Iowa Caucus 101

The Caucus Process
The Iowa Caucus is typically held in January; ninety-nine counties select delegates for the presidential nominating conventions.

Each precinct in the state meets in a specific location, such as a school, library or church.

Republicans cast a vote by writing the candidate's name on a blank piece of paper.

Democrats spend around 30 minutes in groups for each candidate trying to convince each other (especially those who are undecided) to switch support to their candidate. Any candidate must receive a certain percentage of the total votes in the room. If a candidate is determined to be not viable (by that percentage), their supporters must disband to support another candidate, remain undecided or abstain. Another 30 minutes is allowed to persuade the undecided voters. A second head count is taken and the remaining candidates are awarded delegates.

Delegates then go to the county convention where they vote for delegates to attend the district and state conventions.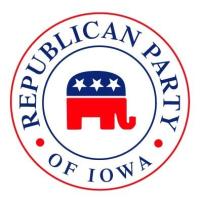 To vote in Iowa, you must be registered to vote. To qualify to register to vote, you must be:
         •  A U.S. citizen,
         •  An Iowa resident, and
         •  At least 17 1/2 years old (must be 18 years old by election day to vote.)
You cannot:
         •  Be a convicted felon (unless your voting rights have been restored),
         •  Be judged mentally incompetent to vote by a court, or
         •  Claim the right to vote in any other place.
**Information on specific Caucus polling places to come. 

If you are covering your first caucus, or your tenth, here are some tried and true tips from the political team at The Des Moines Register.
Learn to eat in a car. Candidates tour across Iowa on a rigorous schedule, and without your stomach in mind.
Not all venues are media-friendly. Handy items to keep in your car: An extension cord, a fold-up camp chair, and weather-appropriate boots.
When you're tired and hungry out on the road, you can do a lot worse than pizza from Casey's General Store.
The big white spinning blades dotting the countryside are wind turbines, not windmills.
It takes about 30 minutes to cross from one side of a typical Iowa county to the other. Highway 20 is four lanes for almost the entire width of the state, except for a very frustrating 40-mile stretch between Early and Moville in northwest Iowa.
There's a red light camera on the eastbound I-235 exit going onto Martin Luther King Jr. Parkway. Spot it before it spots you.
If you're a runner, email Jennifer Jacobs at jejacobs@dmreg.com and she'll loop you into a press running group fold.
The Iowa press have an informal ride share program. If you don't want to drive yourself to that Ted Cruz event in Dubuque, or you want to tag along in the passenger seat so you can file as you roll, email Jennifer Jacobs at jejacobs@dmreg.com.