Relocating to Greater Des Moines
Looking to relocate to Greater Des Moines? We're ready for you! As you plan your move, utilize the tools and resources below to make it an easy process. From maps to realtors and banks, you can find it all here. Once you arrive, start exploring! Or come visit before you move and see what Greater Des Moines is all about.

Bankers Trust
Since 1917, Bankers Trust has been a leader in providing commercial and consumer banking services. Headquartered in Des Moines, Bankers Trust is the largest privately held financial institution in Iowa and employs more than 565 people across the country.
Through 12 Central Iowa locations (including Ames) and offices in Cedar Rapids, Omaha, Sioux Falls and Phoenix, Bankers Trust offers customers outstanding service and innovative financial solutions, including a tremendous selection of products and services.
Bankers Trust has a 100-year legacy of strong leadership, clear vision and integrity. The Bank and its employees are also committed to the communities we serve, which is demonstrated through inclusion, volunteerism and financial support. Each year, Bankers Trust invests more than $1 million in the community, and our employees volunteer more than 15,000 hours annually to non-profits. This leadership has earned Bankers Trust numerous community awards including Best Bank, Best Commercial Lender, the Greater Des Moines Partnership's Community Champion Award, the Give Back Iowa Challenge Award, the Greater Des Moines Partnership Inclusion Award, and many others. You can learn more at BankersTrust.com and at Facebook.com/BankersTrust. Bankers Trust is a Member FDIC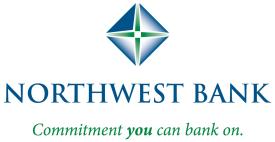 Northwest Bank
Northwest Bank is a family-owned bank based in Spencer, Iowa and we're proud to serve a growing number of locations in Iowa and Nebraska. We are active members of the communities we serve and our bankers make decisions locally—a commitment you can bank on.
See Available

Hotels