Greater Des Moines Corporate Partners
Is your business a strong supporter of the community? Let's continue to make Greater Des Moines the place to be! We market the region as a visitor destination, spending our days trying to lure visitors and events to the city. Our work drives economic impact and also enhances quality of life for locals! Think NCAA DI. Men's Basketball, Wizard World Comic Con or the LPGA Solheim Cup.
We're going after new business every day and your dollars can help us bring big events to the city! Let us help you garner more brand exposure and recognition. As a corporate partner of ours, you're investing in making Greater Des Moines the best place to live, work, play and visit!
Leading Corporate Partners

Leading Corporate Partner
First and foremost a community bank, West Bank has built a strong reputation for being responsive to local needs. West Bank employees place a high priority on community involvement, lending their time and talents to a long list of civic and community projects.
Founded in 1893, West Bank provides full-service banking and trust services to businesses and consumers. With assets over $2 billion, the company has locations in Des Moines, Coralville and Rochester, Minnesota.
From its humble beginnings in 1893, one thing has not changed. Every customer, from the smallest to the largest, deserves our full attention and top-notch customer service. 
Whether you're an old friend or a brand new business, we invite you to take advantage of the stability and reliability that comes with being West Bank Strong.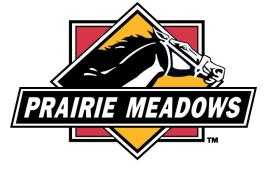 Leading Corporate Partner
Prairie Meadows has been a vital part of the central Iowa community since it began operations in 1989. It has made its main goal, as a non-profit company, to fulfill the mission of giving back to the community. In two decades, they have donated more than $1.9 billion back into Iowa's communities in support of the arts, education, economic development, and community betterment.

Prairie Meadows offers nonstop casino action, live and simulcast horse racing, sports wagering, big-name entertainment, local and regional musical acts, and full-service dining amenities. Additionally, Prairie Meadows Hotel provides our guests with a convenient, comfortable place to stay. And their Events Center facilities are ideal for hosting large community gatherings, weddings, business meetings, trade shows, and celebrations with friends and family.

Leading Corporate Partner
Dotdash Meredith is the largest digital and print publisher in America. From mobile to magazines, nearly 200 million people trust us to help them make decisions, take action, and find inspiration. Dotdash Meredith's over 40 iconic brands include PEOPLE, Better Homes & Gardens, Verywell, FOOD & WINE, The Spruce, Allrecipes, Byrdie, REAL SIMPLE, Investopedia, and Southern Living. Dotdash Meredith is based in New York City and is an operating business of IAC (NASDAQ: IAC).
Community Corporate Partners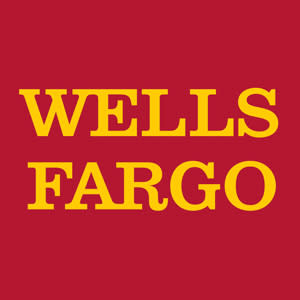 Community Corporate Partner
Wells Fargo & Company (NYSE: WFC) is a nationwide, diversified, community-based financial services company with $1.4 trillion in assets. Founded in 1852 and headquartered in San Francisco, Wells Fargo provides banking, insurance, investments, mortgage and consumer and financial finance through more than 9,000 stores, 12,000 ATMs, the Internet (wellsfargo.com), and has offices in more than 35 countries to support the bank's customers who conduct business in the global economy. With approximately 265,000 full-time equivalent team members, Wells Fargo serves one in three households in the United States. Wells Fargo & Company was ranked No. 26 on Fortune's 2012 rankings of America's largest corporations. Wells Fargo vision is to satisfy all our customer's financial needs and help them succeed financially.

Community Corporate Partner

Community Corporate Partner
Delta Dental of Iowa is one of the largest, most experienced benefits carrier in Iowa, covering 1.5 million members through individual plans, employer plans and government programs. For more than 50 years, we've been on a mission to improve the health and smiles of the people we serve. Visit deltadentalia.com for more information.
Supporting Community Partners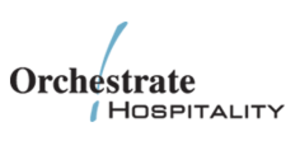 Supporting Community Corporate Partner
Founded by Paul Rottenberg in 2000, Orchestrate Hospitality has emerged as a leader in hospitality management, consulting and support with its impressive portfolio of hotel, restaurant and market clients. Orchestrate Hospitality's projects have ranged from managing the multi-million dollar rehabilitation of the historic Temple for Performing Arts in Des Moines, to tackling new building and management projects such as the Hilton Garden Inn – Des Moines/Urbandale and establishing downtown restaurant and markets with chef partner George Formaro.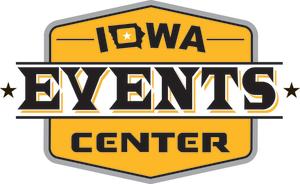 Supporting Community Corporate Partner
Flexible to fit events of all types and sizes. A small meeting of 10, to a concert of 17,000! Catch Iowa's Largest Ballroom! 37 meeting rooms. 150,000-square foot expo hall, divisible by 3. Tax-Exempt convention center! 17,000-seat arena. 1,900 hotel rooms within one mile. Skywalk access to hotels, restaurants and nightlife. Easily accessible from the Interstate & Airport.