Greater Des Moines Corporate Partners
Is your business a strong supporter of the community? Let's continue to make Greater Des Moines the place to be! We market the region as a visitor destination, spending our days trying to lure visitors and events to the city. Our work drives economic impact and also enhances quality of life for locals! Think NCAA DI. Men's Basketball, Wizard World Comic Con or the LPGA Solheim Cup.
We're going after new business every day and your dollars can help us bring big events to the city! Let us help you garner more brand exposure and recognition. As a corporate partner of ours, you're investing in making Greater Des Moines the best place to live, work, play and visit!

Katie Stien

National Sales & Business Development Manager
Leading Corporate Partners

Leading Corporate Partner
First and foremost a community bank, West Bank has built a strong reputation for being responsive to local needs. West Bank employees place a high priority on community involvement, lending their time and talents to a long list of civic and community projects.
Founded in 1893, West Bank provides full-service banking and trust services to businesses and consumers. With assets over $2 billion, the company has locations in Des Moines, Coralville and Rochester, Minnesota.
From its humble beginnings in 1893, one thing has not changed. Every customer, from the smallest to the largest, deserves our full attention and top-notch customer service. 
Whether you're an old friend or a brand new business, we invite you to take advantage of the stability and reliability that comes with being West Bank Strong.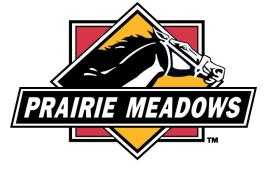 Leading Corporate Partner
Prairie Meadows has been a vital part of the central Iowa community since it began operations in 1989. It has made its main goal, as a non-profit company, to fulfill the mission of giving back to the community. In two decades, they have donated more than $1.9 billion back into Iowa's communities in support of the arts, education, economic development, and community betterment.

Prairie Meadows offers nonstop casino action, live and simulcast horse racing, sports wagering, big-name entertainment, local and regional musical acts, and full-service dining amenities. Additionally, Prairie Meadows Hotel provides our guests with a convenient, comfortable place to stay. And their Events Center facilities are ideal for hosting large community gatherings, weddings, business meetings, trade shows, and celebrations with friends and family.

Leading Corporate Partner
Principal helps people and companies around the world build, protect and advance their financial well-being through retirement, insurance and asset management solutions that fit their lives. Our employees are passionate about helping clients of all income and portfolio sizes achieve their goals – offering innovative ideas, investment expertise and real-life solutions to make financial progress possible.
Community Corporate Partners

Community Corporate Partner
Hy-Vee, Inc. is an employee-owned corporation operating more than 285 retail stores across eight Midwestern states with sales of more than $13 billion annually. The supermarket chain is synonymous with quality, variety, convenience, healthy lifestyles, culinary expertise and superior customer service. Hy-Vee ranks in the Top 10 Most Trusted Brands and has been named one of America's Top 3 favorite grocery stores. The company's more than 80,000 employees provide "A Helpful Smile in Every Aisle" to customers every day. For additional information, visit www.hy-vee.com.

Community Corporate Partner
In 1947, Charles H. Betts, Sr. established Betts Cadillac in downtown Des Moines with a mission of service leadership and automotive excellence. In 1988 we began a process to purchase the dealership and in 2008, the name officially changed to the Willis Auto Campus. Over the years, as we've expanded our dealership to include Cadillac, Lexus, Volvo, Jaguar, Land Rover, Infiniti, and MINI, we have established a tradition of treating each customer like a guest in our home.
From our award-winning sales and service to accessories, collision, and detail departments serving every make and model, we look forward to assisting you with all your automotive needs.

Community Corporate Partner
MidAmerican Energy Company provides electric service to 739,000 customers and natural gas service to 719,000 customers in Iowa, Illinois, Nebraska and South Dakota. It is headquartered in Des Moines, Iowa. Information about MidAmerican Energy is available on the company's website, Twitter, Facebook and YouTube pages, which can be accessed via www.midamericanenergy.com. 
Supporting Community Partners

Supporting Corporate Partner
Since 1917, Bankers Trust has been a leader in providing commercial and consumer banking services. Headquartered in Des Moines, Bankers Trust is the largest privately held financial institution in Iowa and employs more than 565 people across the country.
Through 12 Central Iowa locations (including Ames) and offices in Cedar Rapids, Omaha, Sioux Falls and Phoenix, Bankers Trust offers customers outstanding service and innovative financial solutions, including a tremendous selection of products and services.
Bankers Trust has a 100-year legacy of strong leadership, clear vision and integrity. The Bank and its employees are also committed to the communities we serve, which is demonstrated through inclusion, volunteerism and financial support. Each year, Bankers Trust invests more than $1 million in the community, and our employees volunteer more than 15,000 hours annually to non-profits. This leadership has earned Bankers Trust numerous community awards including Best Bank, Best Commercial Lender, the Greater Des Moines Partnership's Community Champion Award, the Give Back Iowa Challenge Award, the Greater Des Moines Partnership Inclusion Award, and many others. You can learn more at BankersTrust.com and at Facebook.com/BankersTrust. Bankers Trust is a Member FDIC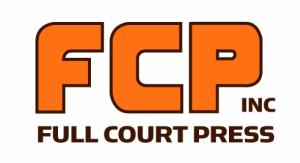 Supporting Community Corporate Partner
Full Court Press is responsible for some of Des Moines' favorite bars and restaurants. FCP, Inc. started in 2000 by seven guys who had a few concepts they thought might work in the great town of Des Moines.
The first project was the Royal Mile in December of 2001. The Royal Mile is a British Pub with a small Belgian bar, The Red Monk, that opened upstairs in June of 2004. The Hessen Haus was opened in January of 2004 and celebrated Des Moines' first Oktoberfest in September of 2004.
In February 2005 The High Life Lounge, a 1960's corner tap opened. The success of the High Life Lounge was followed by the opening of el Bait Shop in April of 2006.
Since then, the FCP name has come to encompass many restaurants that span a wide array of drinks, cuisine, and experiences. Enjoy cajun food, Tex-mex, Chinese-inspired pizza, and more at various locations. Now featuring a not-so-secret speakeasy, roadside chicken joint, and Dogtown beer and burger saloon-style restaurant. Multiple locations offer delicious brunches, huge beer selections, and unique cocktail menus. There is a location to cater to whatever you're craving.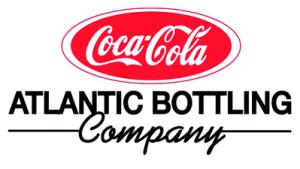 Supporting Community Corporate Partner
Atlantic Bottling Company is a privately owned, independent bottler and distributor of Coca-Cola products for southwest, central and south central Iowa. The company operates from two Iowa locations: its headquarters in Atlantic and a second facility in Waukee. Atlantic Bottling Company has a longstanding record of involvement in community-oriented programs throughout Greater Des Moines.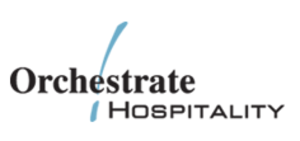 Orchestrate Hospitality
Supporting Community Corporate Partner
Founded by Paul Rottenberg in 2000, Orchestrate Hospitality has emerged as a leader in hospitality management, consulting and support with its impressive portfolio of hotel, restaurant and market clients. Orchestrate Hospitality's projects have ranged from managing the multi-million dollar rehabilitation of the historic Temple for Performing Arts in Des Moines, to tackling new building and management projects such as the Hilton Garden Inn – Des Moines/Urbandale and establishing downtown restaurant and markets with chef partner George Formaro.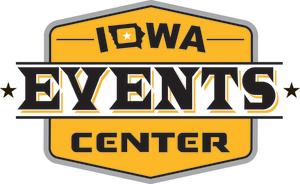 Supporting Community Corporate Partner
Flexible to fit events of all types and sizes. A small meeting of 10, to a concert of 17,000! Catch Iowa's Largest Ballroom! 37 meeting rooms. 150,000-square foot expo hall, divisible by 3. Tax-Exempt convention center! 17,000-seat arena. 1,900 hotel rooms within one mile. Skywalk access to hotels, restaurants and nightlife. Easily accessible from the Interstate & Airport.

Supporting Community Corporate Partner
From insights to action, ITA Group crafts personalized business strategies and engagement solutions that create connections, motivate audiences and drive purposeful change for some of the world's biggest brands. With operations globally and throughout the U.S., ITA Group has spent 60+ years as a proven, trusted partner for countless organizations, helping them find purpose and potential in their employees, channel partners and customers. Find out more at www.itagroup.com.