MARKET515
2017 event details coming soon!
Market515 is a one-day conference for the Central Iowa marketing professional.
Attendees will hear from industry leaders about new marketing trends, strategies and tips. Catch the latest information on social media, data analytics, content creation and more. With two keynote speakers, breakout sessions and a networking happy hour, Greater Des Moines marketers won't want to miss out! Join us for Market515 in Des Moines.
When: Wednesday, November 4
Where: FFA Enrichment Center
1055 SW Prairie Trail Parkway
Ankeny, Iowa 50023
Price: Marketing Partners - Free
Meeting/Sports Planners -Free
General Public - $40
Students - $20
* Registration includes breakfast, lunch and beverages.
EVENT SCHEDULE
Breakfast & Registration -- 8:30-9 a.m. Sponsored by Gateway Market & Café
Welcome -- 9-9:15 a.m.
Morning Keynote -- 9:15-10 a.m. 
"The Future is Here! Emerging Trends in Digital Marketing, Content and Retail"    
Nathan Wright, Digital Media & Innovation at HyVee 
Break -- 10-10:15 a.m.
Breakout Session 1 -- 10:15-11 a.m.
Breakout Session 2 -- 11:05-11:50 a.m.
Lunch -- Noon-12:40 p.m. Provided by Jethro's BBQ n' LakeHouse and Crème Cupcake
Working Break -- 12:40-1 p.m. Check emails and voicemail. Catch up on what's going on at the office. 
Afternoon Keynote -- 1-1:45 p.m.
"Three Pivital Words Guaranteed to Elevate Your: Mindset, Lifestyle, and Leadership". 
Zac Keeney, Director Business Development at EdgeCore
Break -- 1:45-2 p.m.
Breakout Session 3 -- 2-2:45 p.m.
Networking Happy Hour -- 2:45-4:30 p.m. Sampling provided by Firetrucker Brewery
BREAKOUT SESSION TOPICS
Content Marketing - Create Valuable, Relevant and Consistent Messaging
Jana Rieker, Trilix  
 
ROI - Using Data & Analytics to Defend Your Marketing
Brian Sauer, Saturday Mfg 
 
Experiential Marketing - Messaging You Can Touch, Feel or Experience
Jill Anonson, ITA Group 
GET TO KNOW THE KEYNOTE SPEAKERS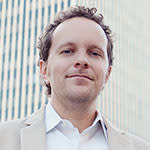 NATHAN WRIGHT
Nathan T. Wright began his career in the advertising agency world, where he developed digital media strategy for clients of all shapes and sizes. His interest in social networks led him to entrepreneurship and the formation of Lava Row, a consulting firm dedicated to helping large corporations navigate the ever-shifting digital media space with emphasis on training, best practices and business value. He currently leads digital marketing at Hy-Vee, a supermarket retailer with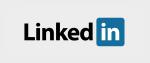 over 235 stores and $8 billion in sales.   Nathan is a frequent presenter at industry conferences such as South by Southwest Interactive and in front of professional organizations and universities. He has taught Internet marketing as an adjunct instructor at Drake University and is active in the Des Moines technology and entrepreneur communities. He does freelance illustration work in his spare time.
Nathan graduated from the Iowa State University College of Design in 1999 with a Bachelor's Degree in Fine Arts. He once attempted to sell his soul on eBay, earning him 15 minutes of worldwide fame and mockery. He aspires to one day be distinguished enough to wear a monocle.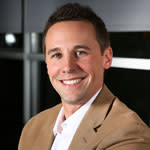 ZAC KEENEY
Zac Keeney is the Director of Business Development at EdgeCore in Cedar Falls and The Cooper Group, EdgeCore's agency, in New York City, He's spent 13+ years in the agency business working with some of the biggest brands in the marketplace.
Zac is 100% Iowan (born and raised in the "Hawkeye" state). He is a graduate of Wartburg College and currently resides in the Cedar Valley with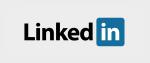 his wife Beth and their son Landon.
A passionate marketer since day one, Zac has a love for advertising, design, leadership, personal development, and selling.
Follow Zac's thoughts and insights on his blog, "A Keen Mind", at 
zackeeney.com
.  
Questions?
Contact Jannae Lane at jannae@catchdesmoines.com 
or (515) 699-3463.
Thank you to our Sponsor