MARKET515
Market515 is a one-day conference for the Central Iowa marketing professional. Attendees will hear from industry leaders about new marketing trends, strategies and tips. Catch the latest information on social media, data analytics, content creation and more. With two keynote speakers, breakout sessions and a networking happy hour, Greater Des Moines marketers won't want to miss out!
WEDNESDAY, APRIL 18, 2018
8 a.m. - 4:30 p.m.
 
FFA Enrichment Center
1055 SW Prairie Trail Parkway
Ankeny, IA
REGISTRATION FEE:
General Public: $50
Students: $25
Catch Des Moines Marketing Partners: First two attendees per company/organization are FREE. The company/organization will be invoiced $25 per attendee for any additional registrations.
Catch Des Moines Meeting and Sports Planners: First two attendees per company/organization are FREE. The company/organization will be invoiced $25 per attendee for any additional registrations.
On-site registration will be available. Accepted forms of payment are credit card, company or corporate check. Cash and personal checks will not be accepted. 
Attendees will be divided into three groups to participate in each of the breakout sessions after the first and last keynote speaker. These three breakout sessions are 45 minutes each.
TIME
EVENT
TOPIC
DURATION

8-9 a.m.

Breakfast / Registration

 

(1 hour)

9-9:15 a.m.

Welcome

 

(15 min)

9:15-10 a.m.

Keynote

Marketing innovation in a
fast-paced, ever-changing environment.

(45 min)

10-10:20 a.m.

Break

 

(20 min)

10:20-11:05 a.m.

Breakout Session 1

Social Media, Content Marketing
& Brand Strategy/Storytelling

(45 min)

11:15 a.m.-Noon 

Breakout Session 2

Social Media, Content Marketing
& Brand Strategy/Storytelling

(45 min)

Noon-1 p.m.

Lunch

 

(1 hour)

1-1:15 p.m.

Working Break

 

(15 min)

1:15-2 p.m.

Keynote

Integrated Marketing and
Communications

(45 min)

2-2:15 p.m.

Break

 

(20 min)

2:15-3 p.m.

Breakout Session 3

Social Media, Content Marketing
& Brand Strategy/Storytelling

(45 min)

3-4:30 p.m.

Networking Happy Hour

 

(1.5 hours)
MORNING KEYNOTE
"Dare to Dream, Dare to Act"
TERRY RICH
President and CEO
IOWA LOTTERY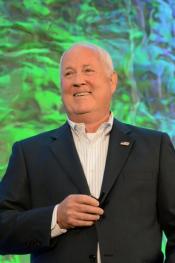 Terry Rich is the President and CEO of the Iowa Lottery and author of the book "Dare to Dream, Dare to Act". Prior to that, he was CEO of the Blank Park Zoo; President and CEO of Rich Heritage Inc., a national marketing and television production company which produced shows for HBO, ESPN and Comcast, among others; and Vice President of Marketing for Heritage Communications Inc.
As an entrepreneur, Terry developed Rich Heritage Inc., along with four other companies including radio station KBBM, US Digital Video, Newsletter Ease, and the World Championship Socker League, LLC.
AFTERNOON KEYNOTE
The Bankers Trust Centennial – Celebrating "100 Years of Trust"
EMILY ABBAS
SVP, Chief Marketing and Communications Officer
BANKERS TRUST
In 2017, Bankers Trust celebrated its 100 birthday. Over time, many companies have celebrated turning 100. But in the banking industry, staying local, with the same name for 100 years is, in its own right, a claim to fame. Bankers Trust used the Centennial celebration and theme "100 Years of Trust," to engage employees, invest in the community, build brand awareness and reiterate the trust it has earned by nearly 70,000 customers.  Learn more about the Centennial celebration integrated marketing plan that helped the Bank meet its growth goals, increase sales and pave the path for its next 100 years.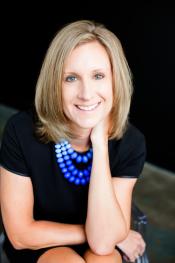 Des Moines native and community advocate Emily Abbas joined Bankers Trust in 2014 as the bank's first Chief of Staff. She currently serves as Senior Vice President, Chief Marketing and Communications Officer for the largest community bank in Iowa. Emily gives back to our community as Chair of Drake University's National Alumni Board and a member of the Drake University Board of Trustees, a member of the Governor's STEM Advisory Council and on the Board of Directors at the Downtown Community Alliance and the Robert D. and Billie Ray Center at Drake University. She was named one of "14 People to Watch in 2014" by The Des Moines Register, and in 2016 she was honored as the "Emerging Woman of Influence" by the Des Moines Business Record.
BREAKOUT 1
How to Dominate Facebook Ads Without Blowing Your Budget
 
JUSTIN WISE
Founder & CEO
THINK DIGITAL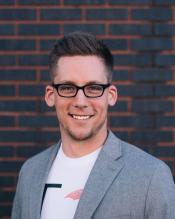 Justin Wise is the founder of Think Digital, a digital agency that simplifies lead generation for small and medium-size businesses. He lives in Des Moines, Iowa with his wife and three kids.
BREAKOUT 2 (PANEL)
How to Create Content Marketing Strategies that Rise Above the Noise
Join a panel of local content marketing leaders for a snapshot of today's best practices in the category. You'll hear real-world discussion of what's working in analyzing audience interests, creating content schedules, crafting a tone that gets noticed and hiring content creators who get it.
TREVOR MEERS
Editorial Content Director
MEREDITH CORPORATION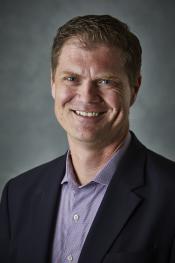 Trevor Meers is Editorial Content Director of Meredith Corporation's Travel Marketing Content Studio, where he leads teams creating the bi-monthly Midwest Living magazine and multiple content marketing programs. Meers has led the Content Studio from a single client three years ago to a current client list that includes Pella Windows, Mazola, Montana Tourism, the Nevada Arts Council, Visit North Carolina and the Pure Michigan campaign. Meers' teams produce state travel guides, digital microsites, TV segments and short documentary films. He holds a journalism degree from the University of Nebraska and an MBA from Drake University. Meers has previously served as editor of Remodeling Ideas, a special interest publication of Better Homes & Gardens, and as editor and tech columnist at Smart Computing magazine.
CATHERINE STAUB
Founder and CEO
LEXICON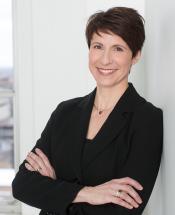 Dr. Catherine M. Staub is the founder and CEO of Lexicon Content Marketing, a Des Moines firm that provides its clients with marketing, communications, PR, photography, graphic design and more.
Dr. Staub is also an Associate Professor and the Peggy Fisher & Larry Stelter Chair of Magazine Journalism at Drake University.
Prior to starting her own business, Staub was Learning and Development Manager and National Implementation Team Consultant for Wells Fargo Home Mortgage and an associate editor at Meredith Corporation.
MICHAEL BIRD
CEO
SPINDUSTRY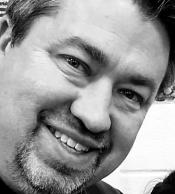 Michael Bird is CEO of Spindustry, a modern business agency, focused on generating leads, connections and sales. Michael is a strategist and leads clients to solutions that will achieve their goals through a combination of marketing and digital solutions. Spindustry creates digital strategies, content marketing, large scale e-commerce and SharePoint solutions for its clients. Michael graduated from the University of Colorado and has been recognized as a leader in the IT and Marketing fields. Michael is married to his wife Lora of over 20 years and has two children, Aidan and Alyssa. Michael also "might" like Star Wars.
BREAKOUT 3
KINETIC Branding – How to Move from Where You Are to Where You Need to Be
WHEATEN MATHER
Director of Strategy and Insights
STRATEGIC AMERICA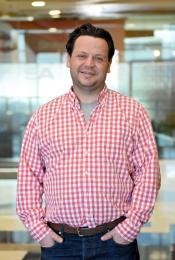 Wheaten Mather believes that curiosity drives strategy and insight. He has been helping clients ask the right questions and seek out strategic answers for more than 15 years. Mather understands the modern U.S. consumer landscape in a unique way as he has helped clients connect with the African-American and Hispanic markets, as well as the "General Market." Mather has helped to shape the strategy and creative communications of leading brands including McDonald's, DIRECTV, Wrigley's, and The American Red Cross. His MBA from Pepperdine University helps him to have well-informed business conversations while his experience in advertising agencies allows him to come at business challenges from unique angles.