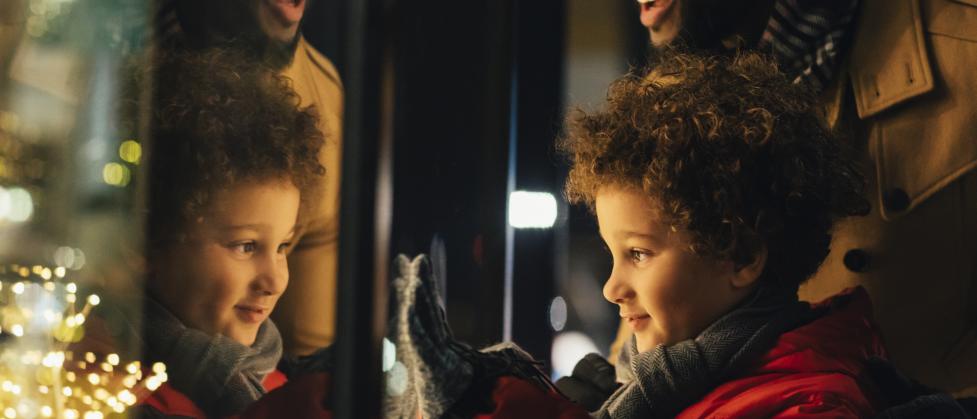 Don't stress yourself out looking for the perfect gift. Whether you're shopping for a picky family member, important client, or you just want to treat yourself, Greater Des Moines has plenty of locally-made options for everyone on your list! 
Retail  
AllSpice Culinarium 
Where: 400 E Locust Street, Des Moines 
At AllSpice Culinarium, you'll find a spice for every taste, including spices from Des Moines' one-of-a-kind favorite eateries and flavors, such as Gusto Pizza, Ammazza Suocera, Mo'Rub, and Rory Brown. 
Bozz Prints 
Where: 215 5th Street, West Des Moines 
Bozz Prints specializes in prints, posters, and shirts. The handcrafted designs are inspired by local landmarks, including the iconic Traveler's umbrella downtown, gold-domed Capitol, and Gray's Lake bridge. 
Canoe Sport Outfitters  
Where: 203 W. Salem Avenue, Indianola 
With all of the excitement around the Central Iowa Water Trails project, you won't want to be left out next year! Purchase your canoe, kayak, or standup paddleboard now to enjoy navigating the water and take advantage of the 86 planned access points opening soon throughout Greater Des Moines.  
Chocolate Storybook  
Where: 1000 Grand Avenue, West Des Moines 
Give the gift of fine chocolates, truffles, and other sweet confections. Chocolate Storybook has something for any sweet tooth: decadent truffles, sweet and salty chocolates, cotton candy, caramel, and more. Or, make gift-giving easy with the Iowa Cult Classics gift box filled with favorite local goodies, including Gino's Steak De Burgo Sauce, Amana's Double Hickory Smoked Summer Sausage, and of course, Chocolate Storybook's delicious caramels. 
Des Moines Mercantile 
Where: 3707 6th Avenue, Des Moines 
Des Moines Mercantile is your one-stop-shop for handcrafted, local goods. Nestled in the heart of historic Oak Park, this modern general store inspired by simpler times features leather goods, hand-printed posters, handmade brooms, and so much more.  
Don't call it a comeback. Officially adopted in 1974, the Des Moines flag soon became lost to history. That is until a grassroots movement began in 2019 to reinstate the flag. Now you'll see the flag proudly displayed on front lawns, car bumpers, and clothing throughout the city. 
Heart of Iowa Market Place 
Where: 211 5th Street, West Des Moines 
Specializing in Iowa gift baskets, gourmet foods, souvenirs, John Deere, Iowa Hawkeye, and Iowa State gifts, Heart of Iowa Market Place is your spot for gift items that are "All-Iowan." 
Lola's Fine Sauces 
Where: 1615 SW Main Street, Suite 106, Ankeny 
For those with a spicier taste, try Lola's Fine Sauces for a selection of locally made hot sauce, salsa, and cocktail mixers. This retail store and restaurant is based on a secret family hot sauce recipe passed down from mother to son. 
Mainframe Studios 
Where: 900 Keosauqua Way, Des Moines 
For the art lovers on your list, look no further than Mainframe Studios. Home to over 75 artist studios, Mainframe artists sell all kinds of locally made gifts, including ceramics, jewelry, painting, hand-blown glass, custom clothing, scarves, and blankets. New this year, Mainframe Studios has launched the "Made at Mainframe Market" filled with curated gift boxes, art kits and holiday ornaments. Shop the market here: mainframemarket.org.  
Maytag Dairy Farms 
Where: 2282 E 8th Street N, Newton 
Handcrafted for more than 70 years in nearby Newton, Iowa, Maytag is known worldwide for its famous blue cheese. Check out the many gift sets and give the people what they really want: Iowa cheese. 
RAYGUN 
Where: 505 East Grand Avenue, Des Moines 
The folks at Raygun have their finger on the pulse of current events and use a screen printer to impart cheeky sayings, Des Moines inside jokes, and political observations on t-shirts, postcards, and pint glasses. 
She Home and Gift 
Where: 400 E Locust Street, Des Moines 
For Des Moines merch with a more feminine flair, head to She. Here you'll find delicate skyline prints on bags, furniture, and note cards. 
Sticks 
Where: 400 E Locust Street, Suite 12, Des Moines 
Sticks' wooden, handmade pieces are quintessential "Des Moines." Started in 1992, Sticks has received national acclaim for their distinctive line of furniture, accessories, and objet d'art. 
West End Architectural Salvage  
Where: 22 9th Street, Des Moines 
Hunt for one-of-a-kind finds spread over four floors of home decorating inspiration at West End Architectural Salvage. Here, repurposing artists create custom furnishings and décor pieces using salvaged materials. For a beautiful gift with local flair, pick up the laser cut metal Des Moines skyline and Iowa-shaped wood business cardholder.  
Local restaurant gift cards 
Give the gift of a night off from cooking! Find your favorite cuisine here.  
Breweries 
Des Moines' breweries have something for every taste—stop by one of our many taprooms and pick up a six-pack, growler, or gift card and drink local! 
515 Brewing Company 
Where: 7700 University Avenue, Suite C, Clive 
Confluence Brewing Company 
Where: 1235 Thomas Beck Road, Suite A, Des Moines 
Exile Brewing Company 
Where: 1514 Walnut Street, Des Moines 
Peace Tree - Des Moines Branch 
Where: 317 E Court Avenue, Des Moines 
Reclaimed Rails Brewing Co. 
Where: 101 Main Street Northeast, Bondurant 
Twisted Vine Brewery 
Where: 3320 Westown Parkway, West Des Moines 
Wineries 
A bottle of wine never disappoints. Check out one of Greater Des Moines' wineries for a great gift (and, of course, be sure to factor in time to sample the wines before you buy). 
Covered Bridges Winery,  
Where: 2207 170th Trail, Winterset 
Jasper Winery 
Where: 2400 George Flagg Parkway, Des Moines 
Summerset Winery 
Where: 15101 Fairfax Street, Indianola 
Tassel Ridge Winery 
Where: 1681 220th Street, Leighton 
Hotel gift card 
Missing your loved ones? Give the gift of a visit to Greater Des Moines – or treat yourself to a luxurious staycation! Find hotels here.  
Memberships and Season Passes 
Greater Des Moines is chock full of attractions and arts organizations, giving you plenty of ways to stay entertained and appreciate the community's culture. Consider a gift they can enjoy all year long!  
Ballet Des Moines season tickets 
Brenton Skating Plaza season passes 
Des Moines Art Center membership 
Des Moines Metro Opera season tickets  
Des Moines Performing Arts season tickets 
Des Moines Playhouse season tickets  
Des Moines Symphony subscriptions 
Living History Farms membership 
Science Center of Iowa membership 
Local Sports 
Des Moines is home to several minor league sports teams. Tickets or gear are the perfect gifts to help the sports lover in your life root for the home team! 
Don't forget—you can always pick up a Catch Des Moines gift card, which can be used at any one of our excellent local restaurants, shops, and attractions! Visit catchdesmoines.com/giftcard for more information.  
Find other local businesses to support and shop small here: centraliowa.shopwhereilive.com