Greater Des Moines Hotels
Choose from 13,000+ rooms in Greater Des Moines. Hotels, bed and breakfasts, choice amenities and locations with indoor water parks. Catch the "suite" spot for your next stay in the Des Moines Metro. Marriott hotels, Hilton hotels and more. Complimentary breakfast or a whirlpool suite, there's something for everyone. Round out your days in Greater Des Moines with a restful night.
Catch the perfect property. Hotels with fitness rooms, on-site restaurants, and a bit of casino action. Stay downtown or travel the short distance from one of our surrounding communities. Des Moines hotels are top-notch room service and comfortable beds to lay your head.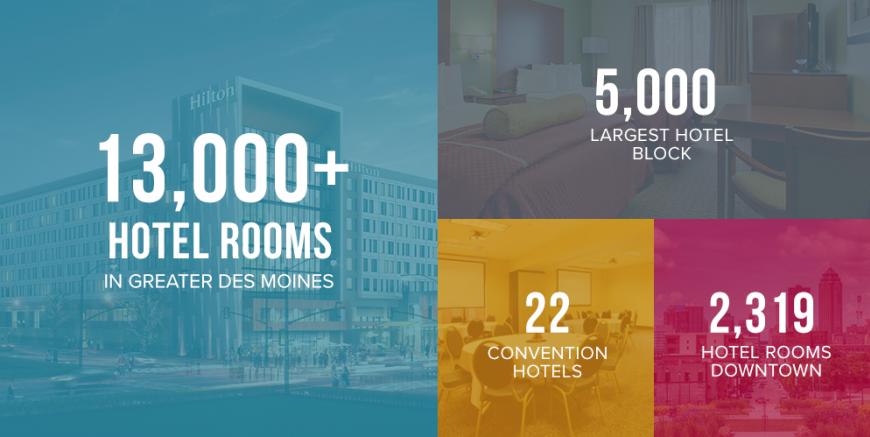 Book

Your Hotel