RAGBRAI Des Moines Camping
See this map for the camping layout of Water Works Park and here is the overall map for everything happening in Water Works Park. Campers will have access to shower facilities, a supply store, and transportation within the park to concert activities as well as to downtown Des Moines.
There is no cost for registered riders, and no registration is needed. For groups of 100 or more, please reach out to ragbrai@catchdesmoines.com for special assistance and placement. For unregistered riders, camping is available for $25 for a standard vehicle and $50 for an RV. Payment will be accepted onsite. 
Musco Lighting is proud to sponsor the Des Moines RAGBRAI stop. You'll likely see Musco lighting solutions on your ride across the state. We're an Iowa company that lights stadiums, arenas, and venues in more than 125 countries – and we're hiring. Find your next opportunity with #TeamMusco.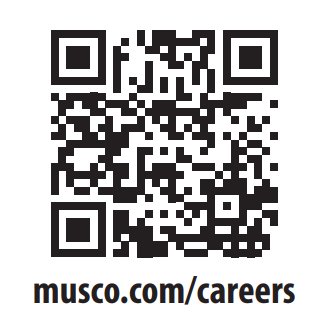 Click the phone number below or call (515) 954-9055 to schedule your RV/CAMPER pumping at this event.
Bob's Septic and Portable Restrooms
Bob's Septic and Portable Restrooms got the job done 50 years ago, and even still. We. Get. It. Done. Today. Trust Bob's with Maintenance Contracts, Portable Restrooms, Septic System Installations, Pumpings, Time of Transfers, Luxury Restroom Trailers, and So Much More.