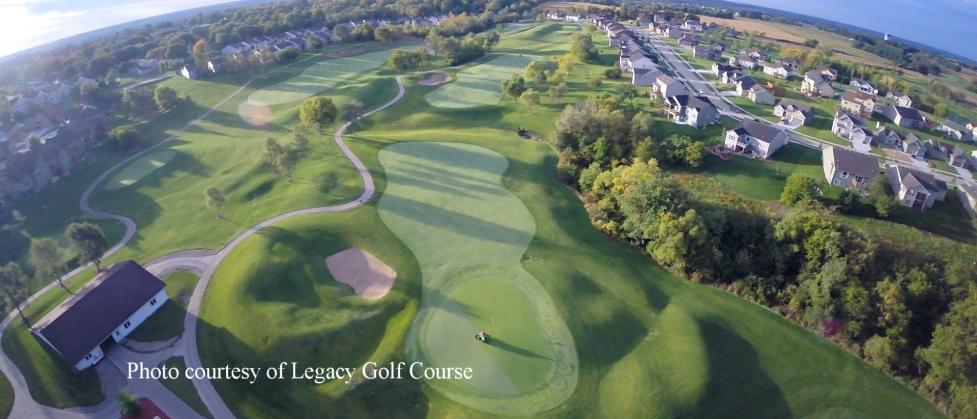 Calling all golfers - the challenge seekers that keep showing up on the course whether it's 99 degrees or a cool, breezy afternoon. There are plenty of local spots to satisfy your golf itch. I have my top 5 favorite public courses for you to catch:
Anyone who says Iowa is flat has never played Waveland. Located right off the interstate, this course is a must experience! Be prepared for rolling hills, uneven lies and giant oak trees at this historic course that's over 100 years old.
Insider tip: get the golf cart, your legs will thank you later.
After an updated design, this course boasts large elevation changes making this well-designed layout a challenge to all golfers. The par 3 executive course is great for newer golfers too.
Bonus: lots of wildlife to appreciate throughout the course!
3. Tournament Club of Iowa (TCI)
The only Arnold Palmer designed course in the state. It's nestled in Polk City. This very challenging course has breathtaking holes that cut through natural Iowa woodlands and prairie. It lends itself to resort style golf with lots of creeks, ponds and significant elevation changes to make for dramatic holes.
2. The Legacy Golf Club
Very similar to TCI but much more forgiving off the bentgrass tees. Legacy's front nine has five holes with epic bunkers and water hazards to navigate. Get your sand wedge ready!
1. The Harvester
If you want picturesque Iowa scenery look no further. This course has one of the best layouts in the Midwest. Fast undulating greens, high fescue grass and rolling hills carved right into the Iowa landscape. Only a short drive from the Metro, this is my must-play for golf.    
Also, if you're reading a blog about golf, you would enjoy the Solheim Cup in August, 2017. This isn't your average golf tournament. It's the Ryder Cup equivalent for the LPGA, filled with the roaring chants and cheers of USA vs. Europe.  All eyes in the golf world will be on Des Moines. So I suggest getting your tickets now and stocking up on all of the red, white and blue you can find.
See you on the course!
--LS