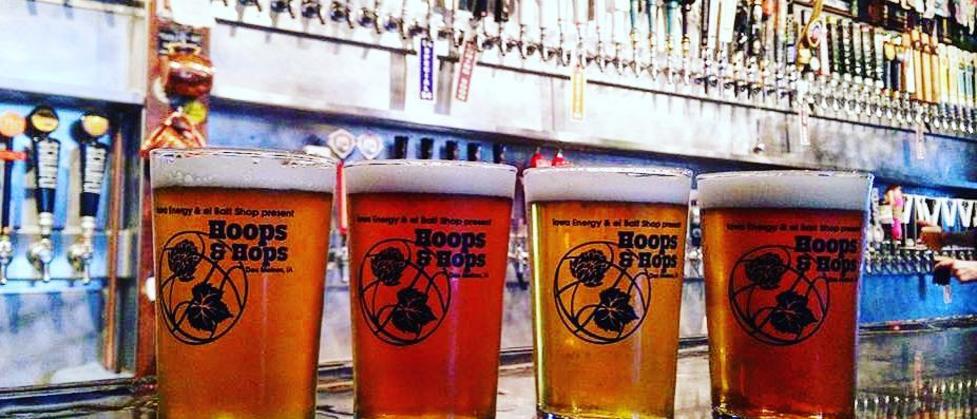 St. Patrick's Day weekend is almost here! Whether you're looking to enjoy the traditional St. Patrick's Day activities or just want to grab a drink with friends, Greater Des Moines has something for you. Put on your green (or don't) and spend the weekend enjoying food, sports, music and more. Here are a few things you and your friends can enjoy in Des Moines this St. Patrick's Day weekend.
St. Patty's Pre-Party with Stu Ryan O'Brien at Peace Tree Brewing
Warm-up for St. Patrick's Day with live Irish music from Stu Ryan O'Brien on Thursday, March 12 from 6:30 - 9:30 p.m. Stuart Walker (AKA: Stu Ryan O'Brien) plays fun Irish pub music full of celebratory toasts, laughs, and a wee bit o' sing along and clappin' too! Sláinte! This event is free to attend, family-friendly, and open to the public.
Ambassador's St.Patrick's Day Dinner
Head out to the Za-Ga-Zig Shrine on Friday, March 13, and enjoy dinner with your little leprechauns at the Ambassador's St. Patrick's Day Dinner. Grab a hot plate of traditional Irish corned beef & cabbage, chips, and hot dogs for the kids. Dinner will be served from 5-7 p.m. Admission is $10 per person with kids admission $5 for those five and under! All proceeds benefit the Za-Ga-Zig Shrine.
Des Moines St. Paddy's Half Marathon/5K
IowaRuns.com is hosting the 4th annual Des Moines St. Paddy's Half Marathon and 5K on March 14 from 8:30 a.m. - noon. This race will be supporting the American Heart Association. It will feature a free shirt, a commemorative pint glass to the first 1,000 registrants, and a finisher medal to all the half marathon finishers. Registration starts at $36.99 and ends March 11, so make sure to sign up for all the fun!
St. Paddy's Co-Ed Dodgeball Tournament
Visit Smash Park and sign up for the St. Paddy's Dodgeball Tournament on Saturday, March 14 from 10 a.m. - 3 p.m. The dodgeball tournament is great for anyone looking to get in a workout before the rest of the holiday festivities. Show up dressed out in your favorite Irish attire to be in the running for a $200 Smash Park Gift Card. Make sure to be on the lookout for pop-up games to win food and drink specials!
St. Patrick's Day Parade
The St. Patrick's Day Parade is a staple for the Greater Des Moines community and a must-watch for anyone in town on Tuesday, March 17. See all things Irish as lads and lasses stroll through the parade route following floats and handing out green beads. You may even spot a leprechaun or two! The parade starts at noon.
Hoops and Hops
Head down to Cowles Commons on March 17 to watch all the basketball action and Selection Sunday at the Iowa Craft Beer Tent! The heated tent has a 50-foot wall of televisions and an abundance of food trucks and beverages to enjoy during the games. 
Court Avenue
If you're looking to grab something besides a green beer, check out Court Avenue! With over 20 places to grab a drink in a three-block span, Court Avenue has an option for everyone. Featuring a stockmarket-style bar and, of course, an Irish bar, Court Avenue is one of the best places to grab a drink and enjoy the nightlife in Greater Des Moines.
Share your Des Moines St. Patrick's Day experience with us on social media using our hashtag #CATCHdsm for a chance to be featured on our social channels!