Dear Des Moines,
Thank you for bringing this beautiful structure to my attention. I've stared at its glistening gold dome countless times on my walk to work every morning. But I always wondered what the inside looked like. So I decided to take a tour. And it did not disappoint. In fact, the interior of your historic icon went beyond all expectations I had.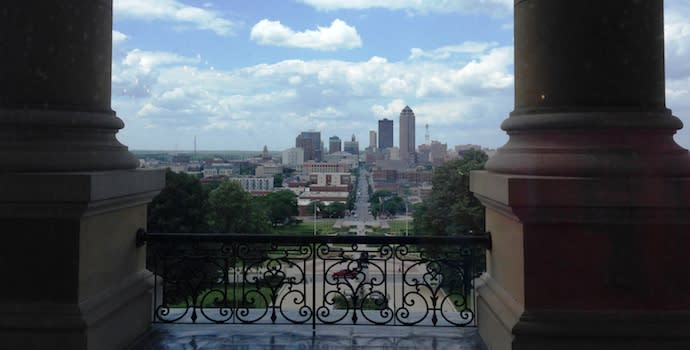 There's a reason why everyone calls this the most beautiful capitol in the country. Perhaps it's the 29 different types of hand-carved marble or maybe it's the Italian mosaic glass tiles pieced together bit by bit. And the rotunda that will make your neck sore from staring up so much…it's the best photo op in the building. However, I'd have to say the law library takes the cake. No words or photographs can do that spot justice. (Tour note: a collective gasp escaped us all as the doors flew open, it literally took our breath away.)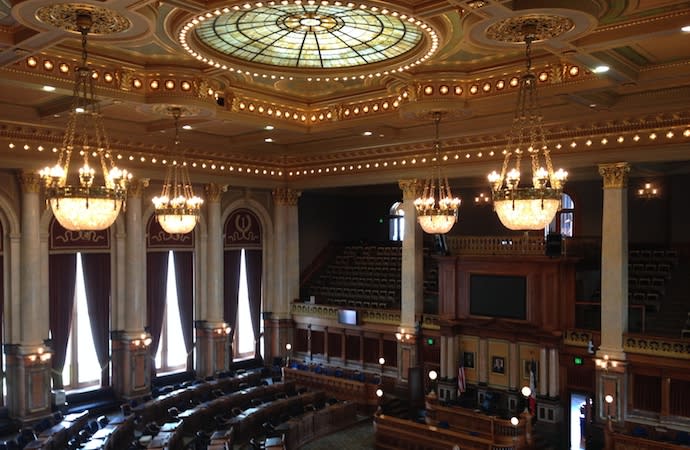 Beyond the architectural wonders, the storyline woven throughout the tour gave me a deeper appreciation for this building and state I call home. There is a moving memorial wall honoring our soldiers, remnants of Civil War battle flags, a trip into the Governor's office and a quirky doll collection depicting the first ladies in their inaugural gowns. My absolute favorite part was the workout at the end—climbing 91 stairs to the very top of the capitol building where you can practically reach out and touch the 23.75 karat gold-leafed dome. This mesmerizing building truly is the most beautiful capitol in the country.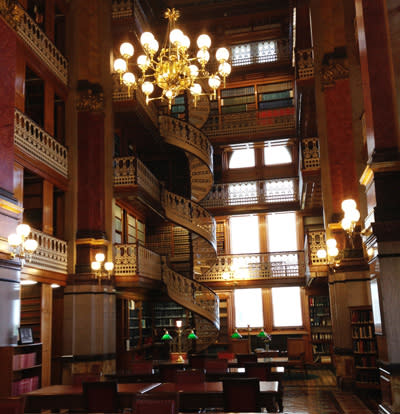 Sincerely in Awe,
-LS
P.S. Tours are free, and the experience is priceless!