Yes, it's true I stalk art festivals.  I take them quite seriously.  Whether in Boston, Denver or Atlanta, I will go out of my way to visit art festivals.  I even plan vacations around them.  Fortunately, two of my favorites are right here in Des Moines!
The Des Moines Arts Festival is a premier event and I enjoy strolling outside in Western Gateway perusing the work of artists.  My eye always gravitates toward jewelry but I also enjoy paintings, pottery and sculpture.  Sometimes I am puzzled by what I see but remain curious as to what inspired the artist.  The other fun pastime is people watching.  I never get bored with that.  Dress appropriately for this outdoor festival.  This year is likely to be hot and humid so lightweight fabrics and comfortable shoes are a must.  Leave the suit and heels at home.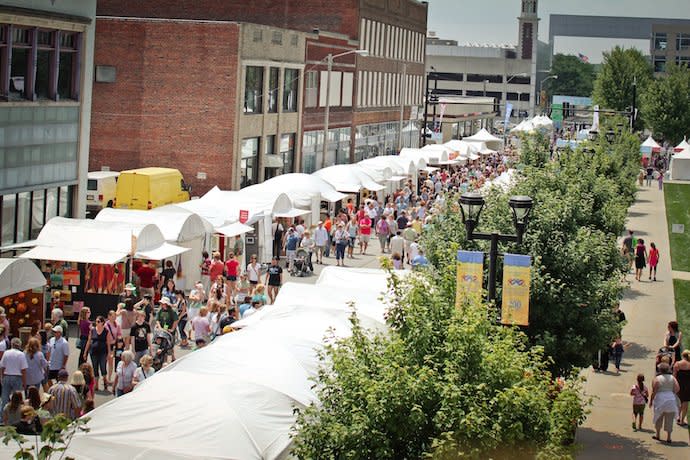 ArtFest Midwest, held at the Iowa State Fairgrounds, is another great show with a wide variety of artists.  I always find something at this show.  Okay, more than something.  I usually find a lot of things.  Jewelry, serving ware and artwork.  Ask for a map of the artists' booths when you arrive at the Varied Industries Building so you can mark your favorites (carry a highlighter).  ArtFest Midwest is held indoors so comfortable attire is recommended but sunscreen is not.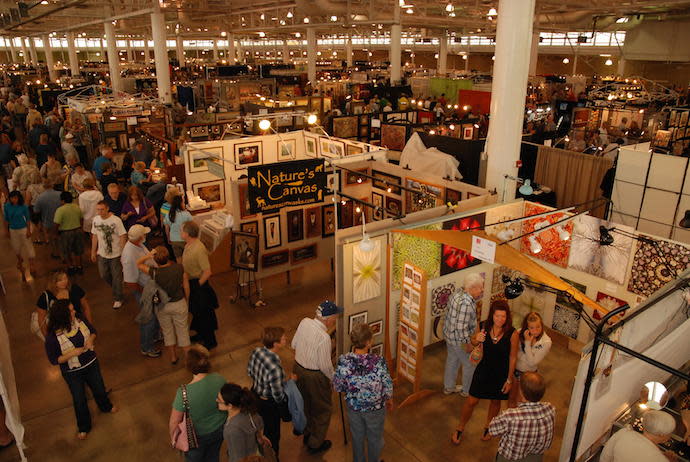 Prior to an art festival, I will research scheduled artists.  Have I already collected their work?  What is their price range?  What medium do they use?  Can I follow them on Facebook or Twitter?  Once I'm at the art festival, I can examine and touch their work.  I'm a very tactile person.  It is not unusual for me to begin a conversation with an artist and learn more about them and their work.  I have even been to several artists' studios after meeting them at an art festival.  This could be construed as stalking but I prefer to think of it as my passion! 
Most of all, I try to be respectful of the artist and his or her work.  Even if I don't like it or understand it, I avoid pointing or saying anything that could be misconstrued.  Good manners are a southern staple.
So Des Moines, we have some great shows coming up, will I see you there?
-- MAM
Cat photo; Jay Thompson; Saint Louis, MO; photography