A friendcation. Everyone needs one! And my group of girlfriends decided it was time. We all live in different states, have different schedules, careers and little ones that fill our busy lives. So we promised to make a commitment that one weekend out of the year we would get together. So for our first Girls' Getaway, I offered to host and below is a glimpse of our time in Des Moines, Iowa!
The Invite
I wanted to match the artsy vibe of Des Moines right from the get go. I reached out to XO-LP to create a fabulous invite. I wanted something local and FUN. Which is Laura Palmer's specialty.
The Suite Spot
Where do you fit seven ladies downtown? The Residence Inn with two conjoining studio suites and some seriously stunning views of the Des Moines skyline. With a kitchen/bar area perfect for entertaining and playing catch-up. I picked this spot because it's easy walking distance to the East Village, Downtown Des Moines Farmers' Market and Court Avenue. No cars necessary!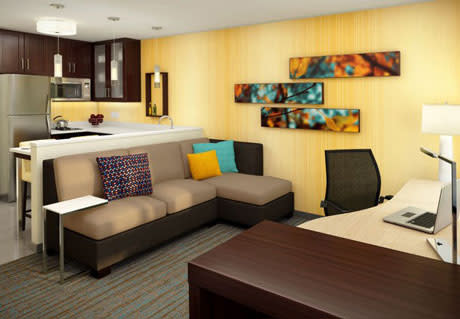 The Itinerary
Friday: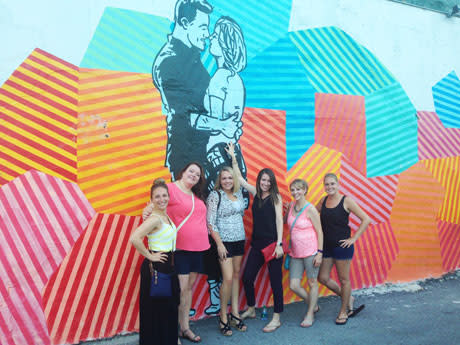 RoCA for some tapas and cocktails (with a side of Chris Soules).
A fireworks show on Court Avenue compliments of the Iowa Cubs Game.
Dancing the night away throughout Court Avenue District.
Saturday: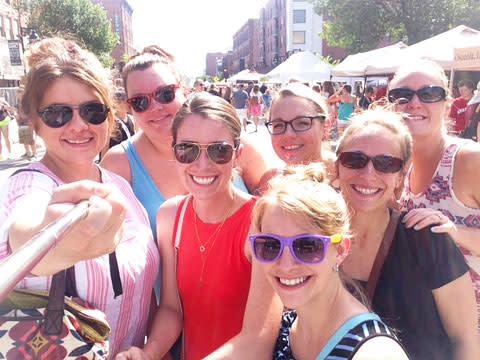 Downtown Farmers' Market (Ranked #2 Best Farmers' Market in America!)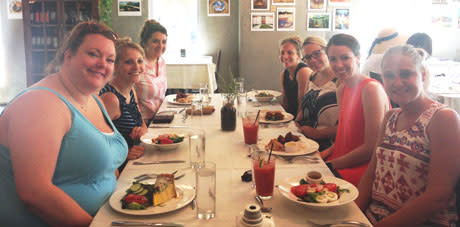 HoQ for a farm-to-table lunch and the freshest Bloody Mary you'll ever taste.
The mix was made of tomatoes picked from a local farm just days before!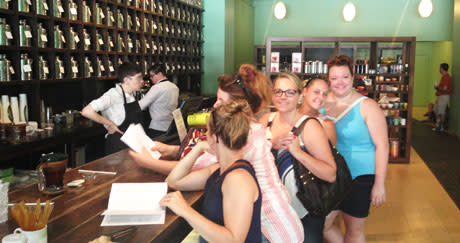 Shopping throughout the Historic East Village
....including some of my local favorites Gong Fu Tea, Eden, Raygun and AllSpice.
Up-Down for some pinball, skeeball, and delicious craft beer.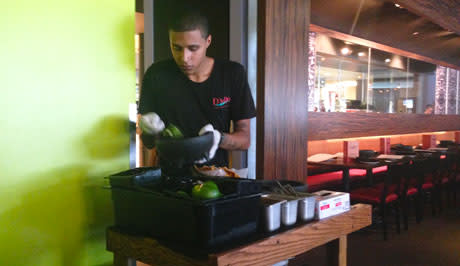 Dos Rios for the best table-side guacamole you'll ever taste - Thanks Marco!
Rodgers + Hammerstein's Cinderella at the Des Moines Civic Center.
It was an unforgettable weekend with some of the best friends I could ask for. I loved sharing all there is to do in this amazing city I call home. Perhaps this blog is the boost you need to plan your own friendcation. I highly encourage you to start that group text or pick up the phone and plan your own girls (or guys) getaway in Des Moines. Do it! Right now. And share your memories with #CATCHdsm for the start of a #friendcation movement!
--LS