The struggle is real. Where to go Friday afternoon to get drinks? Options seem endless, but as a frugal spirit, your decision becomes much more calculated. Happy hour is a must. The hour-of-hours. The happiest of hours, if you will.
In my opinion, the best happy hours are the ones that include food deals along with the drinks. With that in mind, check out these Ankeny spots with dynamite happy hour deals.
Fong's Pizza (Monday-Friday 3-6 p.m.)
If you're like me, you've been to Fong's many, many times. But have you experienced their happy hour? With 1/2-price appetizers, $3 domestics, $2 slices, $0 slices with purchase of adult beverage, $5 tiki drinks, this is a perfect time to try all the quirky types of pizza that this fine establishment offers!
Take one of my favorites the "Golden Hipster" for a spin; "Corralejo Tequila, St. Germaine, triple sec, fresh OJ with a splash of fresh lime juice and raspberry puree; served quite ironically with guava juice and Sprite."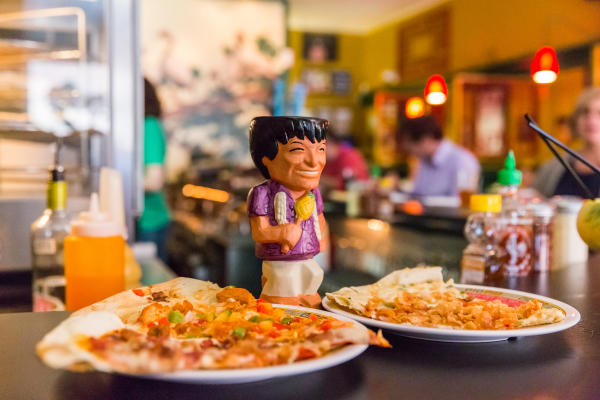 Market Grille (Everyday - Happy Hour 2-6 p.m.)
This "up-and-coming" restaurant is not your usual run-of-the-mill. Most know it as the restaurant attached to Hy-Vee, but what you should know it for, is the quality happy hour it offers each night of the week $2 Draft Beers, $3 Craft Bottle Beers, $4 Mixed Drinks, $5 Glass of Wine, $6 Flatbread Pizzas.
Also, for the sushi lovers among us, participate in the "Wine Down Wednesdays," where you can catch ½-off sushi rolls and bottles of wine (one of my personal favorites)!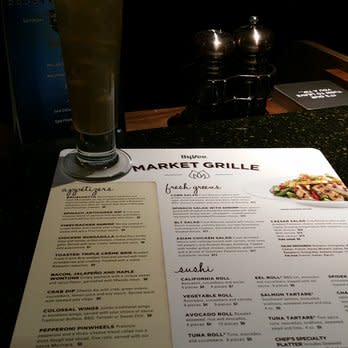 Cabaret (Monday-Friday Happy Hour 2-7 p.m.)
This quaint bar nestled on the Northside of Ankeny has a model happy hour sure to attract all types of guests. From $2 domestics, $3 Fireball, $4 Vodka Red Bull, $5 bombs and $6 Martinis, it's sure to get the classic domestic beer guy, the young professionals who still thinks they're in college (Fireball, VRB, Bombs) and the elegant cocktail drinker who enjoys sipping on a martini. Whichever you are, you're sure to enjoy happy hour at Cabaret!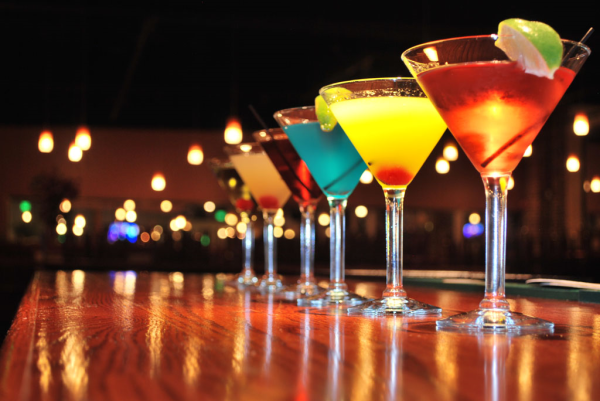 Thunderhead Sports Bar & Grill (Monday-Friday Happy Hour 2-6 p.m.)
Looking for a place to go with a group of friends? Thunderhead should be your next whereabouts. With $7.50 pitchers, it makes the decision a no-brainer! They also offer $2.50 domestic drafts, $2.75 domestic bottles, $3 tall boys, $3.50 bar wells, if you're not drinking with a group.
Throw some food into the mix with their "Thunderballs", made up of jalapeño and pepper jack cheese, surrounded by chicken breast and bacon, then fried and served with ranch…mmmmmmmm! Yes, please!
Where's your favorite spot to grab happy hour food & drink deals? I'm always looking for a new spot to try. Let us know below or post about it on social using #desmoineseats or #CATCHdsm.
Still need more ideas? Check out catchdesmoinesflavor.com for all things food and drink in Greater Des Moines!
Cheers!
-PM