I feel the need...the need for SPEED! And MB2 Raceway has the cure. If Maverick and Goose visited Greater Des Moines this would be at the top of their to-do list. This is not your average go-karting experience. These are state-of-the-art electric go karts that can reach speeds of 45mph. Hence the helmets...safety first! So with something this awesome, I had to check it out.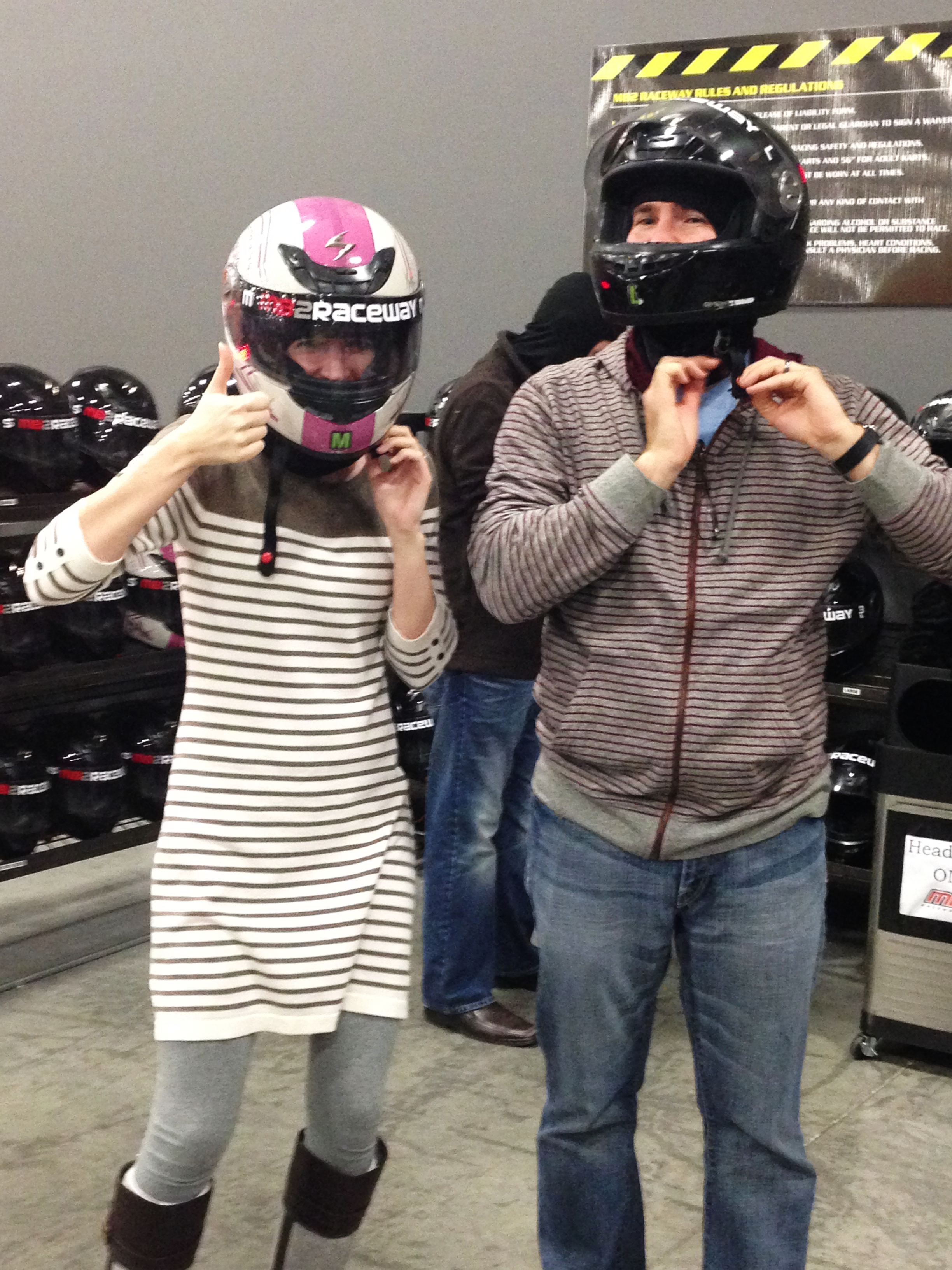 Nothing like a little friendly competition between you and your husband. We had our helmets on, watched a quick safety video and off we went racing. WHOA. Those karts really do move. Being a couple inches off the ground, I'd have to say it's the closest thing I've felt to flying. A true adrenaline rush!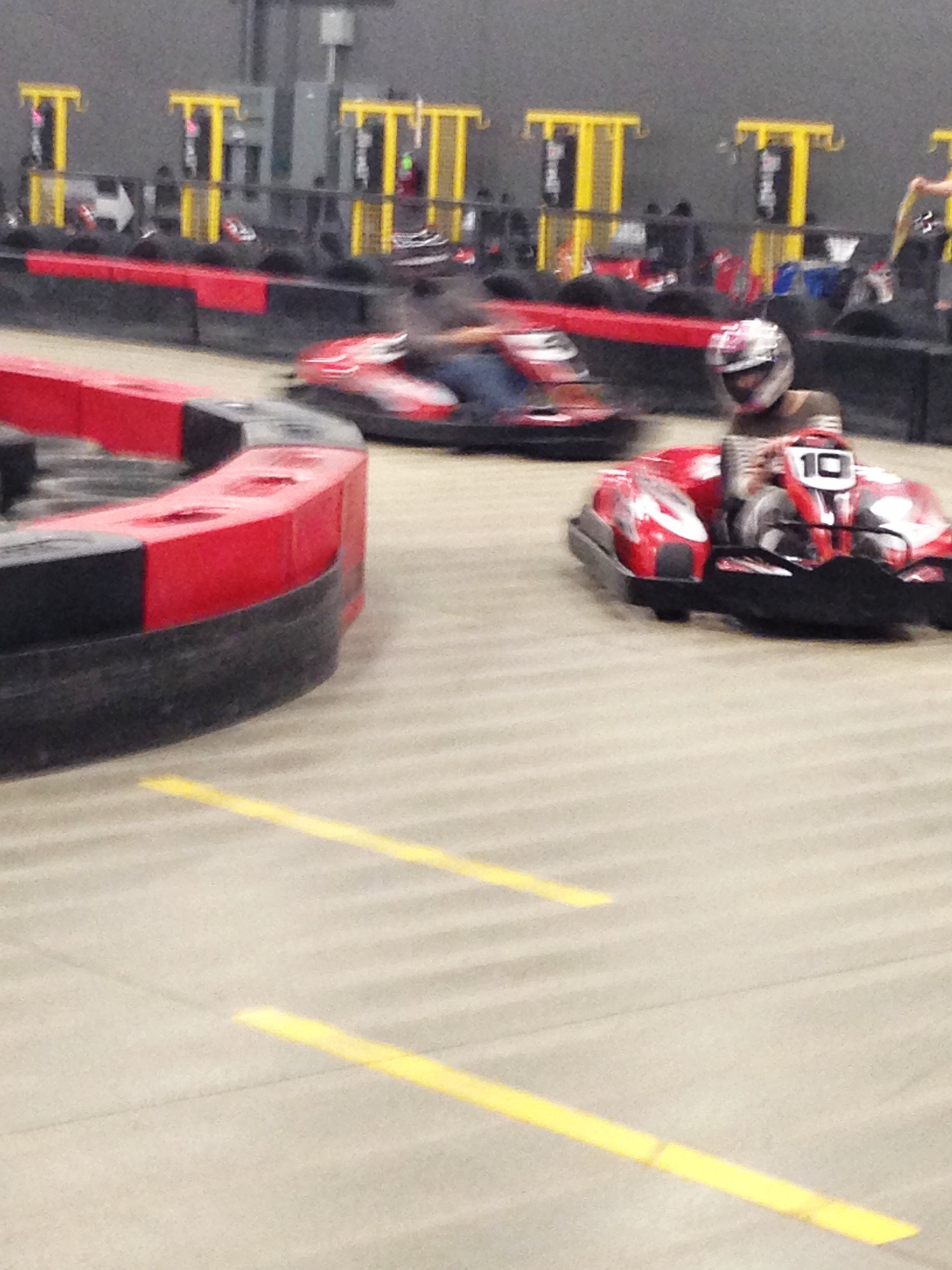 So after the experience I wrote a few memorable things down I think you should know:
   1. We did (2) 14-lap races for $30 on a Thursday night - DEAL!
   2. They have awesome event space for private events or birthday parties
       - I hear they also hand out trophies and medals on a NASCAR-style winner's podium to make things official
   3. I made the 57" requirement to ride (There are also junior karts for kids 48" or taller)
   4. They change the layout of the course frequently for a new experience each visit
   5. It's indoors and you don't leave smelling like a gas pump
   6. You can cater-in from one of my favorite restaurants, Jethro's
       (I won't even get into how awesome their mac and cheese is)
   7. Most importantly, I beat my husband in go-karting
If you're free on a weeknight or weekend—I'd definitely gather a group of friends and go catch MB2 Raceway!
Here is your $5 off for a single race!
Vroom Vroom!
--LS