Ahhh October. A month filled with football, fall weather, and Halloween events. Let's not forget Des Moines trick or treating. This year, October brings new events, annual celebrations and plenty of ways to get your dose of ghosts, pumpkins, and candy. Here are the top ways to celebrate Halloween in Des Moines: 
NIGHT EYES
Blank Park Zoo
October 18-21 & 25-28
5:30-8 p.m. Thursday & Friday; 1-8 p.m. Saturday & Sunday
There's a reason that Night Eyes is celebrating its 28th year! This popular event allows your kids to explore the zoo while collecting candy in their favorite costumes. Take a ride on the train and stop by to see your favorite magical storybook characters. This fun, not scary, Halloween event is just $4 if you purchase tickets in advance.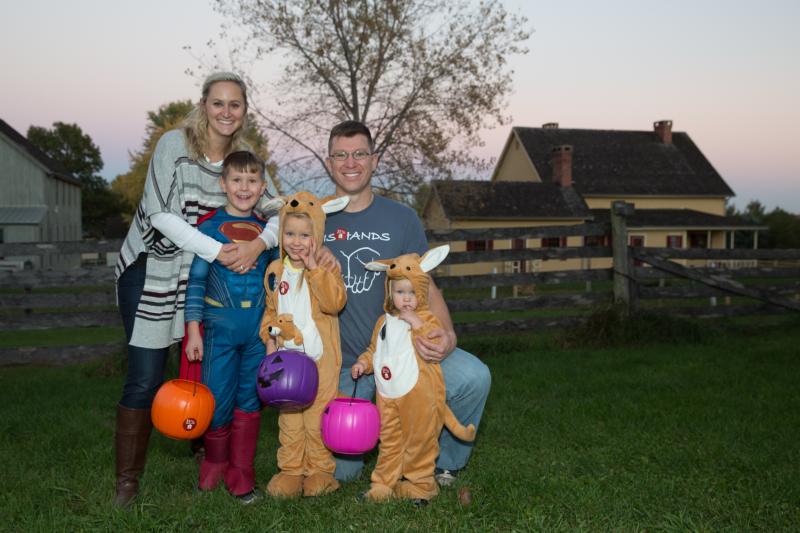 FAMILY HALLOWEEN THEME NIGHTS
Living History Farms
October 18-21 & 25-28
5:30-8:30 p.m.
Jump on the horse-drawn wagon and get ready for a family-friendly Halloween in Des Moines! Living History Farms celebrates Halloween with fun activities such as pumpkin bowling, trick or treating through town and storytellers. Kids can check out scarecrow and jack-o-lantern displays and enjoy free pop and popcorn all night. Admission is $7 per person at the door.
Thursdays: Double Treats and Athletes – Get twice as many treats! Dress up as your favorite athlete and maybe even meet a local mascot! (October 18 is Iowa State night and October 25 is Hawkeye night.)
Fridays: Doggone Scary – bring your furry friend along (in costume!) for trick-or-treating. Get treats for your dog at the historic Vet Clinic in our 1875 Town.
Saturdays: Fairy Tales and Super Heroes – meet your favorite characters and dress up in your best superhero and fairytale costumes.
Sundays: Farmer & Friends – Dress up as an animal on the farm, a farmer or Victorian style like a person in the past! Wear your best "Living History Farms" themed costume.
RELATED: It's Pumpkin Patch Time! Catch Fall Fun at Geisler Farms
AR "BOO" SCARE
Iowa Arboretum
Saturday, October 20
6-8:30 p.m.
Pack up the family, throw on a costume and bring a flashlight! The Iowa Arboretum is ready to host you for a Halloween event! Walk the "No Return Hidden Trail" and ride the "Hayride to the Valley of Darkness" at this family-friendly night event.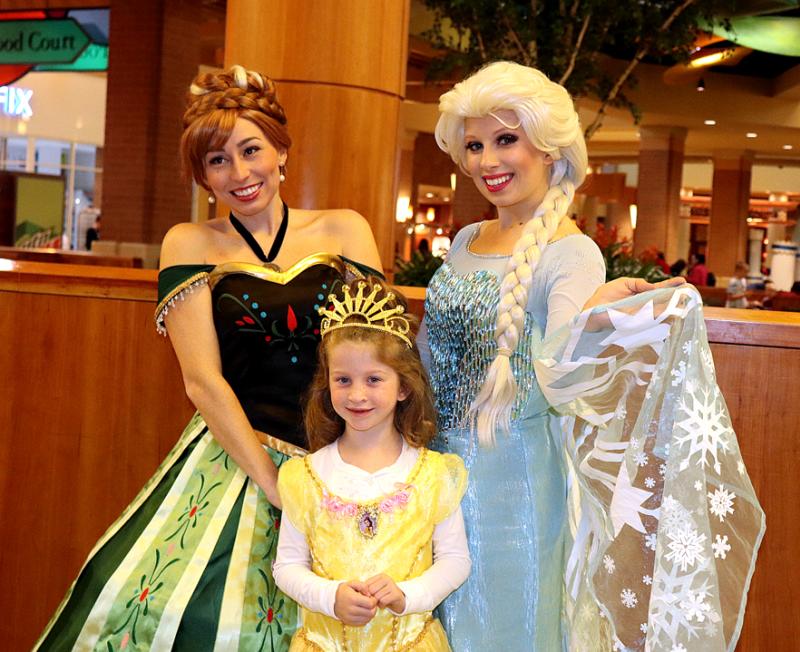 PRINCESS PARTY
Jordan Creek Town Center
Saturday, October 20
8-10 a.m.
Make your dreams come true! Join the Foundation for Children and Families of Iowa for a fun-filled morning with princesses! Enjoy breakfast from Panera bread, games, activities and photo ops. All princesses and princes are welcome.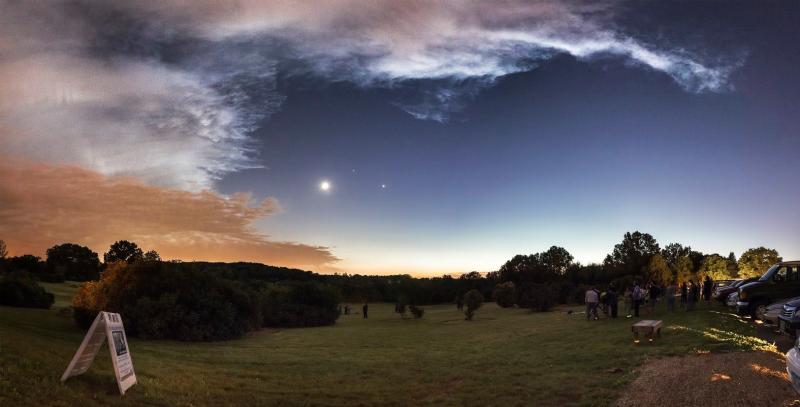 SPOOKY STARS - STAR PARTY AT EWING PARK
Ewing Park
Saturday, October 20
7-9 p.m.
Gaze through the Science Center of Iowa's telescopes at the Star Party at Ewing Park. This star party has a twist and the Spooky Stars program starts at 8 p.m.
TRICK OR TREAT NIGHT
Homemakers
Thursday, October 25
5-7 p.m.
This is a great event that's enjoyable for parents and kids. Dress up the kids and head to Homemakers for free, family fun. Kids can trick or treat around the store and parents will love the indoor, low-key environment. It's a great option should the weather be rainy or cold. Plus, you can secretly shop while your kids are collecting candy and come home from trick or treating with a new lamp…or couch. We call that a win-win. It's all free to attend (unless you decide you need new furniture or décor).
RELATED: Farms and Orchards in Greater Des Moines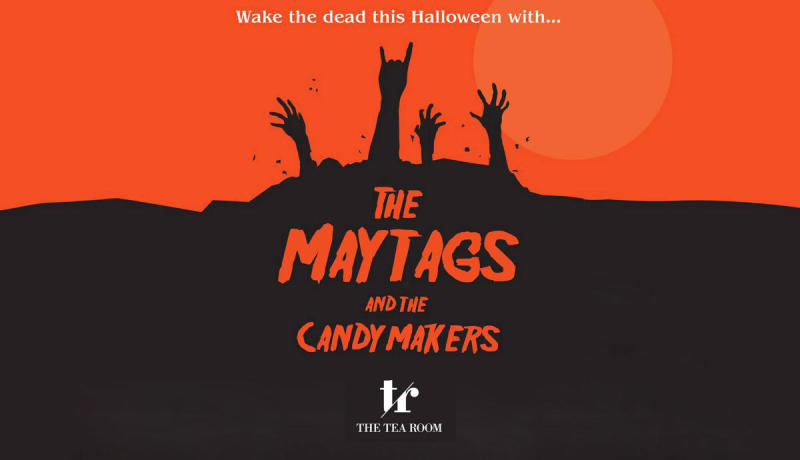 NIGHTMARE ON WALNUT STREET WITH THE MAYTAGS
The Tea Room
Thursday, October 25
6 p.m.
It's time to raise the dead! Come party at The Tea Room with The Maytags and The Candymakers. Be prepared and not scared for a costume contest, live music, and delicious bites. Reserve your tickets ahead of time for $8, or get them at the door for $10.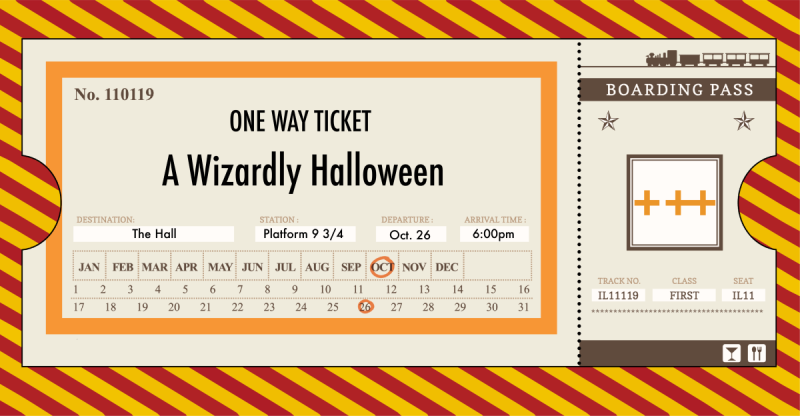 A WIZARDLY HALLOWEEN
The Hall
Friday, October 26
6 p.m. - Midnight
All aboard the Hogwarts Express! It's time to head to The Hall of Magic! Wear your best wizard outfit and get ready for a night of themed drinks, costume contests and Harry Potter themed games. When you arrive you will be sorted into one of four houses. These houses will compete to raise money for The Justice League of Food. From there each member of the winning house will receive $10 off their bar tab.
RELATED: Breweries in Greater Des Moines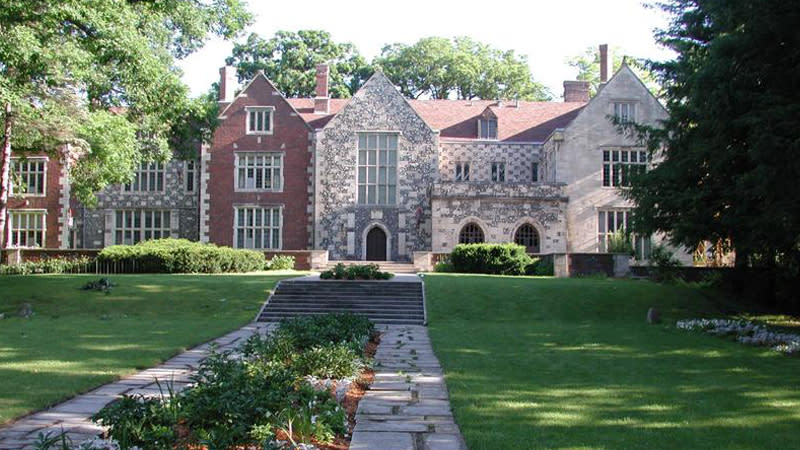 MYSTERIES OF THE CASTLE - CHILDREN'S HALLOWEEN PARTY
Salisbury House & Gardens
Saturday, October 27
10 a.m. – 3 p.m.
Enjoy interactive crafts, live children's entertainment, storytelling, science experiments, games, museum scavenger hunt, mascots, and trick or treating throughout the Salisbury House. It's only $5 to attend and is a fun family-friendly way to check out the historic Salisbury House! Food and snack vendors will also be available.

SPOOKY SCIENCE
Science Center of Iowa
Saturday, October 27
10 a.m. - 4 p.m.
Catch Spooky Science at the Science Center of Iowa. Families can enjoy science experiments, bubbling potions, and visual illusions. Bring the kids in costume and trick or treat your way through the Science Center. Don't miss live programming, meet-and-greets with creepy crawly critters and other giveaways. Discounted admission is available for all those dressed-up! Wear your costume, and receive $1 off general admission to SCI.
RELATED: Greater Des Moines Deals & Discounts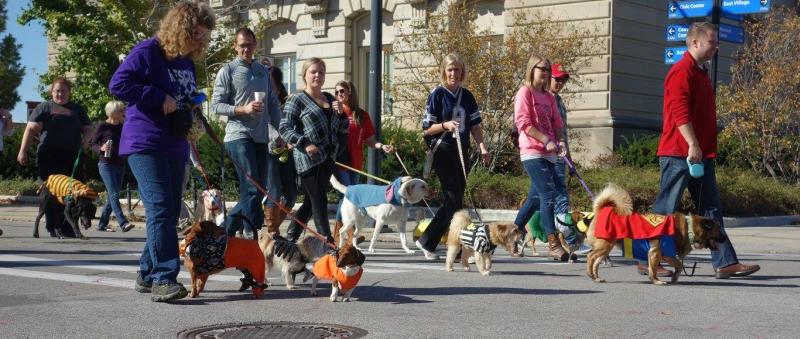 SPOOKY PAWS PARADE
Historic East Village
Sunday, October 28
2-4 p.m.
Bring your favorite furry friend for the Spooky Paws Parade in the Historic East Village. Dress up your dogs for a costume contest and then walk them in the Halloween parade through the district. It's free to participate and is a lot of fun. Judging for the costume contest will occur before the start of the parade and winners will be announced at the end. If you don't have a pet, go and watch! Just picture dozens of pups in costumes walking down the street…adorable, right?
RELATED: Haunted Houses in Greater Des Moines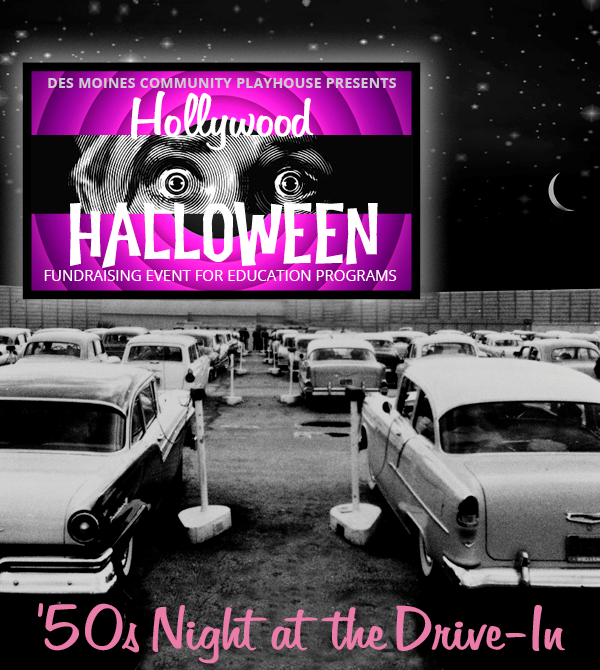 HOLLYWOOD HALLOWEEN
Mainframe Studios
Friday, October 26
6:30-11 p.m.
This is the premier costume part of the year! Join the Des Moines Community Playhouse for their 16th Annual Hollywood Halloween. This year the theme is "50's Night At the Drive-In" so hop on over to The Big Room at Mainframe studios for a night of dancing, drinks, food, and auctions.