There is nothing quite like a crisp fall day in Iowa during football season. The leaves are changing colors, its sweatshirts and jeans weather and you know every Saturday and Sunday your favorite team is on TV. If aren't lucky enough to make to the games in person (like us die-hards) there are a few spots in Greater Des Moines that you will want to be sure to check out for a great Game Day experience, as well as great food and drinks.
Here are my top 5 spots for locals and visitors: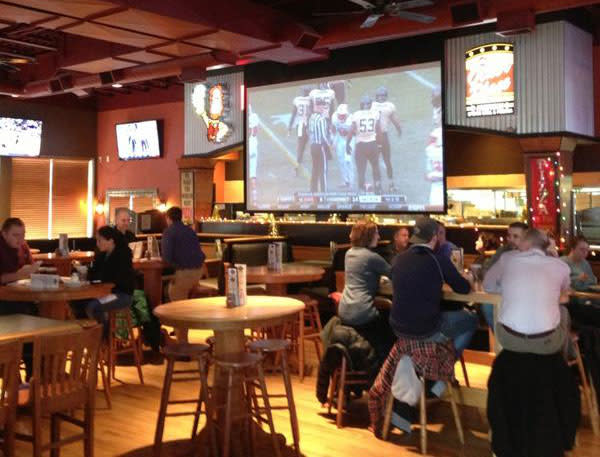 1) The Other Place, for the YP and family friendly scene (Clive) -
This is my favorite place in the Metro to catch a game. This restaurant/bar is packed on both Saturday and Sundays with great bar food and a lively crowd. The O.P. is primarily a Kansas City Chiefs bar on Sunday's, but college fans can catch almost any game on Saturdays as well. Plenty of TV's and places to sit both inside or outside on their patio.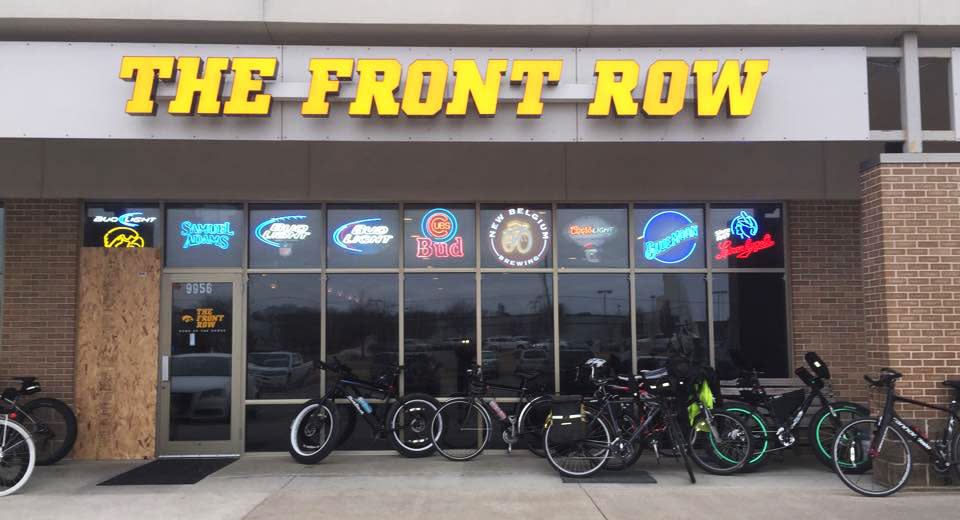 2) The Front Row, for the die-hard Hawkeye fan (Clive) -
Voted the #1 Hawkeye Bar in the entire state by the Des Moines Register, this bar is a must-see for any Hawk fan in Central Iowa. They pull out some amazing specials each weekend during Hawkeye Gamedays (free breakfast with your Bloody Mary bar purchase) and the environment is second to none. Want to feel like you are at the game when really you are only minutes from home? Check out The Front Row, opening at 8 a.m. on college football Saturdays...you won't be disappointed.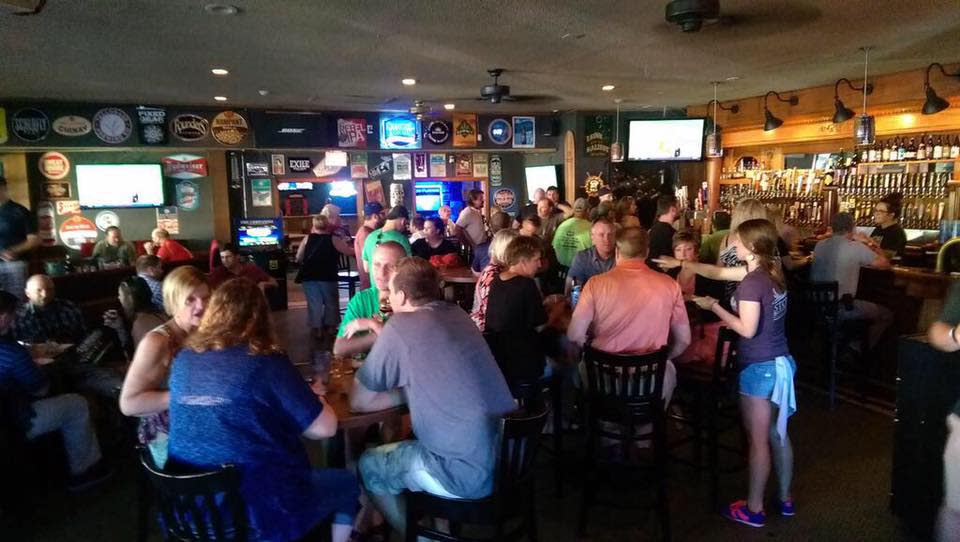 3) The Keg Stand, for the loyal Cyclones (West Des Moines) -
The owner is an ISU alum and this is an official game watch bar of the Greater Des Moines Cyclone Club, so you know what colors can be found here on Saturdays in the fall, right? This bar is stocked full of all kinds of different beers on tap, two large projector screens for game watching and an unrivaled atmosphere that will make you think you were in college again. Cheap and delicious Bloody Marys on Sundays and pretty much any NFL game you want to watch.
4) Johnny's Hall of Fame, for the Friday thru Monday football enthusiasts (Downtown) -
Johnny's has become a local staple on Court Ave. Its corner location makes it an ideal stop on the bar hopper's schedule. They do Gameday right as well. They feature drink specials most nights, but boast great deals during Monday Night Football, featuring cheap pizza and domestics. Plenty of TV's and a good spot to meet new people as it always draws a good crowd. Saturday nights the place is packed!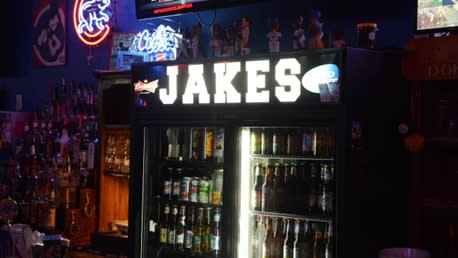 5) Jakes, for the small town bar feel (Ankeny) -
If you are looking for a sports bar off the beaten path, then travel the short distance north to Ankeny and check out this hidden gem. Jakes has that small-town bar atmosphere but is a great place to catch a game. The staff and clientele are warm and welcoming and you can even order a pizza to be delivered late night if you get that 4th-meal craving. Be careful though, you might walk out of the bar with a Jakes T-Shirt...I know I have.
So there you have it sports fans. Hopefully now when you wake up on a Saturday morning in September you can find the perfect spot to eat, drink, meet some new friends and catch the big game!
--RV