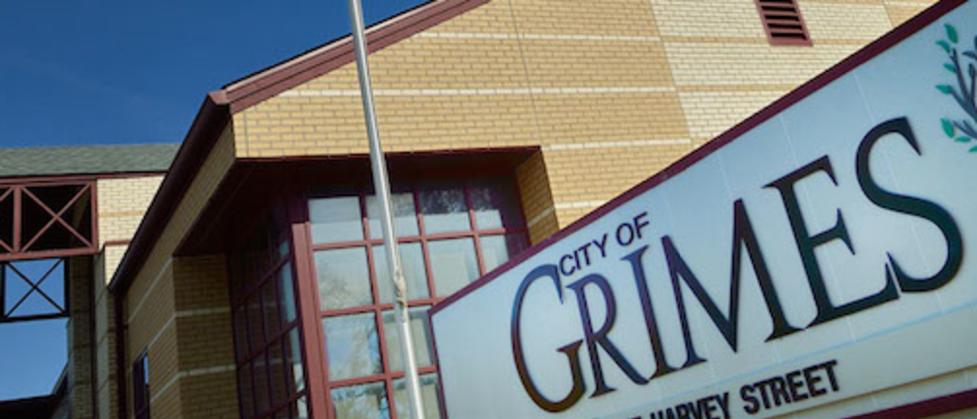 Raise your hand if you love the city you live in. My hand is up…way up! My family and I live in Grimes. A northwest suburb of Des Moines. We've lived in Grimes for four years and we aren't going anywhere. We are obsessed with the people of Grimes and all the city has to offer. I'm beyond excited to share my city with you. Come on over and check out my top five, can't-afford-to-miss, family-favorite things to do in Grimes.
1. The Radish…This locally-owned and operated restaurant offers a unique dining experience with incredible dishes.  You'll get a personal visit at your table from Chef Mike to make sure everything is perfect. Their Sunday Brunch is the bomb! A perfect treat on Mother's or Father's Day. Any other day of the week, get the almond encrusted chicken fingers. You won't regret it!
2. Signature Nails & Spa…While not officially in Grimes, this spa is just a few minutes away and if you visit, you'll probably find my daughter and I relaxing in the pedicure chairs. We are frequent customers to get our nails done. My daughter loves the pink butterfly chairs for kids.  I just love the pampering.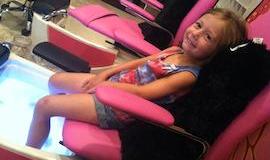 3. Canoyer Garden Center…My go-to spot for all my flowering plants, shrubs and garden advice. Canoyer Garden Center is in its first year of operation but they blew me away on our first visit. Great selection and friendly, knowledgeable staff.  The parking lot is always packed and my plants are bigger than they've been before. Stop in for a greenhouse retreat!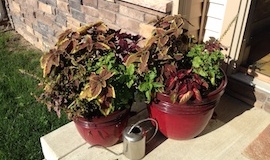 4. Heavenly Delights Ice Cream…The name doesn't lie.  This seriously is ice cream heaven! Heavenly Delights is a common stop for our family while we are on walks. Or if we just need an ice cream fix. My favorites are the Cookie Monster hand-dipped ice cream or the Grasshopper Crunch Shake. If you have kids, they'll get a pair of edible eyes on their ice cream treat!
5. Görtz Haus Gallery & Bistro…Part incredibly cute bistro. Part art gallery. Part flower shop. Part gift and décor shop. All awesome. Görtz Haus is housed in a beautiful, old church. The lower level has a lunch bistro that serves homemade breads, soups and desserts, a flower shop that creates gorgeous arrangements, as well as an art gallery and framing shop. After your meal, you can walk through the first and second floors to find a one-of-a-kind piece of décor for your home. Every day when I drive past Görtz Haus, I wish I was sitting on their patio enjoying lunch with a friend.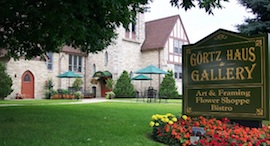 Although I only highlighted five, there are countless other things to see, do and experience in Grimes. You can learn more about my city at catchdesmoines.com/grimes.
-- JL