<

Back To Previous Page
Ballet Des Moines
121 S 11th Street, Suite 100
West Des Moines, IA 50265
Phone: (515) 440-1177
Ballet Des Moines, established in 2002, is re-establishing professional ballet in Central Iowa. Our goals are to provide aspiring dancers with world-class training and opportunities once offered only in larger cities and to bring world-class dance entertainment to audiences in Iowa and ultimately throughout the United States.
General Information
Admission Price:

See website.

Group Rates:

Call for details

Season:

Year-round, major performances in October, December and March.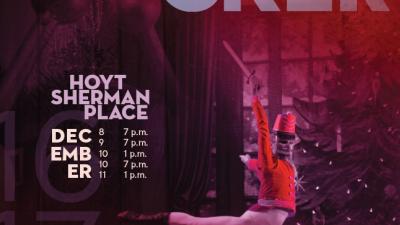 December 8, 2016 - December 11, 2016
Thurs - Sun 7 p.m.; Sat and Sun shows 1 p.m.