Explore. Shop. Grab a bite. Experience the Historic East Village.
The Historic East Village is home to an array of unique experiences including shopping, dining and nightlife. It's a vibrant district in the heart of Downtown Des Moines, and the perfect place to spend a weekend wandering.
Here some of my personal favorite spots, true gems of the East Village that are worth paying a visit:
Eden 
Eden, a boutique style store specializing in bath, baby and home products that are great for gifts or to pamper yourself, has been an East Village resident since 2003. With a love of old buildings and the idea to make her childhood dreams of playing shop a reality Jennifer Hansen opened Eden's doors. After outgrowing their first location, Eden moved to its current home 418 E 6th Street in 2010.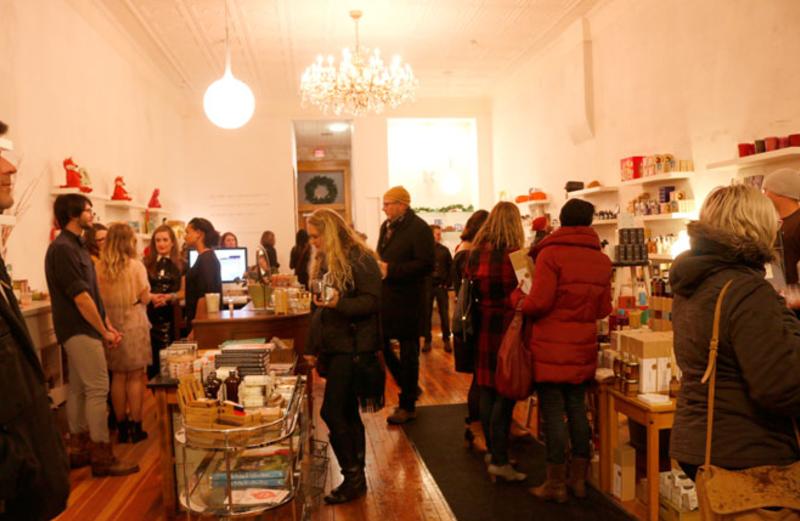 Stopping into Eden is warm and welcoming with crisp white walls and natural light. This really lets the products shine. Candles, skin care, soaps and shaving materials fill the tables and shelves. A perfect spot to pick up something for someone special in your life.
If shopping for a younger soul is on your list, the baby section of the store is a must! Quirky books and precious toys are just a few of the things I will be going back for as my friends start to have children. 
Find out more:
Preservation 
After originally finding Preservation on Instagram, I had been meaning to stop in for weeks. With a focus on sustainable business practices, quality working conditions and showcasing how you can wear vintage (recycled clothing) in a modern, fashionable way, I knew this place would become a personal favorite.
Preservation was founded by Nicole Lorenson. Beginning as an online business on Etsy, Nicole took her photography skills, collection of vintage items and inspiration of places she has lived (Iowa, New York, Colorado) and created Preservation. The shop opened at 321 E Walnut Street in late August.
"My favorite part of being in the East Village is being a part of a community that is diverse, open minded and supportive. Most of the small business down here are very inclusive and want to create a scene of community!" 
-- Nicole Lorenson 
Preservation's eclectic storefront offers high quality vintage apparel sourced by Nicole herself. Coats, sweaters, denim and dainty holiday dresses lined the racks. On the shelves and tables you can find modern goods including sunglasses, hats and jewelry which are sourced from small businesses around the US, Spain and Canada. I will personally be back for the leather goods, stylish sunnies and gift boxes.
Find out More:
Olympic Flame 
After exploration of the East Village shopping, you may have empty pockets and an empty stomach. Grabbing something to eat at Olympic Flame will be sure to satisfy. Stop in here if you are looking for an authentic and unique dining experience that won't cost you a fortune. Brought to the East Village in 1988, by owner and chef Angelo Ligdis of Olympia, Greece, it has become a staple of the neighborhood's unique locally-owned shops and restaurants.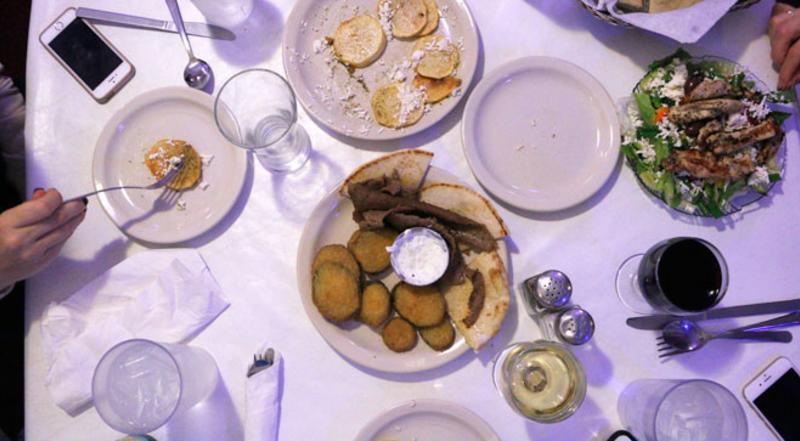 Post Holiday Promenade, my friends and I popped in looking for anything that was still open where we could get food and ended up with so much more! Upon entering Olympic Flame you will notice the casual dining room that is full of Greek flair and memorabilia, complete with pillars on each side of the register.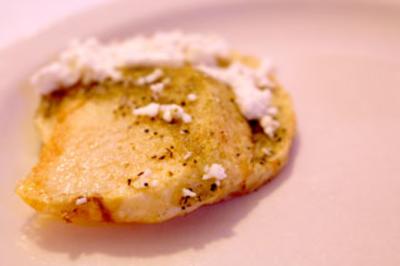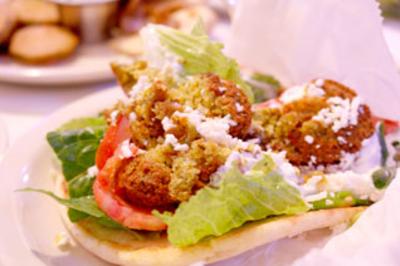 We started with a recommendation from our waitress, who has worked there for 25 years, Greek fries, deep-fried sliced potato topped with Greek spices and feta cheese. They were amazing. Lite and flavorful; I would take them over fries and ketchup any day. By the time we had finished the fries and ordered the house Greek wine, we had our food. I stayed basic and ordered a traditional Falafel Gyro. The ingredients were fresh and I could tell everything was homemade. This place is a must visit.
I can't forget to mention. They have live entertainment of belly dancers every Friday from 7 - 8 p.m.
Find their menu and more information at olympicflamedesmoines.com.

What shop in Greater Des Moines do you consider a local gem?
To me, the stories of the small businesses in the East Village are what really create such a unique and special atmosphere for visitors and locals.
Let us know in the comments below.
--AW