There's a reason 71 percent of beef served in American restaurants is in the form of hamburgers. Nothing hits the spot quite like an Iowa beef patty, two buns and your favorite toppings. In Greater Des Moines, we know how to do burgers classic or daring. No matter how you like it, here are four spots to get your burger fix.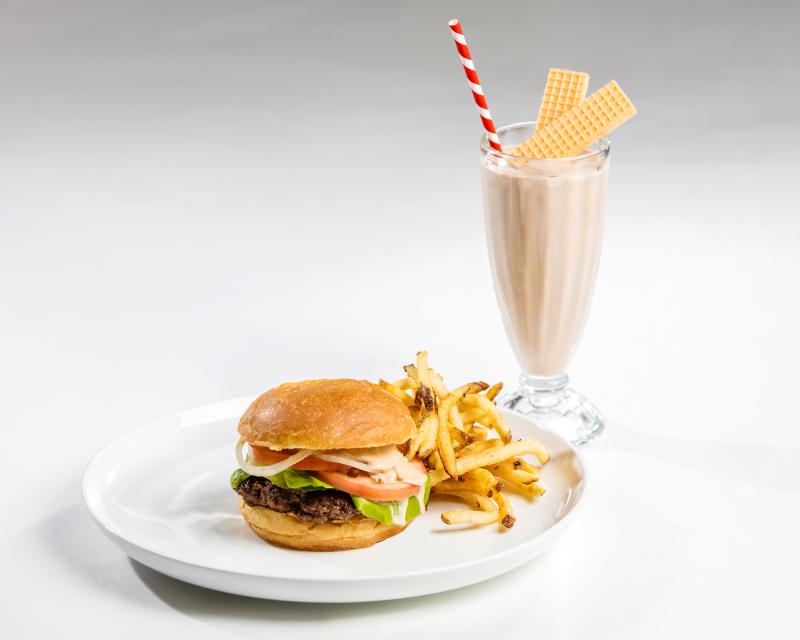 Big City Burgers
This lunch spot is always buzzing. Big City sources local meats and greens, finding a way to make their food both socially responsible and delicious. The selection is simple with five different burgers to pick from. But what makes Big City shine is their special sauce and house made buns. Order the bacon cheeseburger, topped with Coopers American cheese, Applewood smoked bacon and Big City's signature sauce. It's the most popular burger on the menu. Pair it with their homemade Big City fries, topped with truffle oil and pecorino, and you won't leave hungry or disappointed. Did we mention they also have milkshakes? Save room for one of those too!
RELATED: Greater Des Moines Restaurants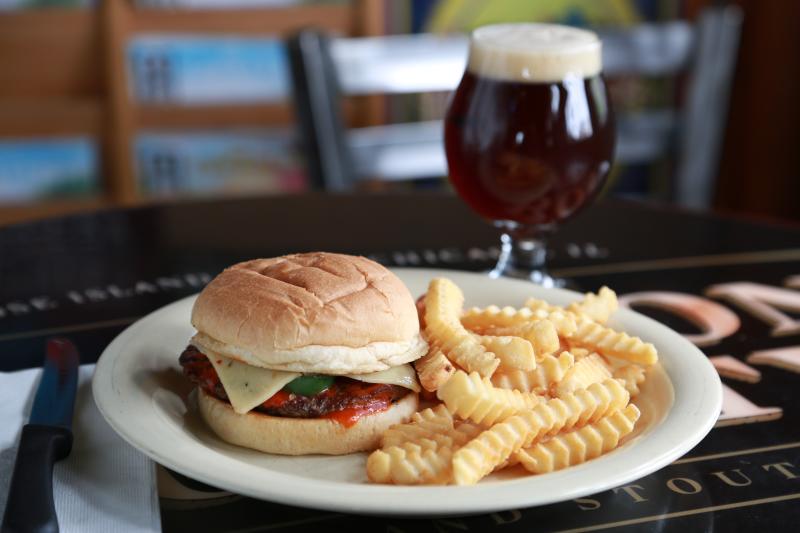 This 1960s style corner tavern is a staple of Greater Des Moines. Named one of the best bars in America by Esquire Magazine, this hot spot delivers the food that matches the era of its décor. High Life orders their beef from a local producer, Brewers Meat, allowing them to specify the fat content and cuts. Order up the Diablo Burger for a spicy kick! Topped with volcano hot sauce, jalapenos and hot pepper cheese, it's a fan favorite. Or discover the Breakfast Burger, topped with American cheese, bacon and a fried egg. Add a side of mac & cheese or potato salad (with bacon) and discover why locals love the food and ambiance.
RELATED: Where to Get BBQ in Greater Des Moines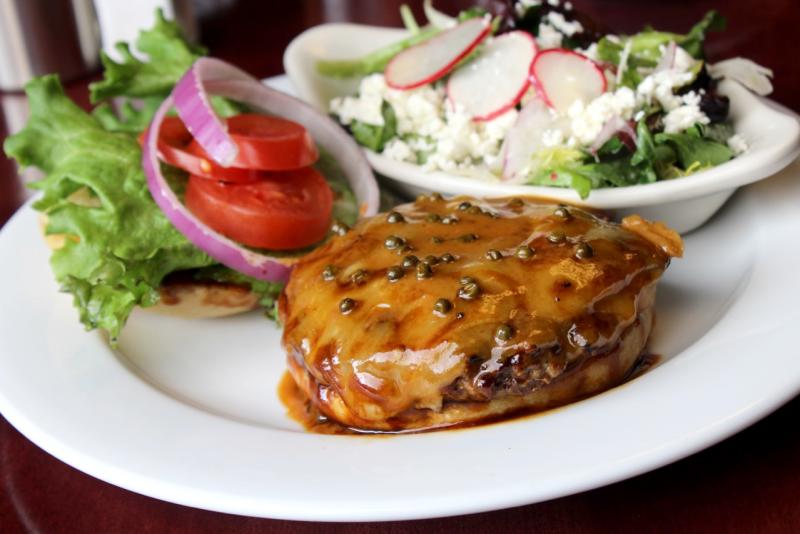 Recognized by USA Today as one of "51 Great Burger Joints," Django delivers French cuisine that patrons rave about. Order the Burger Au Poivre, an inspirational dish that pulls from both American and French favorites. Topped with Swiss cheese and brandy peppercorn sauce, this burger is made with ground Iowa premium certified Angus beef and served on a fresh, South Union Bakery bun. Pair it with Duck Frites (fries with Béarnaise sauce, aioli and curry ketchup) or the Soup du Jour. Cozy up in the friendly, upscale eatery and experience why they stay true to their tagline – All French – No Attitude.
RELATED: Only in Des Moines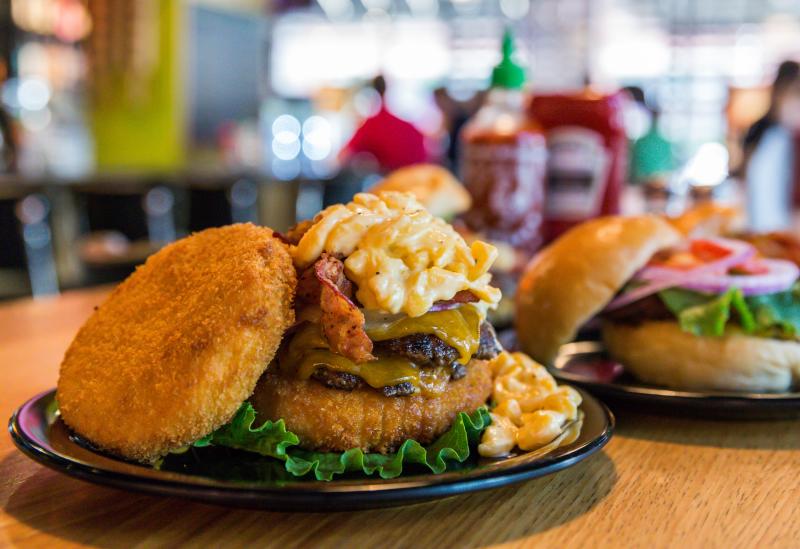 Known for its outlandish and delicious creations, Zombie Burger's menu features 27 different burger options including "They're Coming to Get You Barbara," which features a two-grilled-cheese-sandwich bun and "Undead Elvis," topped with peanut butter and fried bananas. However, patrons may be surprised to find the most popular burger is their namesake, the Zombie Burger. That's because it's the perfect ratio of beef, cheese and toppings housed under a bun. As with any burger on the menu, their top-secret beef blend is placed on a custom-made griddle, searing patties on both sides. Grab an alcohol-infused shake to wash it down and experience why popular demand has prompted a third metro location.