There are more than 600 miles of trails in Greater Des Moines. All of them are great for scenic views and beautiful sights of the city. A popular trail is the Great Western Trail. Just over 16 miles, this trail is a breeze for the average Iowa biker. It starts in Martensdale and takes you to the edge of Des Moines. Most bikers will then continue on to the Bill Riley Trail just a few miles farther into Downtown Des Moines. This ride is one for the bike enthusiast and this weekend I hit the pavement on the Bill Riley Trail and made my way to Cumming on the Great Western Trail. There are two things Cumming is known for. One is the Cumming Tap and their Moscow Mules. Check out my Bike Trail Bars Summer Survival Guide below.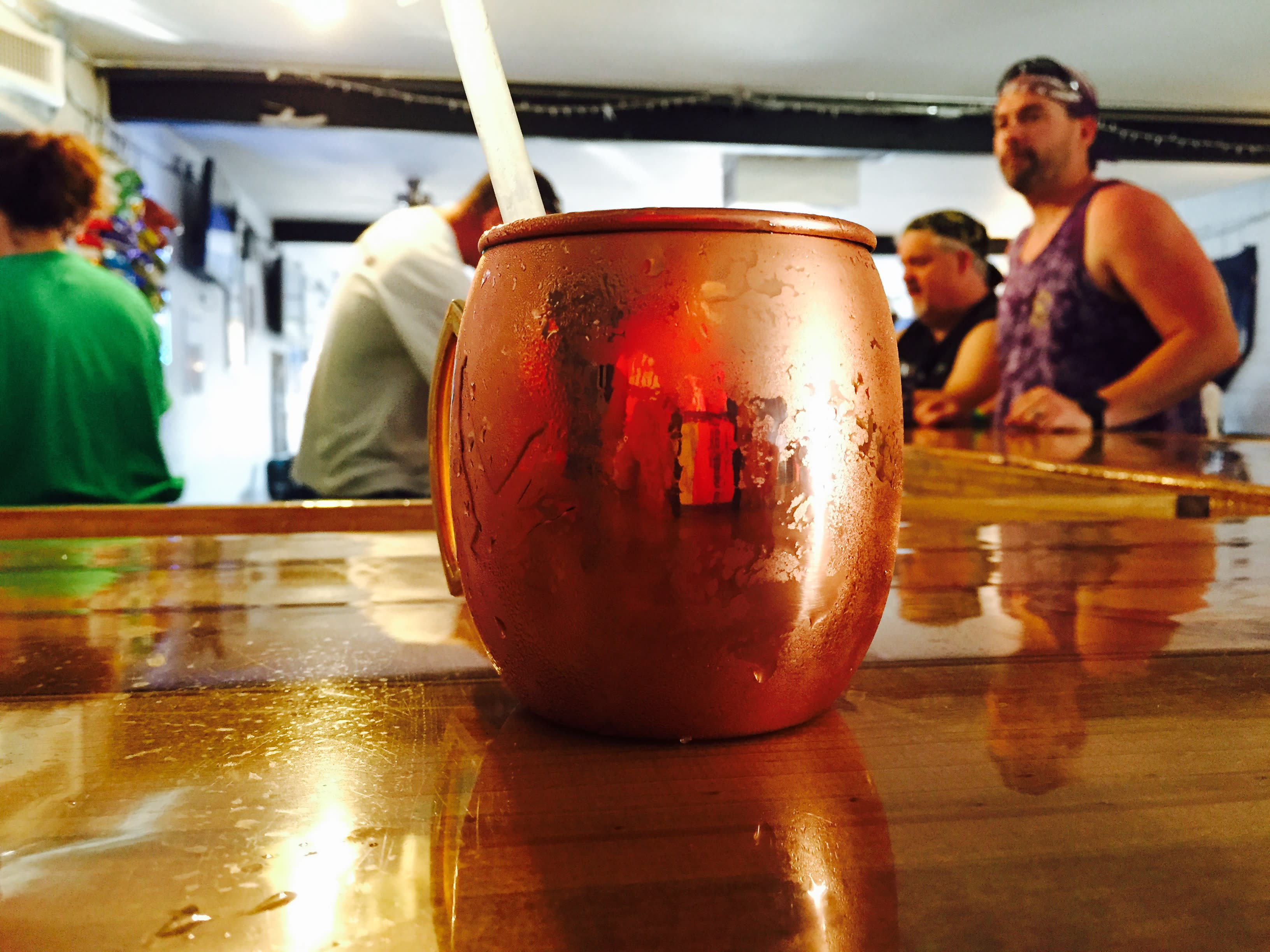 Get ready to get your sweat on and refuel with a cold beverage.      
1. Pick your trail - Decide if you want to see downtown's urban scenery or if you want open fields and open skies. Trails that will get you downtown will be the Great Western Trail and the Bill Riley Trail.
2. Find your starting point - When going downtown I would recommend parking at Orlondo's just off of Park Avenue and George Flagg Parkway. Orlondo's is a fun little restaurant that has the best salads and pizzas! They have great parking and a fun crowd to start the day off. This spot will give you the option of going to Cumming Tap or heading downtown.
3. Bring your koozies - There are a ton of bars and wineries along the trail. Great for resting that bike seat, meeting new friends or getting together with your biker buds and grabbing a cold one. Most of the bars along the trails have a specialty drink, give them a try! 
4. Provide tunes - When I was on the trail this week I wasn't thinking I would need any music or anything to listen to. As I thought the open air and birds chirping would be enough. Well, unless you need peace and tranquility you might want to pack your Bose speaker. Not to mention when you get stuck on a gradual uphill climb you need a good playlist to help distract you from the pain. 
Pro tip: if you don't want to use head phones. Which I wouldn't recommend, get a speaker. That way you are able to hear traffic behind you. If you want to listen to music out loud and haven't bought a Bose Pill speaker yet, I would highly recommend it at the $175 price. The Pill is small enough to fit perfectly in your cup holder! Then you can play your favorite playlist for you and your group of friends.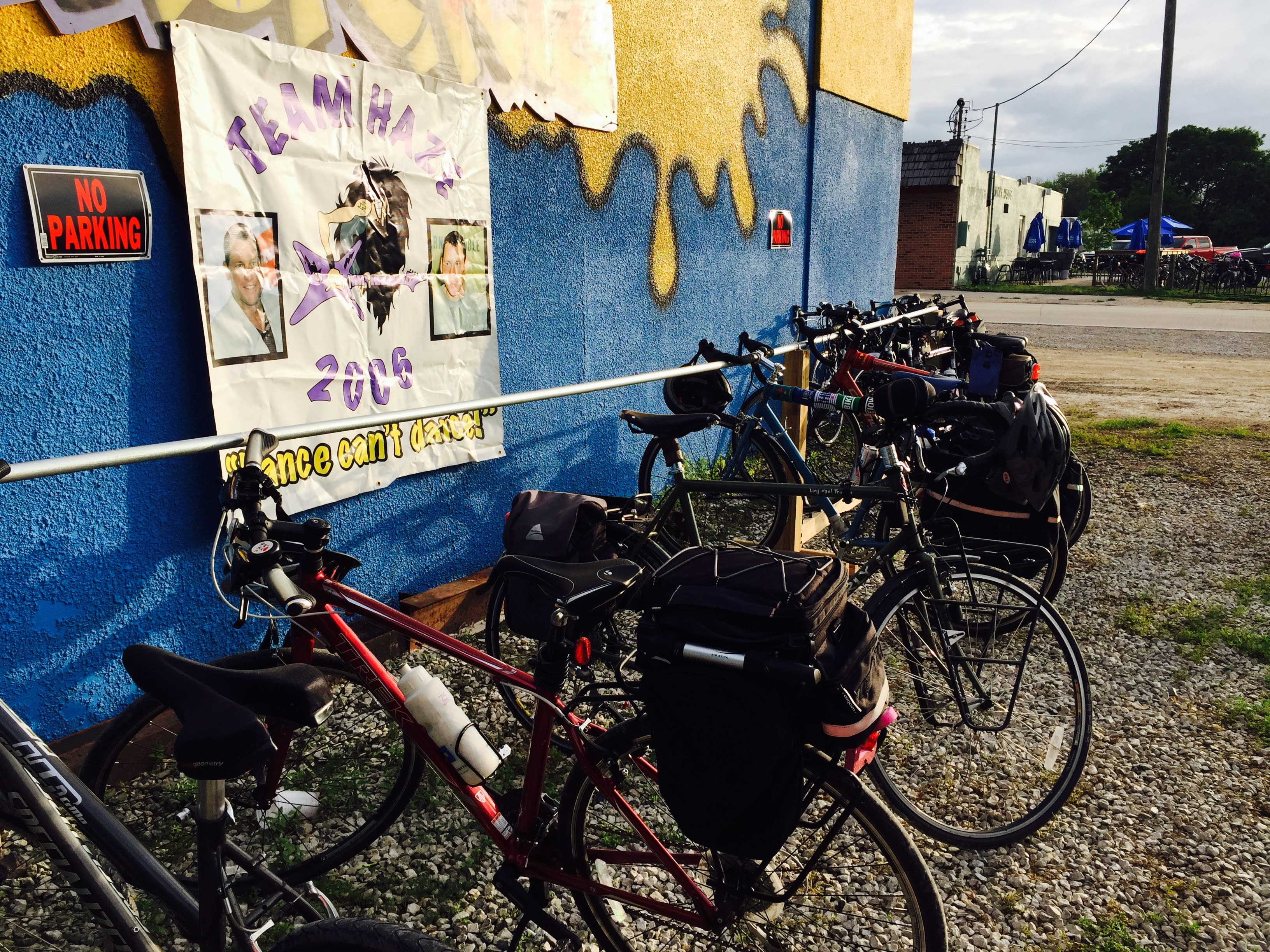 "Outskirts" in between Orlondo's and Cumming Tap  
5. Bring sunglasses - No matter if it sunny or just getting dark. You will want them to shield those eye balls from incoming bugs and pests!
6. Call up some of your friends and family and make it an afternoon event - Most of the trails have different food and drink specials each night of the week. You are bound to find your favorite spot, each bar is full of friendly and bike loving people!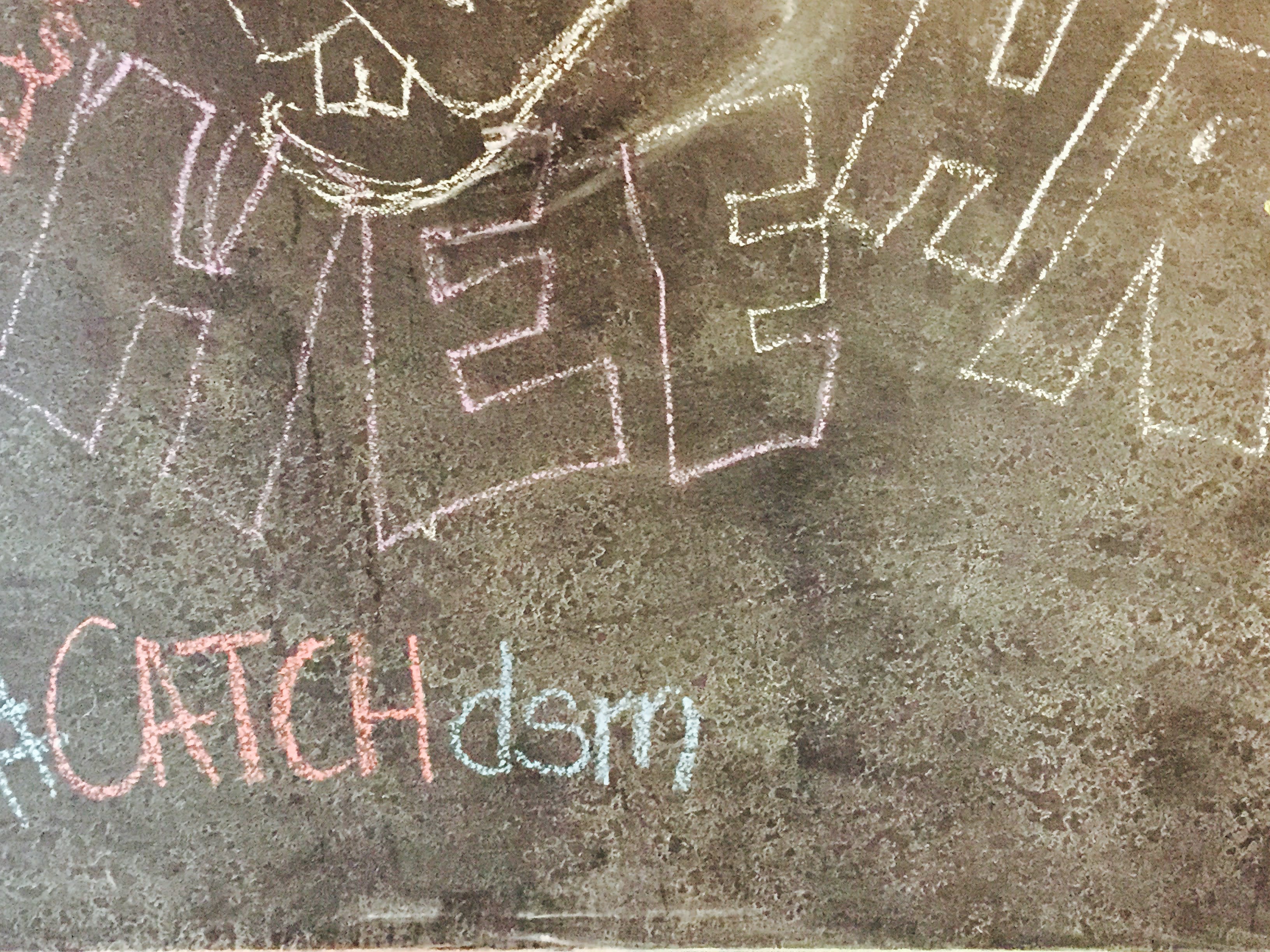 #CATCHdsm was here.