Kids these days have endless access to video games. On a cold winter day it's hard to force them to be active and walk away from the screen. Thankfully, we have a few gaming options in the Metro that will make it easier to balance screen time and physical activity. Here are some options to get your gamer out of the house:
Old School Arcade in Grimes: We found out about this hidden gem when my son was invited to a birthday party here. They have a great collection of arcade games that were popular from the 1970s to 2000s. Most are from the 1980s and 1990s. They also have a separate pinball room! The great thing about this place is that you pay for a wristband which gets you unlimited play instead of having to feed quarters into each machine. The wristbands are $13.50 for adults and $10 for kids under 12 on weekends and even cheaper than that during the week. They serve food so you can easily spend hours here!
Great Escape in Pleasant Hill: This fun, new location has bowling, laser tag and an arcade. You can pick one or do all three. The arcade allows use of a game card so money can be preloaded or saved for a future visit. Formerly known as Premier Bowling, this renovated space now has a VIP area and new eating space called Social. There are is even an option for cosmic bowling!

Escape Chambers in Des Moines: There are two attractions housed in this gaming center. Tactical Laser Tag is the best option for kids/teens. Participants must be at least eight years old and will spend an hour and a half session living inside a video game. The game features an indoor, multi-level cityscape and participants wear lightweight headgear and use metal "weapons." You play as a team and each session features six to eight different missions. The Escape Chambers option is more geared towards adults or older kids. You choose one of five simulations where you are locked in a room and have to use clues to escape. Trust me, it isn't scary and is great fun for a night out or as a team building option. Cost is $30 for either activity.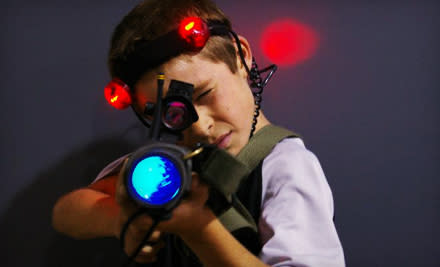 Sleepy Hollow Sports Park in Des Moines: Now there is an option for outdoor laser tag in Greater Des Moines. At Sleepy Hollow, participants play outside in the woods with laser guns that shoot up to 1,000 feet. While this option isn't available during the winter months, it's something to put on your summer to-do list. Pricing is $7 for a twelve-minute mission.
Have you tried any of these options? Do you have another favorite gaming spot?
--TF