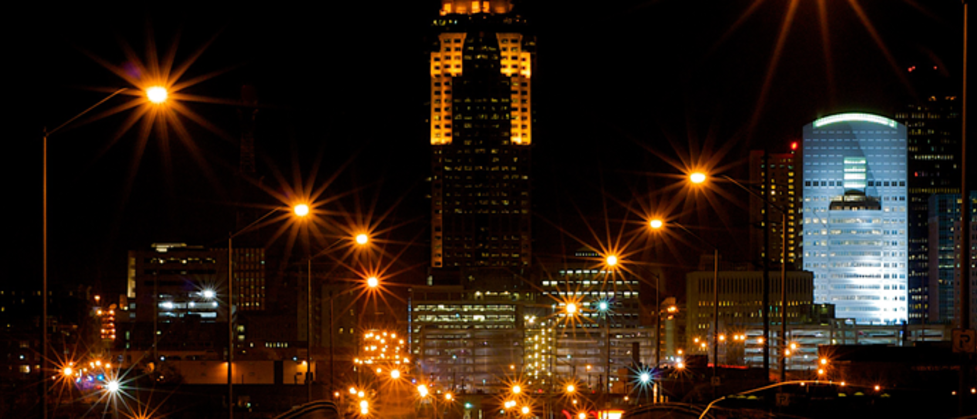 I love Italian food. How can you not love Italian food? Have you ever eaten at a restaurant so amazing, so mouthwatering, so savory—nothing else compares? Do you and your special someone have that one tradition for celebrating milestones? Ours happens to be an iconic, staple favorite in Des Moines: Latin King.
This month, Jeremy and I had date night at this local gem near the Iowa State Fairgrounds. Although reservations are suggested, we don't mind waiting—and actually prefer to draw out the experience—by showing up unannounced in order to sip glasses of wine in the bar while waiting for a table.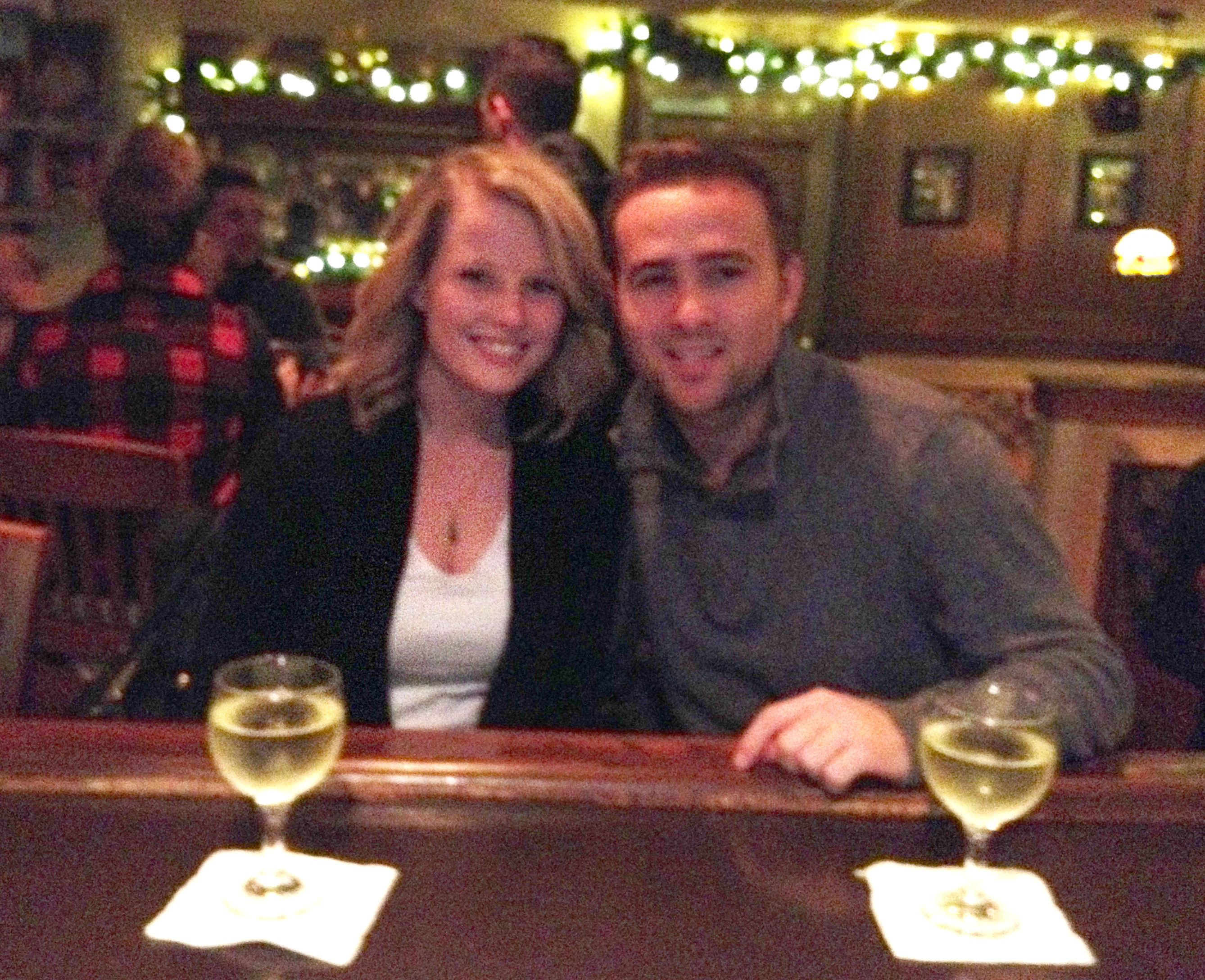 One of my favorite things about Latin King (besides the food, obviously) is it is truly a family affair. When walking in the door, you will literally feel like you're part of the Tursi family. The owner, Bob Tursi himself, seats all of the guests and personally thanks each patron for eating at the restaurant.
On this recent trip, Jeremy and I discovered the appetizer of all appetizers—the Italian Fried Mozzarella. Now, you might be thinking that sounds like cheese. But it is so much more than cheese. It is fresh, flavorful mozzarella coated in a tangy,
garlic-y breading with just the right hint of spices. Then drizzled in an oily, tomato-y decadent sauce. It's ooey. It's gooey. It's amazing. Every bite is heaven. Every last nibble is devoured!
After the appetizer comes homemade bread and salad for the first course. The house made creamy parmesan dressing is to die for! 
Then, the main course. Latin King is most known for their Chicken Spiedini—and I don't stray from the Spiedini. The dish is listed on the menu as, "made up of boneless chicken skewered and marinated, rolled in Italian breadcrumbs and charbroiled. Served with our unique Amogio sauce that has made this dish our best seller for over 15 years." Veggies and a small side of pasta make this meal complete. Just thinking about it has got me on a craving...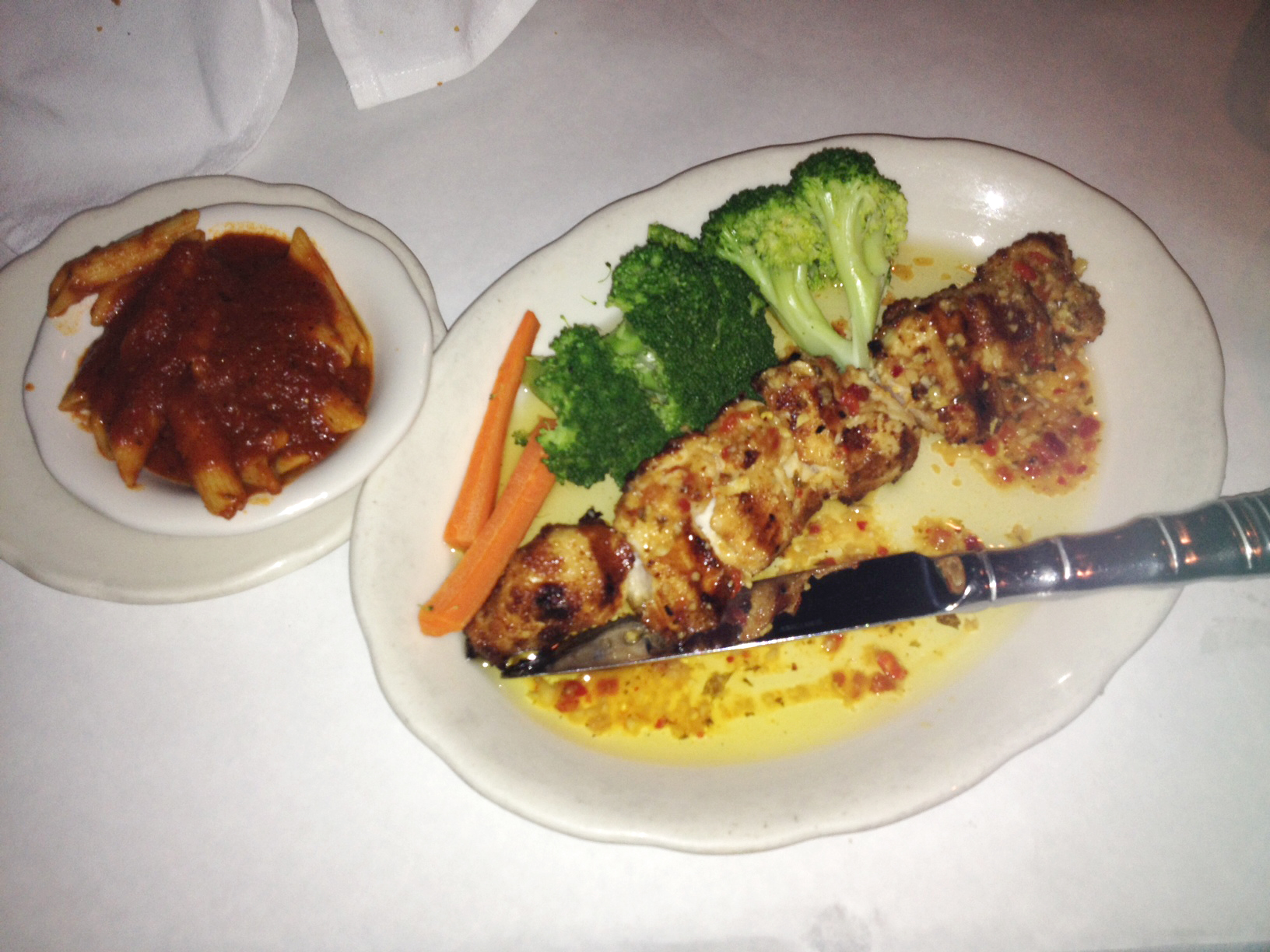 Jeremy, on the other hand, is all about the ravioli. This mammoth-sized portion includes two meatballs or sausage with seven meat-filled raviolis toasted to a crunch with marinara sauce on the side. Yum!
Oh, Latin King. How I love your delicious eats. This place is a must experience while visiting Greater Des Moines. From the family-like atmosphere and traditional ambiance to the delectable dishes and tasty glasses of wine—you have got to try it!
And when you do—tell me what you think! Post a photo of your dish on Instagram or Twitter and tag @catchdesmoines or #CATCHdsm.
Let the salivating begin...
--KR