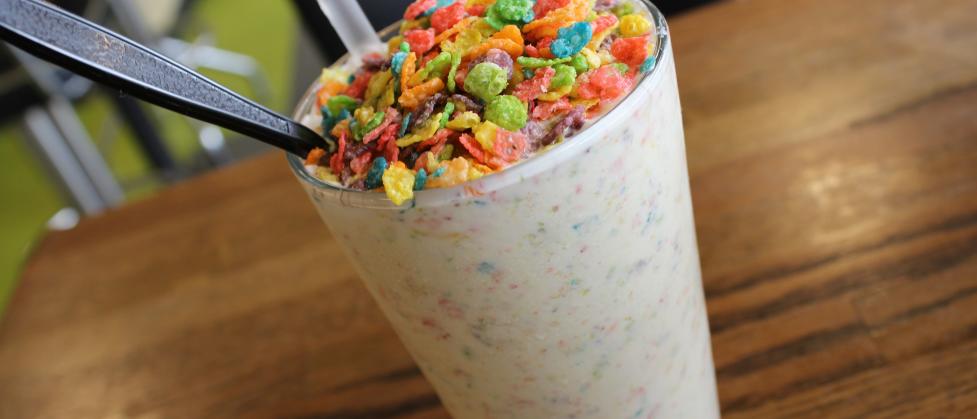 Who doesn't love a good milkshake? In Greater Des Moines you can satisfy your sweet tooth at local ice cream shops, burger joints, and diners. Whether you like your shake simple or loaded with extras, our city serves up milkshakes that are difficult to pass by.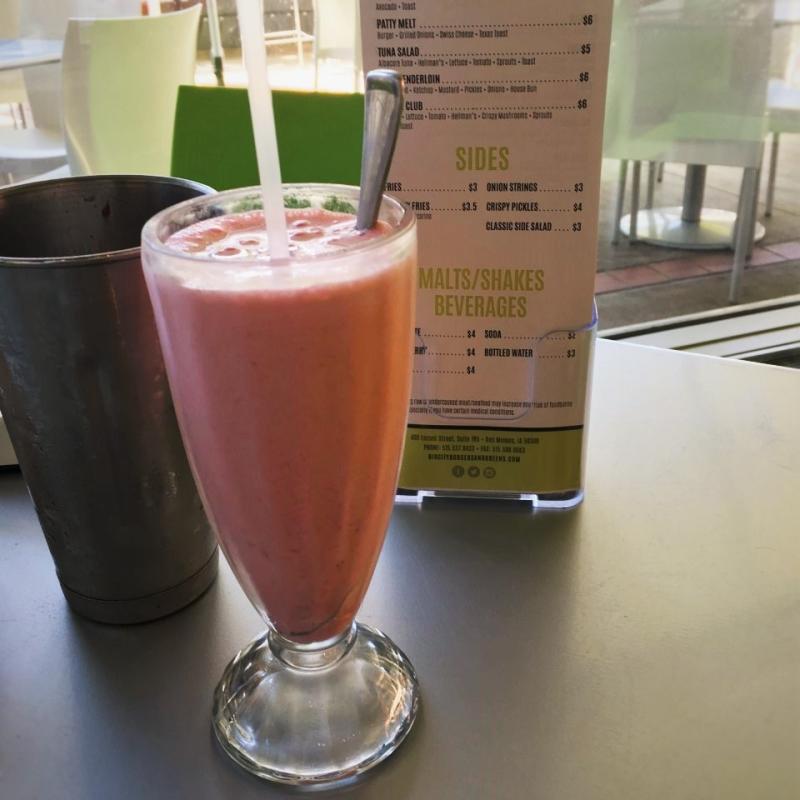 Big City Burgers and Greens
Located in the Capital Square Building downtown, Big City Burgers offers the perfect sweet-treat for the lunch hour. Try their best-selling strawberry shake, made with vanilla soft serve ice cream, fresh, pureed strawberries and a splash of whole milk. All of their shakes are handcrafted and made with local, AE ice cream in a soft serve ice cream maker. They mix all the ingredients with an ElectroFreeze Mixer which allows them to blend the ingredients evenly through, without decreasing temperature or allowing separation. They're perfect for an on-the-go dessert or to be paired with any one of their delicious burgers over lunch. Open from 11 a.m. – 2:30 p.m. Monday through Friday, Big City Burgers Milkshakes are so delicious they draw patrons year-round.
RELATED: Food & Drink Events in Greater Des Moines
If you love cake and ice cream than grab a famous Cake Shake at Drake Diner. This classic Des Moines staple, nestled near Drake University, serves up shakes all day.  The Cake Shake includes vanilla ice cream and bits of real gooey chocolate cake. You can order a half or a full size and the best part is you can also order them to go! Other shake options include interesting flavors like caramel, lemon, peanut butter, espresso, Pina Colada, root beer, cinnamon, and the list goes on. If you are feeling adventurous try their Green River shake with lime syrup and vanilla ice cream for a sour treat. Have it with their classic half-pound Maytag Burger or with any one of their melts or entrees.
RELATED: Greater Des Moines Restaurants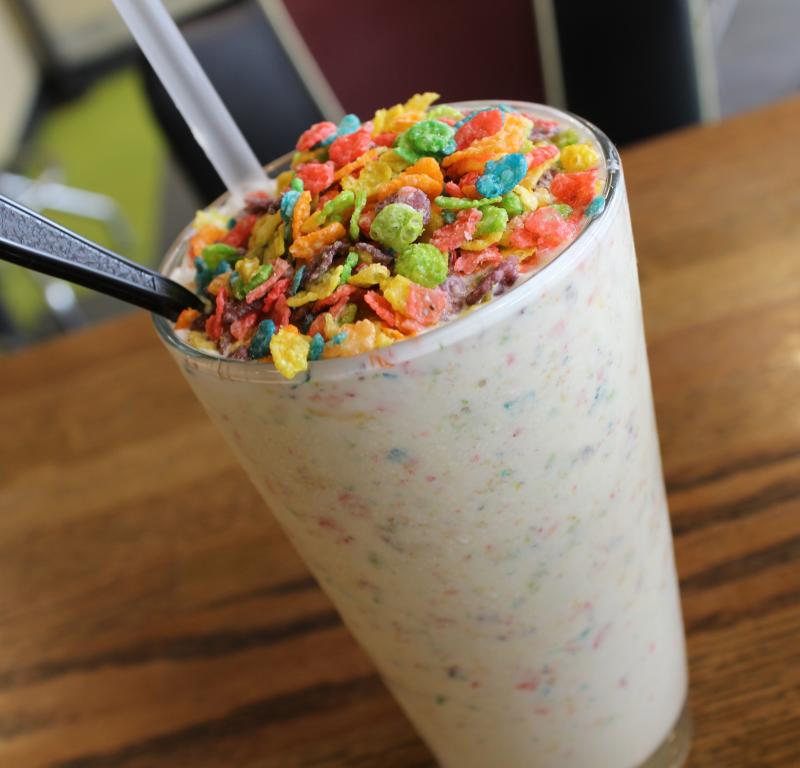 At Zombie Burger, they are dedicated to burgers and milkshakes. Famously known for their crazy burger options, their milkshakes offerings are equally crazy and delicious. They've even named 2 of their 3 locations, Zombie Burger + Shake Lab. With flavors like peanut butter banana, pumpkin pie, crunch berry and even Rice Krispie treat, it's easy to enjoy a milkshake flavor you've never had before! All of their shakes are created from premium ice cream and blended to perfection. Their most popular drink is the Zombie Unicorn which features vanilla ice cream, Fruity Pebbles and homemade marshmallow cream. If you're 21 years old, you can try it "spiked" which includes Three Olives Loopy Vodka. Enjoy it inside or on their patio in the Historic East Village or check out their other two metro locations at Jordan Creek Mall and in Ankeny.
RELATED: Discounts at Greater Des Moines Restaurants, Retailers & Attractions