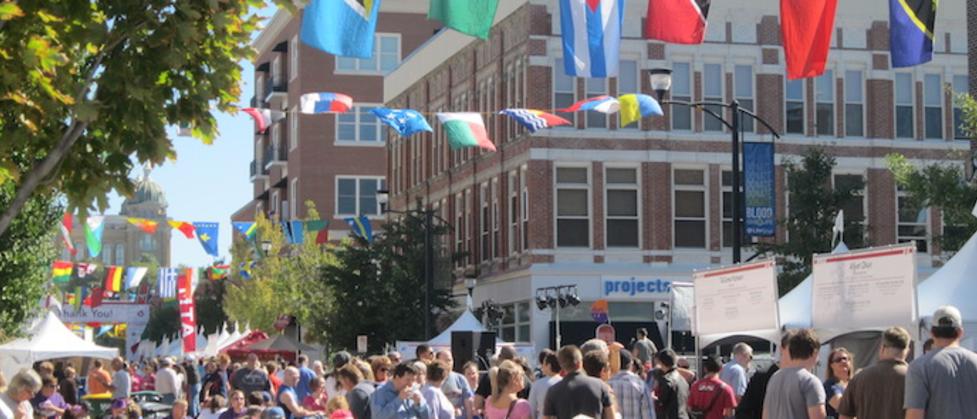 This is one of my favorite times of the year in Des Moines. The hot temperatures of the summer drop. Football and tailgating become weekend rituals. And just like always in Des Moines, there is a TON of things to do!
Des Moines has become well-known for its increasing number of very well attended festivals. In the summer, 80/35 and the Des Moines Arts Festival are the hot ticket items. However, Des Moines' fall festivals have my heart. This weekend is the annual Beaverdale Fall Festival and also the 10th Annual World Food and Music Festival in Downtown Des Moines. Next weekend is Blank Park Zoo's Zooktoberfest and the 11th Annual Des Moines Oktoberfest. 
My favorite of them all is definitely the World Food and Music Festival! Over 75,000 people attend each year. It boasts more than 50 food vendors featuring cuisine from around the world. The best part is that each vendor has "taste items" that you can try for just $1! All other entrées are $5 or less too! Need something to wash it down? Good thing the festival also features dozens of craft beers, wine and cocktails. Want to learn how to make some tasty dishes yourself? The World Food and Music Festival has cooking demonstrations set up with some of the best-known local chefs! And of course we can't forget about the music!  Almost 20 different bands and musicians will perform over the three-day event.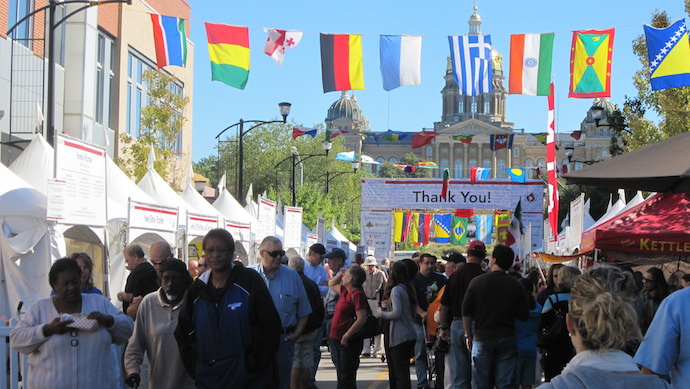 For more information visit worldfoodandmusicfestival.org! I hope to see you there!
-- BK