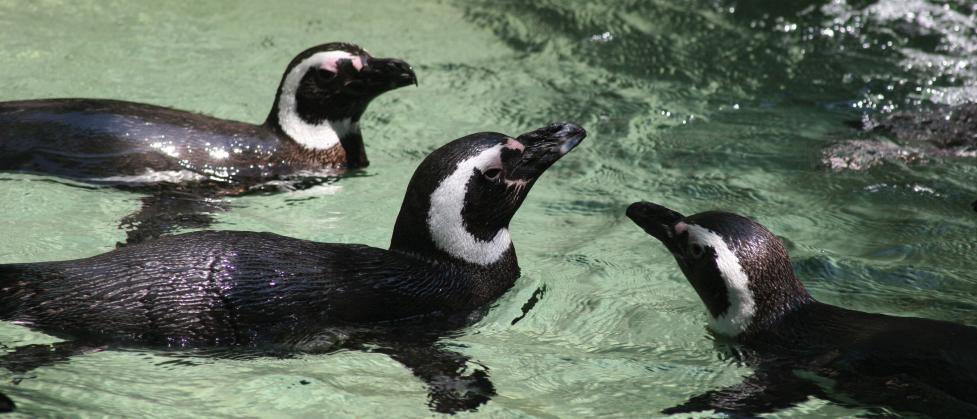 With schools closed and many parents working from home, we bet you're looking for ideas to educate and keep kids busy at home. Read on for virtual activities hosted by your favorite Greater Des Moines attractions to entertain the whole family! 
Blank Park Zoo 
Join the Blank Park Zoo online! The Zoo's virtual programming features educators conducting presentations, zookeeper chats, and live webcams of the animals. Check out the 15,000-gallon saltwater reef aquarium and at-home educational activities on the Zoo's website.  
The Dealt Hand  
The Dealt Hand has set up a Discord channel (an online platform for kids 13 and up) for connecting with others to play board games online. 
Des Moines Art Center  
The Des Moines Art Center has launched seven virtual tours of their permanent collections and special exhibitions allowing visitors to click through the extensive collections as if you're at the museum. 
The Des Moines Symphony 
Visit the Des Moines Symphony's Facebook page, where they've shared access to the Berlin Philharmonic's digital concert hall.  
DSMTV Live 
Started by a group of local musicians, DSMTV Live is a virtual performance venue for Greater Des Moines musicians to perform while the community practices social distancing. Check out the Facebook page for performance schedules.
Greater Des Moines Botanical Garden  
The Greater Des Moines Botanical Garden is offering free downloadable activities on their website, and they're also hosting daily Facebook live presentations, including garden tours, behind-the-scenes, meditation, blues concerts, and more!  
Historic Jordan House and Bennet School 
Join the West Des Moines Historical Society daily at 1 pm on Facebook Live for stories from The Historic Jordan House and Bennet School.  
Hy-Vee Keep Kids Fit  
It's always important to move our bodies, even when we get stuck at home. For the next 30 days, Hy-Vee KidsFit will be sharing a fun activity each day that requires no equipment and can be done from home!  
Iowa Public Radio  
Learn about Iowa wildlife and history with 'Talk Of Iowa' For Kids! Iowa Public Radio will be hosting wildlife biologist Jim Pease and others every Tuesday to teach listeners about Iowa's wild creatures and wild places, while on Thursday's, Iowa historians will join Charity Nebbe to talk about Iowa history. During the live broadcast of Talk of Iowa from 10 - 11 a.m. CT on Tuesdays and Thursdays, listeners of all ages are encouraged to call in and ask questions and share their observations.  
Iowa Wild  
The Iowa Wild has moved Crash's Kids Club online! Check out the Iowa Wild website for free kids' activities, including coloring pages, design your own jersey, and a digital school day workbook.  
Jester Park Nature Center 
Follow Jester Park Nature Center on social media for daily live educational nature activities. Recent presentations include educational talks about owls and live readings of nature books. 
Living History Farms  
Living History Farms has several activities on the LHF Kids section of their website, including recipes, crafts, coloring sheets, and more. Perfect for those now unexpectedly homeschooling, LHF also offers a resource designed for teachers called Learning Fields, which includes lesson plans, vocabulary, videos and information about crops, livestock, farm power and people.     
Noce Jazz 
Noce will again host a virtual jazz show this weekend from Facebook Live - follow Noce on social media for show updates.  
Science Center of Iowa 
Follow the Science Center of Iowa on Facebook for experiments you can conduct at home with materials you probably already have on hand.  
Smash Park 
Smash Park is offering virtual activities, including wellness yoga and pickleball clinics, via Facebook Live. Visit their page to check the virtual events schedule.    
Travel Iowa – Visit Virtually  
Explore Iowa from Home! There are plenty of ways to explore and discover new things from the comfort of your couch. From online museum tours to family-friendly educational materials to explore the outdoors, here are fun ways to visit Iowa virtually. 
West End Salvage 
West End Salvage is offering a virtual tour of their store – browse for home décor and furnishing inspiration from your kitchen table! 
YMCA 
Check out "At Home with the Y" for a multitude of virtual health and wellness resources, including workout classes, mindfulness and meditation guides, tips for managing stress and anxiety, and age group-specific resources from pre-k to adult.  
Bonus take-home activities!  
AR Workshop is offering DIY-To-Go kits – easy and fun custom crafts for all ages! 
Bozz Prints is offering free color pages for kids. Share your masterpiece online!  
Pinot's Palette Des Moines is offering grab-and-go paint kits for kids and adults.  
Crème Cupcake is offering DIY cupcake kits with 12 cupcakes and everything needed to decorate your own edible creations.