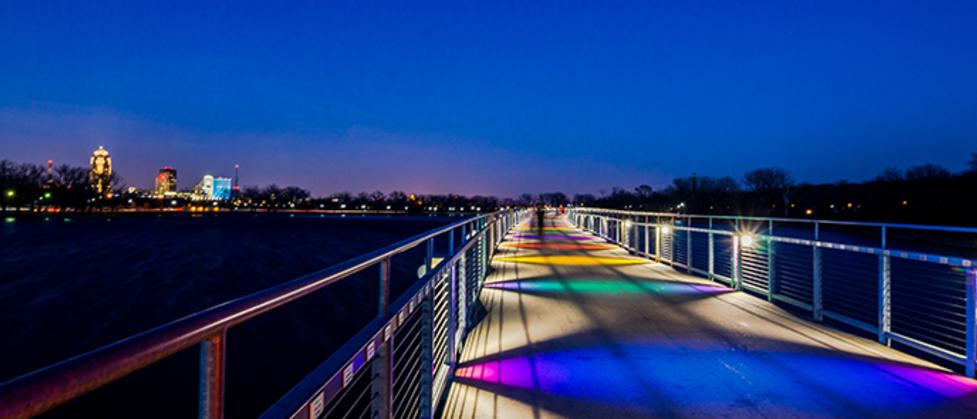 You don't have to be 21 or older to have a fun-filled weekend in Greater Des Moines. Trust me, I know how difficult is it to be a part of the under 21 club when you are 18, 19 or 20. It seems as if everyone is enjoying drinks at hotspots on Court Avenue or in the East Village, but do not let your age get you down. I have lived in Greater Des Moines for 21 years now, but the first twenty were just as fun! So as someone who gets it— who understands the struggle of being a young adult but not a young adult— I want to share with you my list of seven fun things to do when you are under 21 in Greater Des Moines: 


1. Check out the Des Moines Farmers' Market Downtown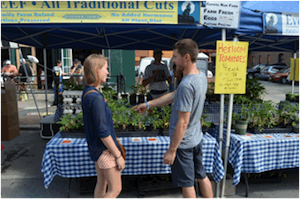 The same streets that are alive Friday night are just as bustling Saturday mornings as residents from all over attend the Des Moines Farmers' Market. As far as I am aware, the Farmers' Market is the only place in Greater Des Moines where one can sink their teeth into a fresh-from-the-garden strawberry one minute and then into an authentic eggroll the next. Not to mention, a lot of the vendors have samples that anyone can try at no cost! From flavored oatmeal to a bison beef-stick, the Farmers' Market is an awesome place to find a new favorite food. I could spend an hour talking about the fresh flowers or all the neat jewelry vendors as well, but I am going to challenge you to find out these hidden gems for yourself!


2. Go paddleboarding at Gray's Lake
"You can do that?!" was the first thing I said when a friend told me that she went paddleboarding at Gray's Lake one weekend. The answer is yes, yes you can! For just $5 you can rent a paddleboard from the concessions/rental stand and paddle your way around the lake for half an hour. And if keeping your balance on top of a moving board resting on water isn't your strong suit, ditch the board for a canoe, kayak, sailboat or pedal boat. Long story short, you don't have to spend a ton of money or hours traveling up north or to one of our country's coasts to enjoy time on the water. Try out paddleboarding today (and then send me a picture when you fall off into the lake J).


3. Go golfing at Toad Valley Golf Course with your Catch Des Moines discount 
Toad Valley Golf Course in Pleasant Hill is offering 2-for-1 greens fees with a paid cart every Monday through Thursday. Catch a break on the greens and practice your swing.


4. Watch a movie on the big screen at the Blank IMAX Dome Theater 
Ladies and gentleman, if you really want to make an impression on your next date, don't just take her or him to the run-of-the-mill movie theater. Instead, check out the Science Center of Iowa's Blank IMAX Dome Theater where you don't just watch a movie, you feel like you are a part of it. With seats positioned at a 35 degree angle so that you can see every inch of the six-story-tall screen, you and your guest are in for a movie experience unlike any other.  While Hollywood blockbusters grace the screen from time to time, generally a lot of incredibly interesting documentary films are played. I can't make any promises, but after watching a documentary about space, exotic animals or even NASCAR, your date might just mistake you for being cultured. Click here to find out what is playing!


5. Stop in at one of the Animal Rescue League of Iowa locations and play with a new four-legged friend. 
Whenever my friends and I have a free afternoon we head over to the ARL and ask the front desk people if we can play with the cats or dogs that are currently up for adoption. Nine times out of ten we have been given the OK and have gone on to spend two hours playing fetch with a lovable pup or cuddling a soft cat. Shelter animals have a lot of love to give and very few people to give it to, making them excellent company on a weekend afternoon.


6. Enjoy Downtown with late-night eats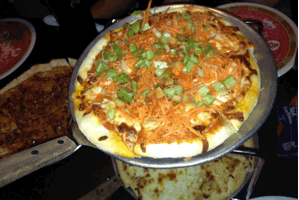 Just because you are not 21 doesn't mean you can't enjoy a night out downtown. Stay up late for specials at favorites like Malo and Fong's Pizza. Malo serves tasty appetizers and even tastier tacos until 2 a.m. on Friday and Saturday nights with some tacos and appetizers as inexpensive as $3! Fong's Pizza is another great late-night haunt. Their signature pizzas are served by the slice from 10 p.m. to 3 a.m. Friday and Saturday. You don't have to be of age to enjoy Nuevo Latino and Italian delicacies at these fun restaurants.


7. Go bowling at Plaza Lanes or Bass Pro Shops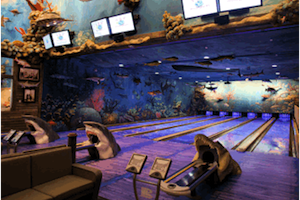 Bowling is one of those activities where it is fun to do whether you are good or bad! At Plaza Lanes you can expect bumping music, funky shoes and special lighting. All of these attributes make for a fun atmosphere where even unskilled bowlers like myself can have a fun time. Plaza Lanes is open until 2 a.m. Friday through Sunday, making it another place for night owls to check out. If you live on the Eastern half of Greater Des Moines, hit up Bass Pro Shops in Altoona to find another swanky bowling alley. Bass Pro Shops' Uncle Buck's Fish Bowl and Grill has cosmic bowling every Friday and Saturday night until Midnight. The cost is only $15 for three hours of bowling and shoes. Another reason to check out cosmic bowling at Bass Pro Shops is its underwater theme. Balls are returned to bowlers from the mouths of sharks, fish swim along the ceiling, and you can leave saying that you spent your evening tearing up the lanes in a coral reef. 


Need more ideas? The community calendar has hundreds of events that are going on at any point in time. Do you want to know who is playing at the Simon Estes Riverfront Amphitheater next? (Hint: It's Ingrid Michaelson this coming Sunday, August 10!) Or when the next soccer, football, basketball, or hockey game is going on? catchdesmoines.com is the place to go.