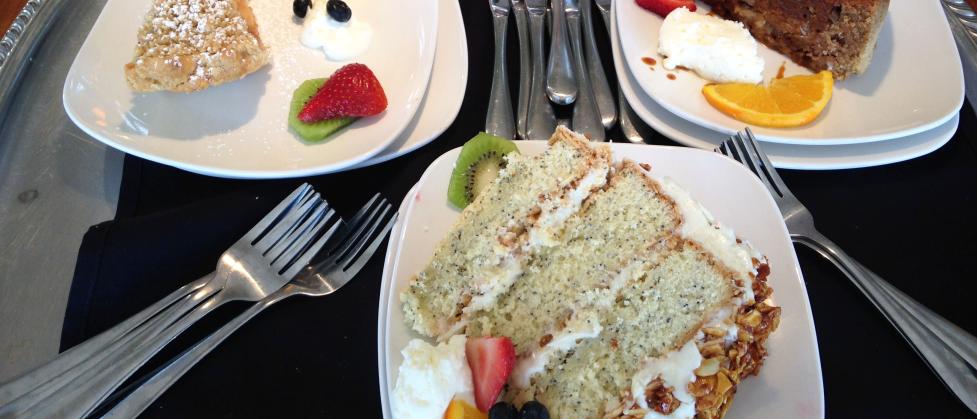 On a recent sunny Friday afternoon, I decided to enjoy lunch at Trellis at the Greater Des Moines Botanical Garden.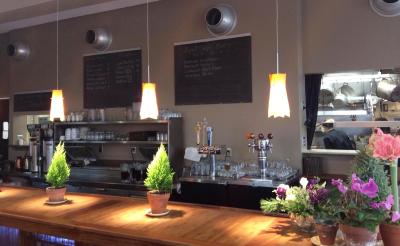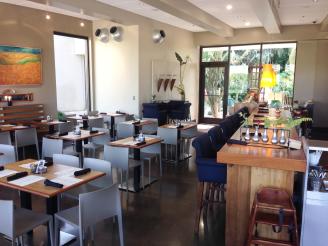 When I entered the restaurant, it was bustling with customers so I was offered a high top table or a banquette table, both set for two, but I was solo so I asked if I could sit at the one available spot at the bar. Serendipity!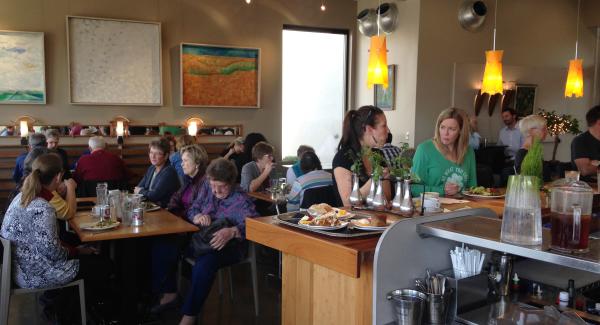 My seat mates, Barb and Kevin, were visiting Des Moines for a sad occasion but making the most of their stay.  When they were in All Spice in the Historic East Village, they inquired about a lunch location and the staff recommended Trellis.
We started polite conversation over our lunch and that segued into my working for the Greater Des Moines Convention and Visitors Bureau. Next thing you know, I am taking photos of their lunch choices and laughing ensued as I tried to arrange their lunch selections in the most flattering lighting.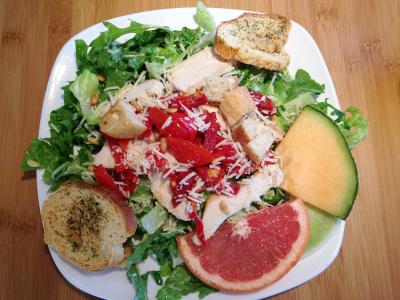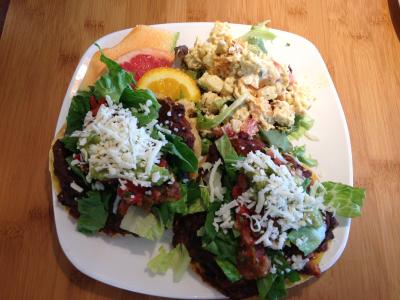 Arugula Chicken Caesar (left)
Classic salad with grilled chicken breast, arugula, romaine, sun dried tomatoes, parmesan and pine nuts
Black Bean Yam Tostadas (right)
Crisp corn tortilla, cheddar, refritos, yams, homemade salsa, guacamole and queso fresco
Barb from Palm Springs, CA and Ken from Minneapolis had not been to Des Moines in years. They were amazed by the city development and growth.  Ken commented that he didn't even recognize Des Moines from his last visit 20+ years ago. It was an ideal opportunity for me to sing the praises of Greater Des Moines and offer visitor options as they continued to explore the city. 
Then we contemplated dessert.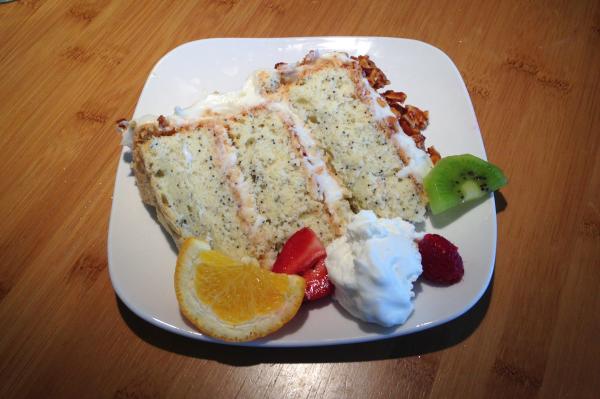 Alas, I had to return to the office while Ken and Barb had some exploring to do. Not only was the meal delicious and the company delightful but I was able to quickly peruse the gift shop on my way out. If you know me, you know it's all about the shopping!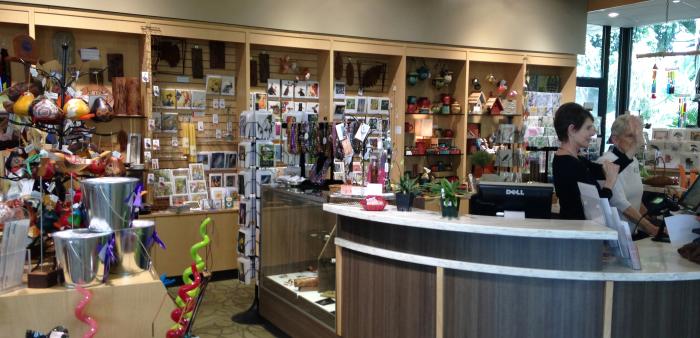 So consider treating yourself to lunch at Trellis sometime soon. You might even make some new acquaintances!
-- MAM

Trellis, a café by Lisa LaValle, opened in December 2013. Serving a locally sourced, plant-inspired menu, Trellis serves lunch Tuesday-Sunday from 11 a.m. - 2 p.m. Closed on Mondays. Reservations can be made for groups of 5 or more by contacting the direct phone number at (515) 323-6288. To view the menu, please click the link below. The menu changes monthly.