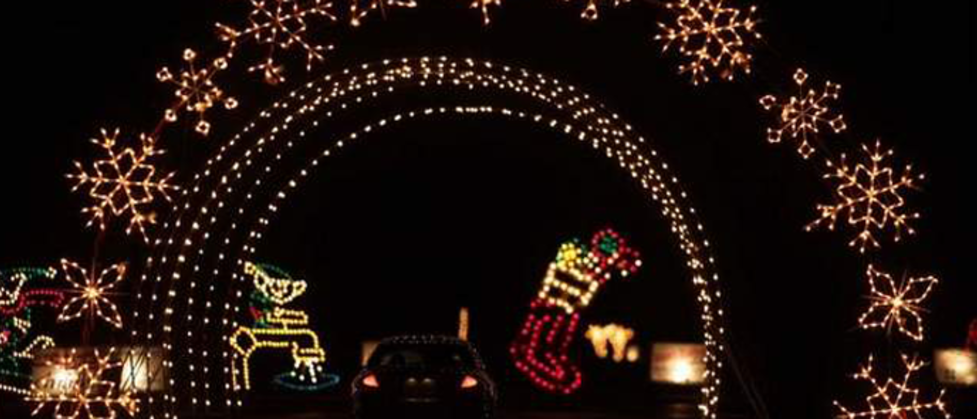 It's the holidays! And that means traditions. Family. Bing Crosby. Eggnog. And lights. Lots and lots of twinkling LIGHTS! Which brings me to one of the best traditions in the metro: Jolly Holiday Lights is a drive-through lights display in Water Works Park. Last weekend, my husband and I cranked up Jingle Bell Rock on the radio and drove through the 3.5-mile route. Note: the additional $5 for the 3D glasses were totally worth it!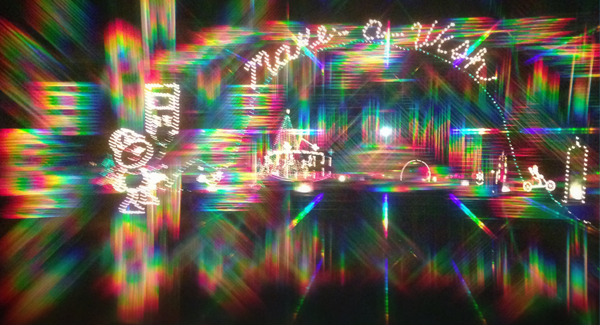 It's a spectacle of sparkle with 100% of your ten dollar admission going directly back to Make-A-Wish. Bringing cheer to lots of kids fighting life-threatening diseases. This tradition is personal and close to my heart. My brother-in law had his wish granted several years ago. And most recently my friend Brenda and her family were able to experience the magic of Andrea's wish. There were a lot of firsts for this family. First family trip together. First airplane ride for Andrea. First horseback ride. First park rides. Petting and feeding dolphins and stingrays. Getting soaked by Shamu and friends. Eating ice cream for breakfast. The list goes on and on and you can see it in their smiles. This was the trip of a lifetime and I could think of no other family who deserved it more.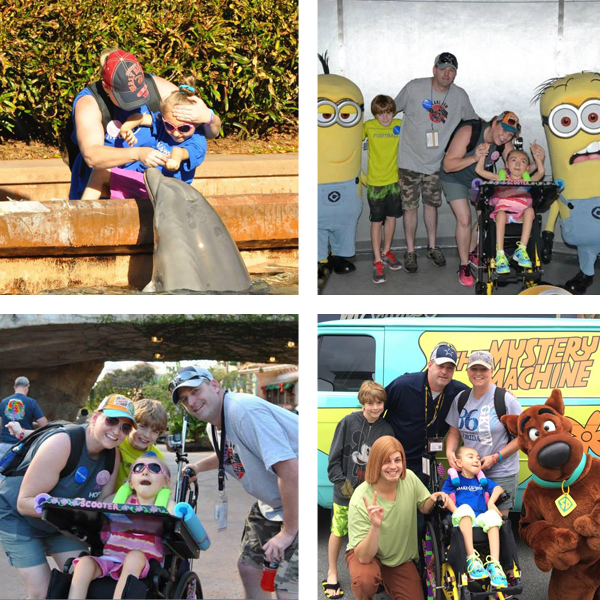 So as I neared the end of the route, I couldn't help but reflect on the fact that I was able to be a small part of a wish for a future family. Jolly Holiday lights is more than festive entertainment. It's a celebration of the giving season. So hop in your vehicles (or on your bikes) and catch the lights this weekend. I promise it will be the best ten dollars you'll spend in the Metro.
--LS
JOLLY HOLIDAY LIGHTS
Now - January 1, 2015
Water Works Park (2201 George Flagg Parkway, Des Moines)
5:30 - 10 p.m.
(Santa's Wish Shop open until 9 p.m. Sunday through Thursday. Get your picture taken with Santa, enjoy a cookie, hot cocoa and some holiday shopping.)
Admission Prices:
$10 per car
$20 per limo/minibus
$45 per chartered bus
Tickets can be purchased at Greater Des Moines Hy-Vee stores, Casey's or Dahl's stores. However, advance tickets are not necessary. You may pay at the gate.