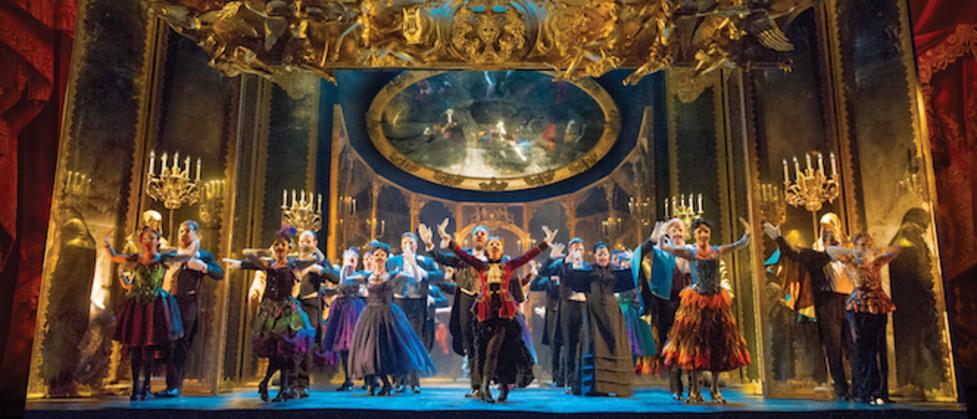 I chatted with Cindy Hughes Anliker, Communications Manager at Des Moines Performing Arts, to discover more about the Broadway shows in our city. The who. The how. And the perks of our very own performing arts scene. Catch the convo below!
How does Des Moines Performing Arts bring touring Broadway productions to Iowa?
There are a lot of details involved in bringing a Broadway show to Iowa, but I think it boils down to three key things:
Excellent relationships – Our President and CEO Jeff Chelesvig has worked very hard at staying closely connected to our industry. He goes to New York City about once a month, where he meets with Broadway's key players and previews productions. Jeff also serves on the Board of Governors and Executive Committee for The Broadway League, the national trade association for the commercial theater industry and one of two organizations that presents the Tony Awards®.
Show investments – Des Moines Performing Arts is part of the Independent Presenters Network (IPN), a group of theater venues that invest in Broadway productions. Often times, our investments in shows like 2012 Tony Award winners KINKY BOOTS (Best Musical) and PIPPIN (Best Revival of a Musical) gives us a leg up on getting shows on their first national tours because we invested in them when they were just starting out on Broadway.
Appreciative audiences and strong subscription base – Touring Broadway productions love coming to the Des Moines Civic Center because our audiences are the best – they are smart, responsive and appreciative! We have a strong subscription base of 10,000+ for the Willis Broadway Series, which is very attractive to Broadway producers. It's also enticing for them that the Civic Center is a state-of-the-art theater that holds more than 2,700 seats (the largest Broadway theater seats about 1,900).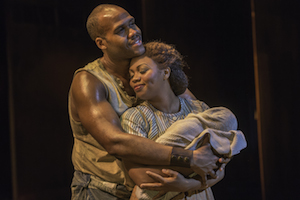 Is there a difference between a national touring cast and the Broadway cast?
A lot of times, national touring cast members have performed in the production on Broadway – as another character, as an understudy or in the actual role they play in the touring production. For example, Sumayya Ali, who plays Clara in THE GERSWHINS' PORGY AND BESS (coming to the Civic Center April 1-6), was both Bess and Clara's understudy while the show was on Broadway. Regardless, cast members have impressive careers in theater, television, movies and other mediums. 
What's the perk of seeing a Broadway show in Des Moines compared to bigger cities like New York or Chicago?
Convenience! You can get a taste of Broadway by driving just a few minutes or a few hours from your home. Plus, Des Moines has so much to offer! We have wonderful restaurants, quality hotels, great shopping options and friendly residents. So many of our guests make an evening or weekend out of coming to a show, which is fantastic for our community. Although it's wonderful to catch a show on Broadway or in a big city, our guests tell us they love the cost effectiveness of seeing a Broadway show in Des Moines.
What kind of economic impact does Des Moines Performing Arts have on our community?
The economic impact is impressive! The Willis Broadway Series alone brings in about $30 million annually to the local economy. This number comes from a formula developed by The Broadway League, which calculates that every dollar of touring Broadway ticket revenue creates a national average of three and a half dollars of local economic impact. Area restaurants, hotels and retailers often tell us they have some of their best weeks of business because of the shows we bring in. 
What are some other fun facts you'd like visitors to know about?
On average, it takes about 18 hours for a touring Broadway production to get ready for a weeklong run at the Civic Center. For bigger shows like WICKED or THE PHANTOM OF THE OPERA, it takes more time, usually about 30 hours.
Jeff Chelesvig is the only Tony Award voter in Iowa.
During our 2012-2013 fiscal year, 307,033 people came to the Civic Center, Temple Theater or Stoner Theater. We operate all three, as well as Cowles Commons, currently under renovation.
The big announcement for the 2014-2015 season is April 15. How can people find out about the new line-up?
People can catch the new line-up after our announcement on April 15 at DesMoinesPerformingArts.org, Facebook and Twitter. 
-- LS
Phantom of the Opera photo by Alastair Muir.