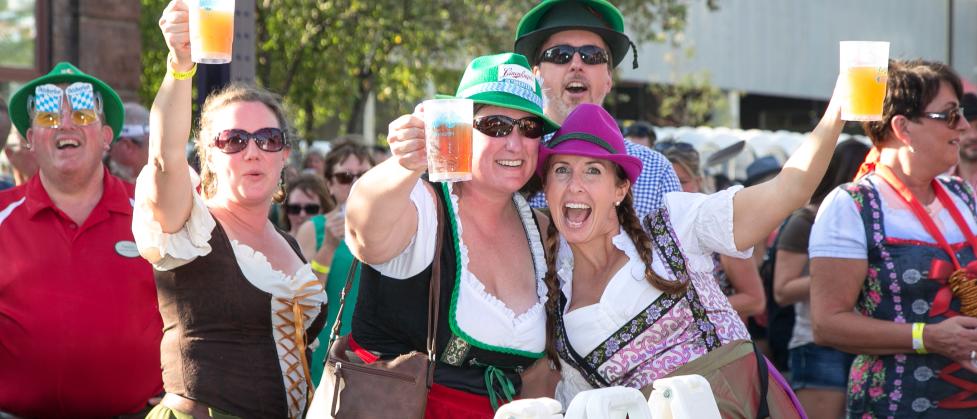 Des Moines Oktoberfest is back for the sixteenth year as downtown's original Oktoberfest celebration. This year the two-day party returns on September 27 and 28 from 3 p.m. to 1 a.m. Take your free pint glass (given at admission) and join in the commencement of the festival by witnessing the tapping of the Golden Keg at 3 p.m. on Friday. Free beer will be given to all in attendance (while supplies last) for a giant group toast. Then, continue the party by experiencing polka bands, authentic German food, tented beer villages, polka dancing lessons, silent discos, live entertainment, contests, hair braiding, German carnival games, and so much more!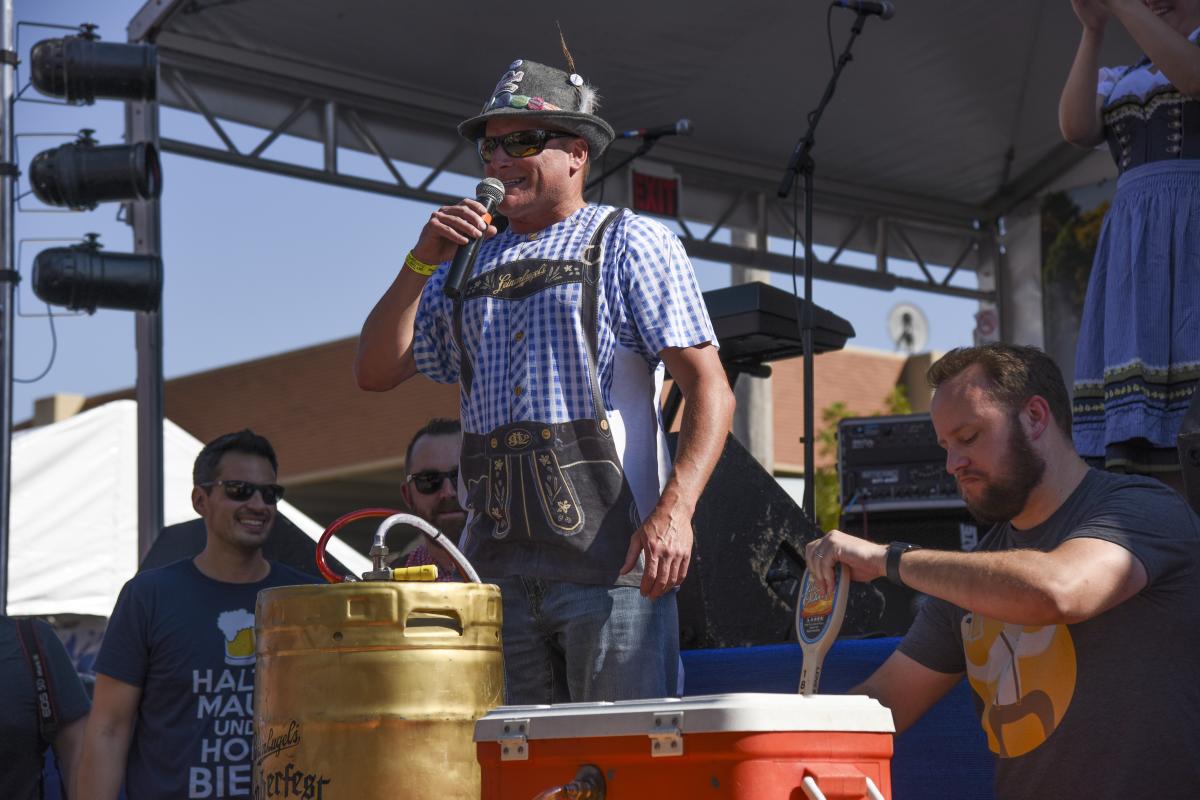 Entertainment
There will be three stages: 
Leinenkugel's Main Stage: polka acts and Pianopalooza
Acoustic Sidewalk Stage: opens at 5:30 p.m. in front of the Science Center of Iowa
Silent Disco DSM Stage: opens at 8 p.m. on the Science Center's festival plaza. Guests will have wireless headphones and listen to 12 DJs live mixing in a battle for their attention.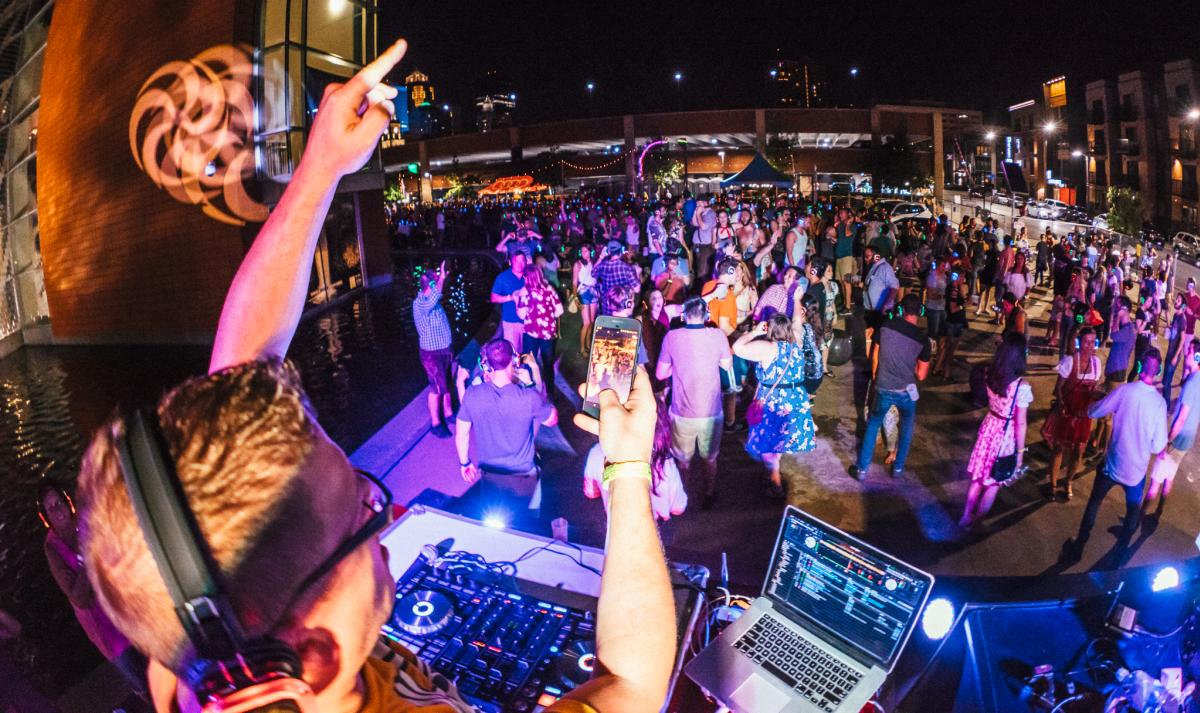 Schedule
Friday
3 p.m.: Tapping of the Golden Keg
3 p.m.: Malek's Fishermen Band
5:30 p.m.: Acoustic Sidewalk Stage begins
5 p.m.: Jager and the Polkameisters
7:15 p.m.: Amana Colony Folksingers
8 p.m.: Silent Disco DSM begins on the Party Plaza
9 p.m.: Bier Maiden Contest (Costumes required.)
10 p.m.: Polka Pianopalooza
Saturday
3 p.m.: Barefoot Becky and the Ivanhoe Dutchmen
3 p.m.: Polka Lessons from the Polka Club of Iowa
5 p.m.: Charity Stein Holding Competition
5:30 p.m.: Acoustic Sidewalk Stage begins
6 p.m.: Jim Kucera Band
7:45 p.m.: Bill Koncar Band
8 p.m.: Silent Disco DSM begins on the Party Plaza
9:30 p.m.: Stein Holding Competition (men & women)
10 p.m.: Polka Police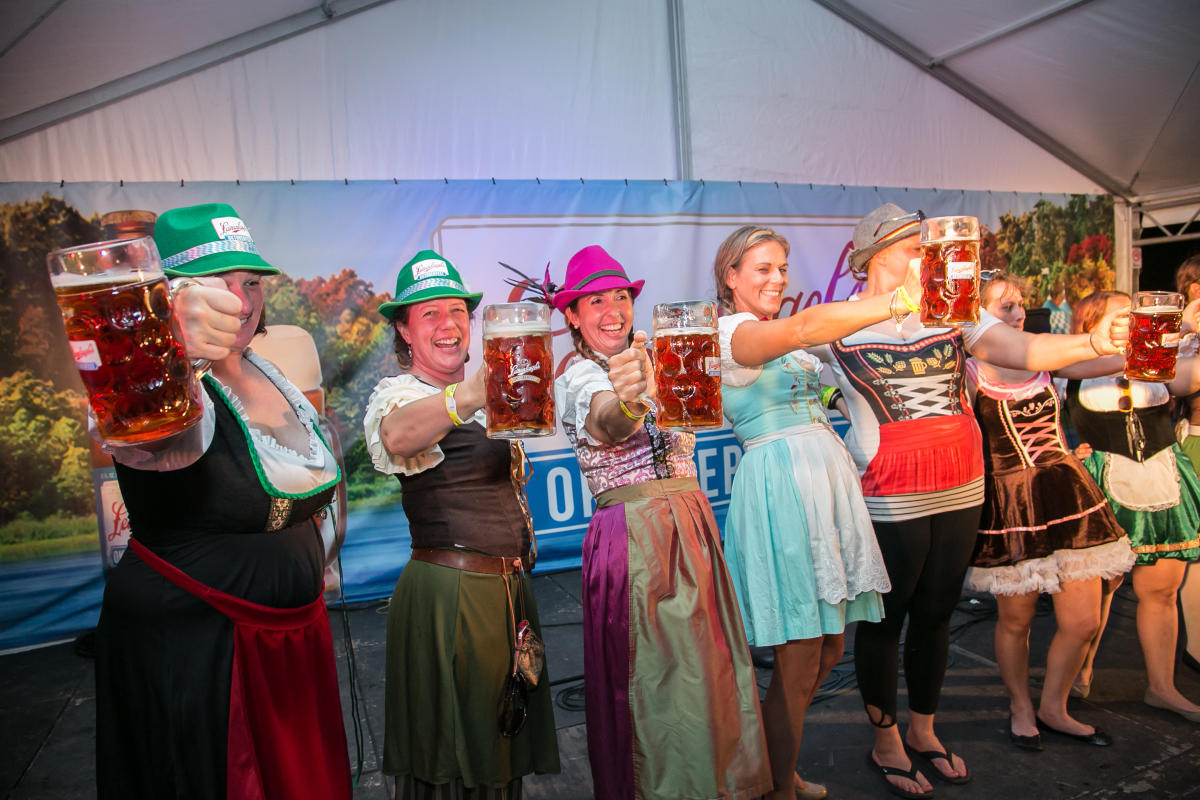 Tickets
At the gates, tickets will be $10. 
Fee-free tickets are available at metro area Hy-Vee customer service counters. 
Buy tickets online HERE. 
Attendees who keep their wristbands and bring their pint glass back on Saturday will receive entry for $5. 
Gates are located at 4th Street and Court Avenue, 3rd Street and Market Street, and South-end of 4th Street and Market Street.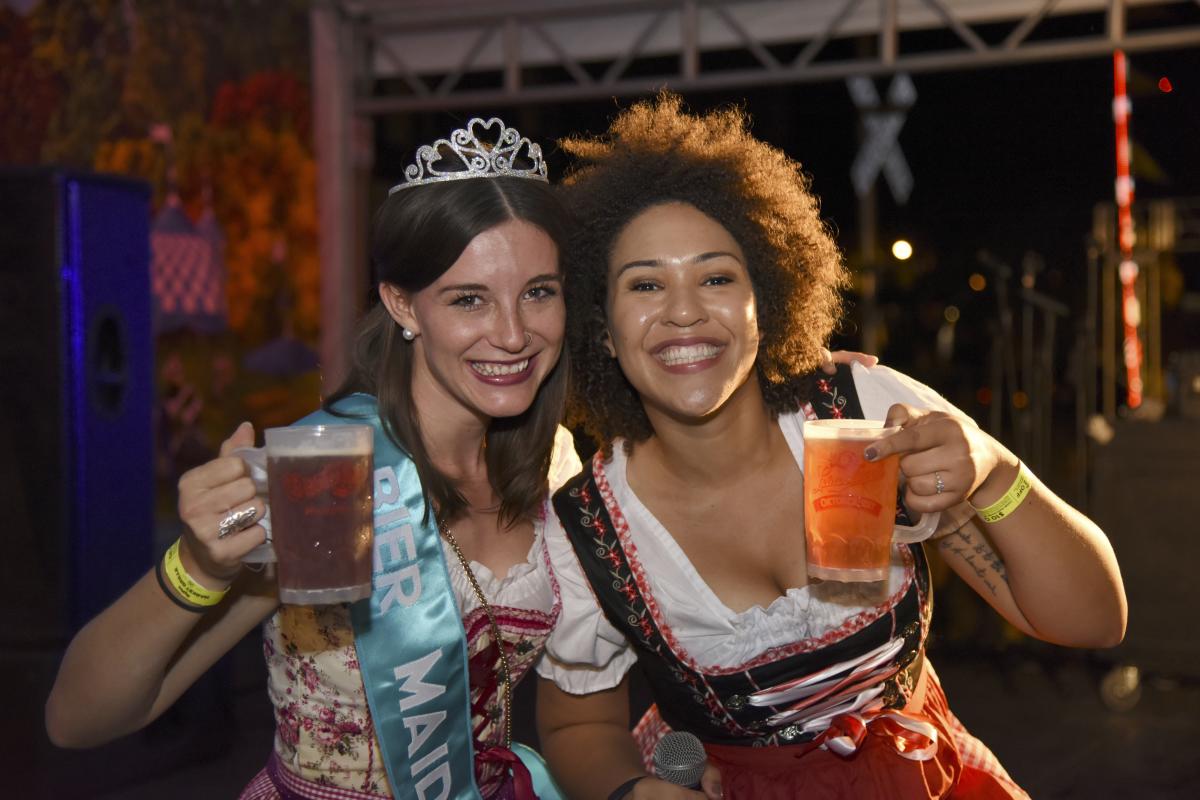 Find a full FAQ list HERE. Follow Des Moines' Oktoberfest on Facebook, Instagram and Twitter at @OktoberfestDSM or join the conversation using #ProstDSM