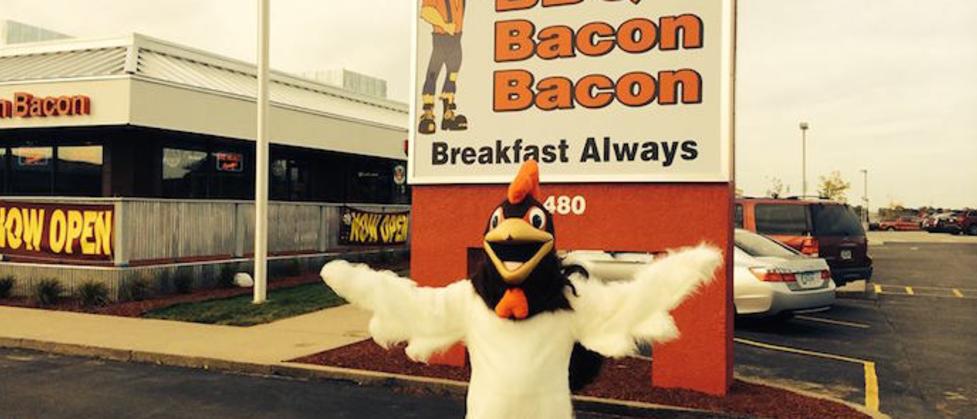 Do you love bacon? The correct answer is yes, yes you do. I, like many other Des Moines-ians, have found myself in a never ending quest for more delicious, melt-in-your-mouth tastes of the delicacy. ICYMI: I even covered my Bacon Fest experience back in February with this post, All Things Bacon.
Since then, I'm excited to share there's a new brag-worthy bacon stop in the city: Jethro's BBQ 'n Bacon Bacon (no, that is not a typo… it's really 2x the bacon) in West Des Moines. The fact this is the sixth Jethro's to open in Greater Des Moines shows our city has really embraced the slow smoked, home-style cuisine.
I got to experience the new Jethro's on opening night. The place was packed! There was a short wait, so my date and I ventured over to a nearby shopping area to browse while we waited for our table to open up.
When we landed a table, we ordered a few beers to sip on. The ambiance was similar to the other Jethro's locations, however the menu had its own unique flavor. My favorite part? This Jethro's is the only location to serve breakfast ALL. DAY. LONG. (Papa's Breakfast is my go-to.)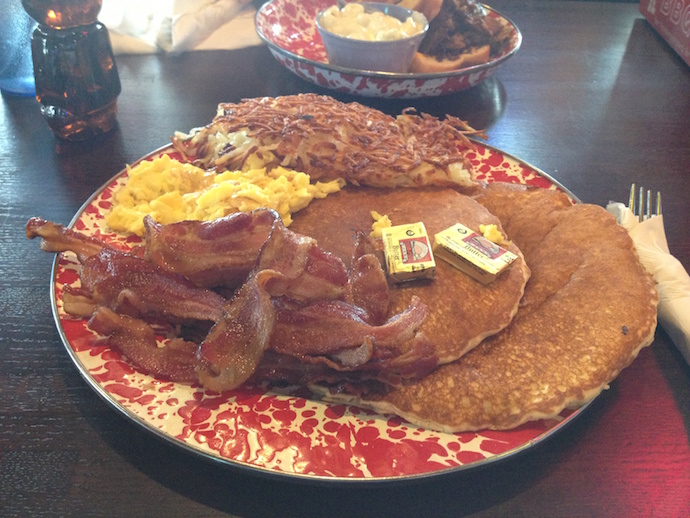 In true bacon-lover fashion, I had to get something loaded with bacon. When in Rome, right? I ordered the melt with, you guessed it, bacon. My date strayed from his usual brisket quesadilla and tried the brisket and bacon melt. We both opted for mac-n-cheese on the side.
After a few bites, I was seriously intimidated. There was a LOT of bacon.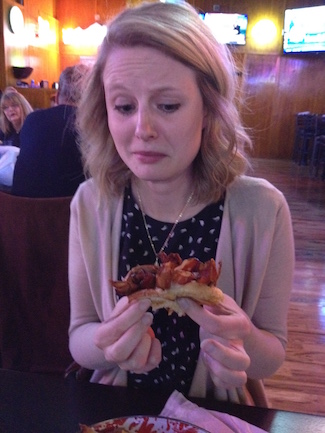 But I went for it, and it was delicious. After a while of munching, I even moved some of the bacon from my sandwich over to the mac-n-cheese. Yum!
All in all it was a great experience, and I've definitely found my all-time favorite Jethro's location in the Metro. You've got to get over there and try it!
Why?
Because, bacon.
1480 22nd Street, West Des Moines
(515) 868-0888
Open 7 a.m. – 10 p.m. M-Thu & Sun; 7 a.m. – 11 p.m. F & Sat
--KR