It's time for my taste buds and wallet to embark on a culinary vacation. An entire ten days dedicated to three course meals at a steal. You know that restaurant you've always wanted to try? Well August 14-23 is the week! And below I've offered a little guidance with my top 5 must-trys during the 2015 Des Moines Restaurant Week!
1. Le Jardin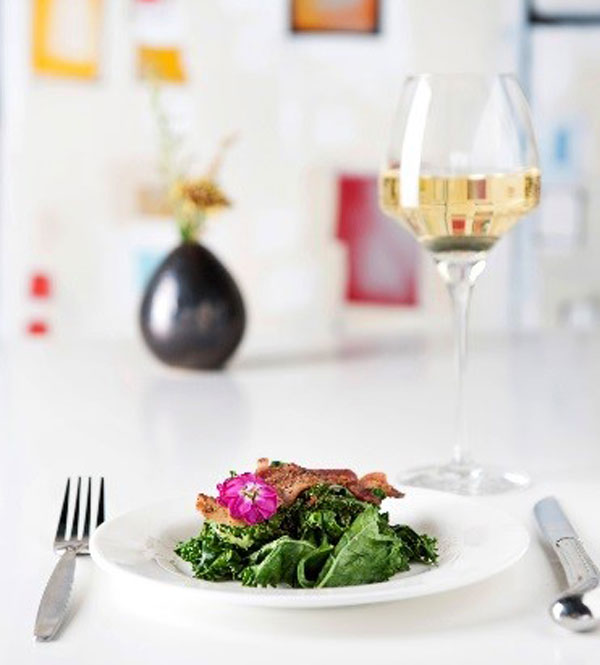 One of my favorite restaurants in the metro, hands down. This is a top recommendation because of the talent in the kitchen where everything is made from scratch. The level of respect for each ingredient does not go unnoticed.
My order:
Mesclun Salad - dried cherries, walnuts, crumbled goat cheese, truffle-balsamic vinaigrette
Shrimp & Sausage Spaetzle - zucchini, Graziano's Italian sausage, heirloom tomatoes, basil, smoked tomato cream
Mocha Pot de Crème - coffee infused chocolate custard, whipped cream, nutmeg
2. HoQ


If you're looking for a taste of Iowa, this is it. Over 90% of HoQ's ingredients come from local farmers around Greater Des Moines. Chef and owner, Suman Hoque, builds relationships with smaller farms and has an attention to detail that makes for standout dishes every time.
My order:
Burnt Carrots - Local carrots, organic green onions and Milton Creamery quark cheese
Vegetarian - Yellow split pea falafel, Basmati rice pilaf with tomatoes and lentil broth
Dessert of the day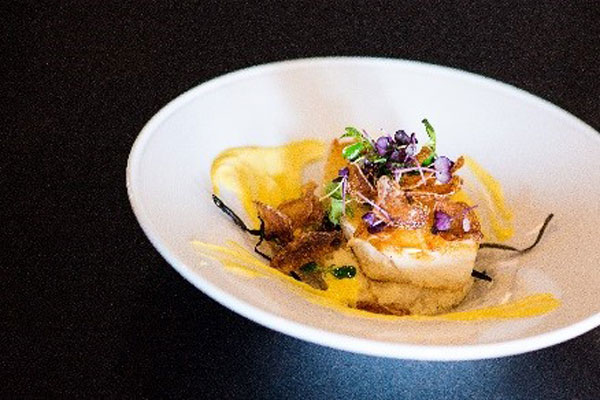 A hidden gem with 5-star quality food. Table 128 is an intimate dining experience with BIG flavors. Organic, local ingredients and superior service make this a memorable meal every time. (The homemade cookies at the hostess stand don't hurt either!)
My order:
Daily Soup - Devil's on Horseback - Berkwood Farms bacon, smoked almonds, peppadew peppers, cheese sauce
Cauliflower Steak - chive emulsion, brussel sprouts petals, market vegetables
Root Beer Float - bourbon caramel ice cream, Peace Tree root beer, hazelnut and ginger tuile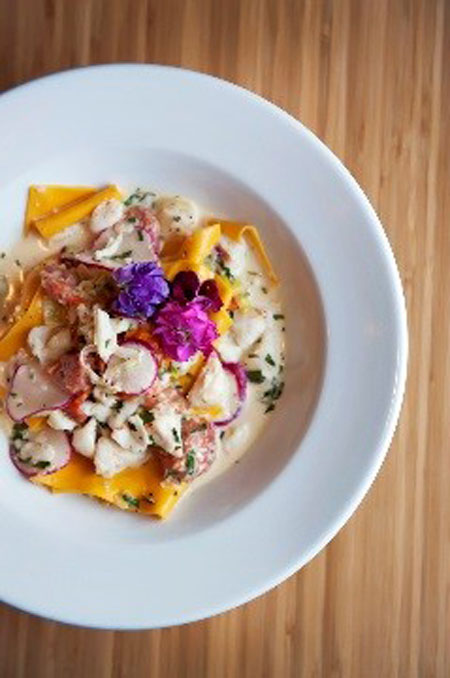 Pasta is a weakness of mine and if you want the best in the metro, you must dine here. This is a contemporary Italian restaurant that will make you want to hug your grandma. And a nod from the James Beard Foundation is certainly brag worthy.
My order:
Zupa - carrot bisque with chive crème fraîche
Cavatelli - handmade pasta tossed with marinara romano, graziano's italian sausage and fresh basil
Tiramisu - ladyfingers, espresso, mascarpone and kahlua cream with almond biscotti
5. Baru 66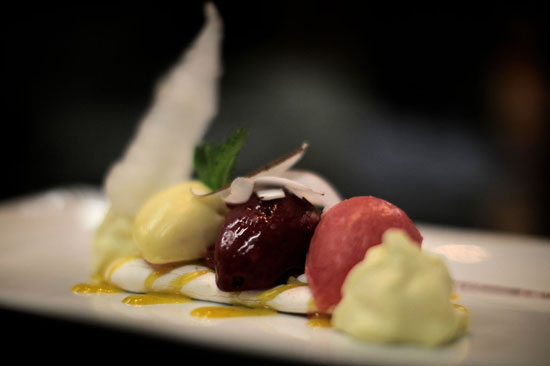 Some of the best dining experiences I've had were at Baru 66. Chef David Baruthio was raised and trained in France. His meticulous plating and sensational use of color and textures are worthy of their own art gallery. You eat with your eyes first!
My order:
Tomato-roasted red pepper bisque, basil, balsamic espuma, asiago crouton
House made seafood boudin, lobster-mussel saffron broth, spinach-potato succotash
Goat cheese-honey mousse with lavender poached apricot, walnuts
The full list of restaurants and menus can be found here. Taste your way through the city and experience a restaurant or dish you've never tried before. I promise your taste buds will thank you. And so will your wallet with these incredible three-course meals for a mere $25. Better block off the whole week!
Bon Appétit!

--LS