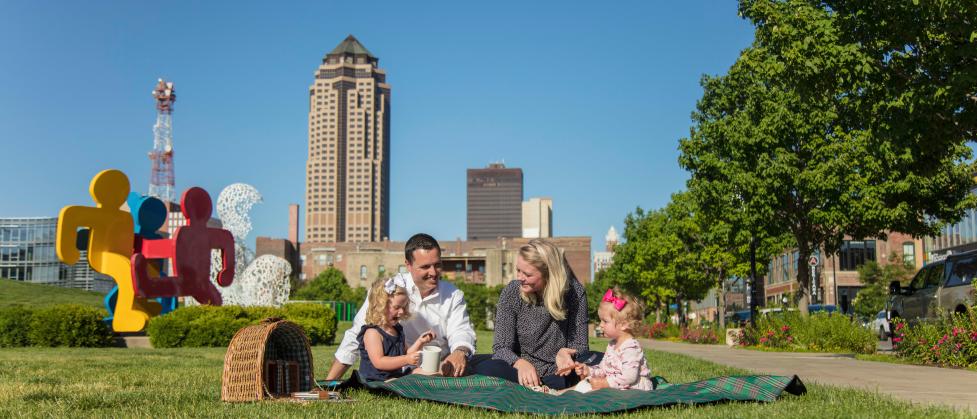 Greater Des Moines has endless ways to celebrate mom this year. One of our favorite ways involves breakfast and mimosas: brunch. Check out some of the places offering special ways to show mom love this Mother's Day!

HoQ 
Looking for a fresh farm to table Mother's Day brunch? HoQ is offering their special from 10 a.m. – 2 p.m., filled with plenty of delicious options. Treat mom to Bottomless Mimosas and Cheesecake-Stuffed French toast and she'll have the best Mother's Day yet.
Big Al's BBQ 
If mom is craving comfort food for brunch, Big Al's BBQ is the place to go. Featuring Hickory Smoked Prime Rib, Pit Ham, and all the fixins', Big Al's BBQ is sure to please the whole family. Available from 10 a.m. – 2 p.m. 
Opa 
When we heard about this Mother's Day brunch, we yelled "Opa!" A Greek and Italian fine dining restaurant, Opa is offering a buffet for this special day. All you can eat Creamy Steak de Burgo? Can't get any butter than that.  
Motley School Tavern 
The best brunch has a nice balance of both breakfast AND lunch and Motley School Tavern specializes in that. Craving Nashville Hot Chicken? They have it. Craving Pineapple Upside Down Pancakes? They have that too.  
Smash Park 
Want to get creative while sipping mimosas during brunch? Smash Park is offering a "Mommy & Me" painting class from 10 a.m. – noon for $50. You will create a matching painting with your mother/daughter, and brunch will be available as well. Mimosas and Mom? Sign us up.  
Gilroy's 
 A favorite among locals, Gilroy's is sure to please. Featuring Pancakes and Mac & Cheese and even brownies (for breakfast, oh yes!), Gilroy's even has a wonderful patio, perfect for a Sunday morning brunch. 
Fresko 
For a fresh farm to table concept on brunch, we recommend Fresko. Nothing sweeter than brunch with the family alongside some Strawberry Banana Crepes. We are drooling just thinking about them. Top it off with some bottomless mimosas, and mom will be set for a great day. 
Fleming's 
Does mom want to sleep in for her Mother's Day? Treat her to a celebratory dinner instead! Fleming's Steakhouse is offering a special three-course meal in honor of moms everywhere. You can spoil her with lobster and cheesecake, giving you the chance to win child (or spouse) of the year.  
Trostel's Greenbriar 
This lovely restaurant in Johnston has a menu specifically to celebrate mom. Featuring both brunch and house favorites, mom will have plenty of options to choose from. We recommend the Caramel French Toast because we all know dessert for breakfast is always sweet. The best part? Mom's mimosas are free for the day!