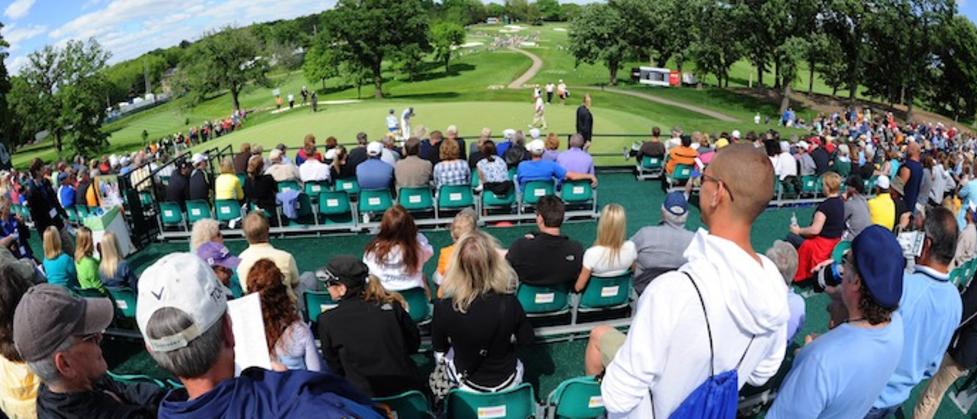 Are you a scratch golfer? I am. Every time I hit the ball, I scratch my head and wonder where it went. It's the challenge, the thrill of sinking a 15 foot putt, being outdoors and occasional sand in your golf shoes that makes this sport addictive.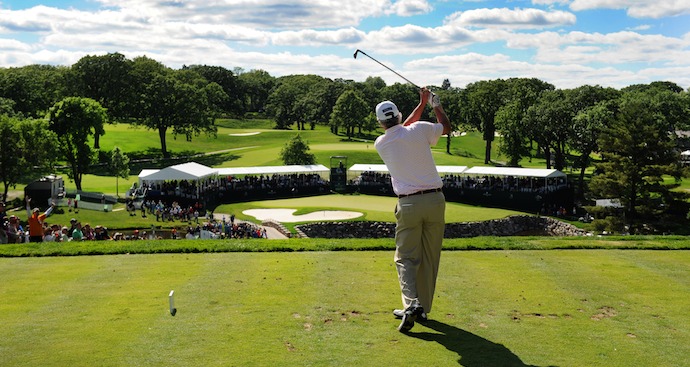 If you have the golf itch, I think you could use a little Principal Charity Classic in your life. Note: the Principal Charity Classic isn't your average golf tournament. It's the Champions tour filled with the legendary greats you grew up with. Jay Haas, Mark O'Meara, Hal Sutton and Tom Lehman just to name-drop a few. True celebrities in the golf world who will be in Des Moines competing for a sweet cash prize of $1.725 million. Thinking of attending the tourney, May 27 - June 1? You're going to want these fun facts to share with your gallery (see what I did there??):
The Principal Charity Classic and the Champions Tour replaced 42 bunkers with special sand trucked in from Ohio
The Golf Channel will broadcast LIVE on Saturday and Sunday (bring your "hi mom" sign!)
There are 75,000 square feet of temporary structures at Wakonda Club, the course host
It takes approximately 60 days to completely build the structures (skyboxes, tents, bleachers, etc.)
And approximately 15 days to tear it down
Over 1,280 volunteers will work the tournament from 25 different committees
Approximately 93,000+ man hours will be worked during the tournament week including the tournament staff, Wakonda staff, volunteers and vendors 
PCC donated a Champions Tour record, $1,032,500, for Des Moines-area charities that impact local kids (This may be my favorite fact. I love being a part of a generous community!)
Military and their families can attend the PCC for FREE. Bonus: you get access to the "Patriots' Outpost" on the 18th green. Snacks and drinks are included…now that's VIP!
If reading all this gets you excited for the Principal Charity Classic, then I have some good news. First 10 people to arrive at our office will receive 2 free grounds tickets! Starting right…..NOW.  See you soon and see you at Wakonda next weekend!  
--LS