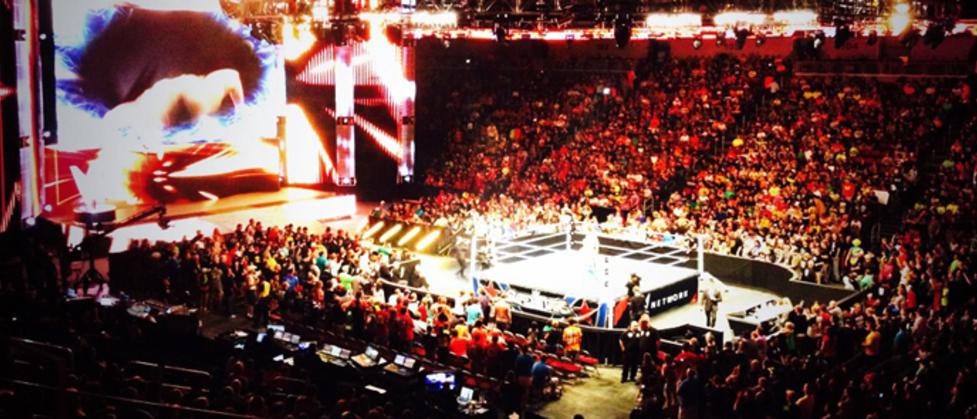 Every time I've seen Jeremy's brother, Josh, over the past six months he's reminded me WWE Raw is coming. To Des Moines. March 16. 6:30 p.m. Wells Fargo Arena. Can we go? Can we go?!
Josh is what I like to call a WWE super-duper fan. He knows all the wrestlers and their chants and has probably seen every show, episode and documentary ever made relating to WWE, WWF, WCW, nWo... the list goes on and on!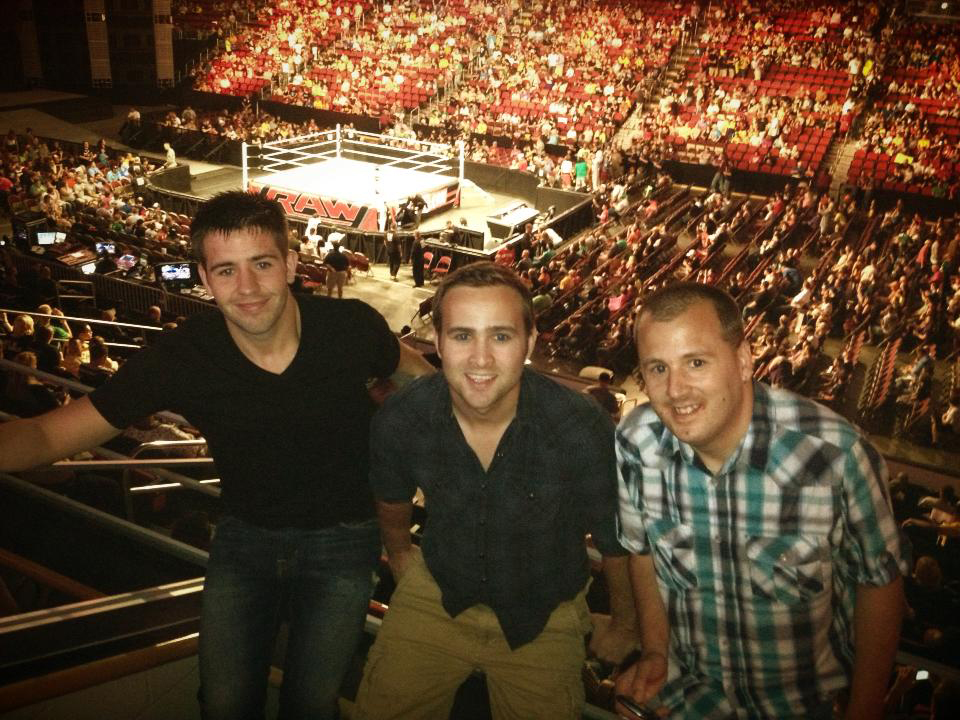 The first time Jeremy and I together took Josh to WWE at Wells Fargo Arena in Des Moines, I was shocked. This is a group of extremely passionate fans! There were thousands of kids decked out in WWE gear including championships belts, t-shirts and hats and sporting quirky poster board signs. I didn't expect WWE to be a family affair—but it truly is.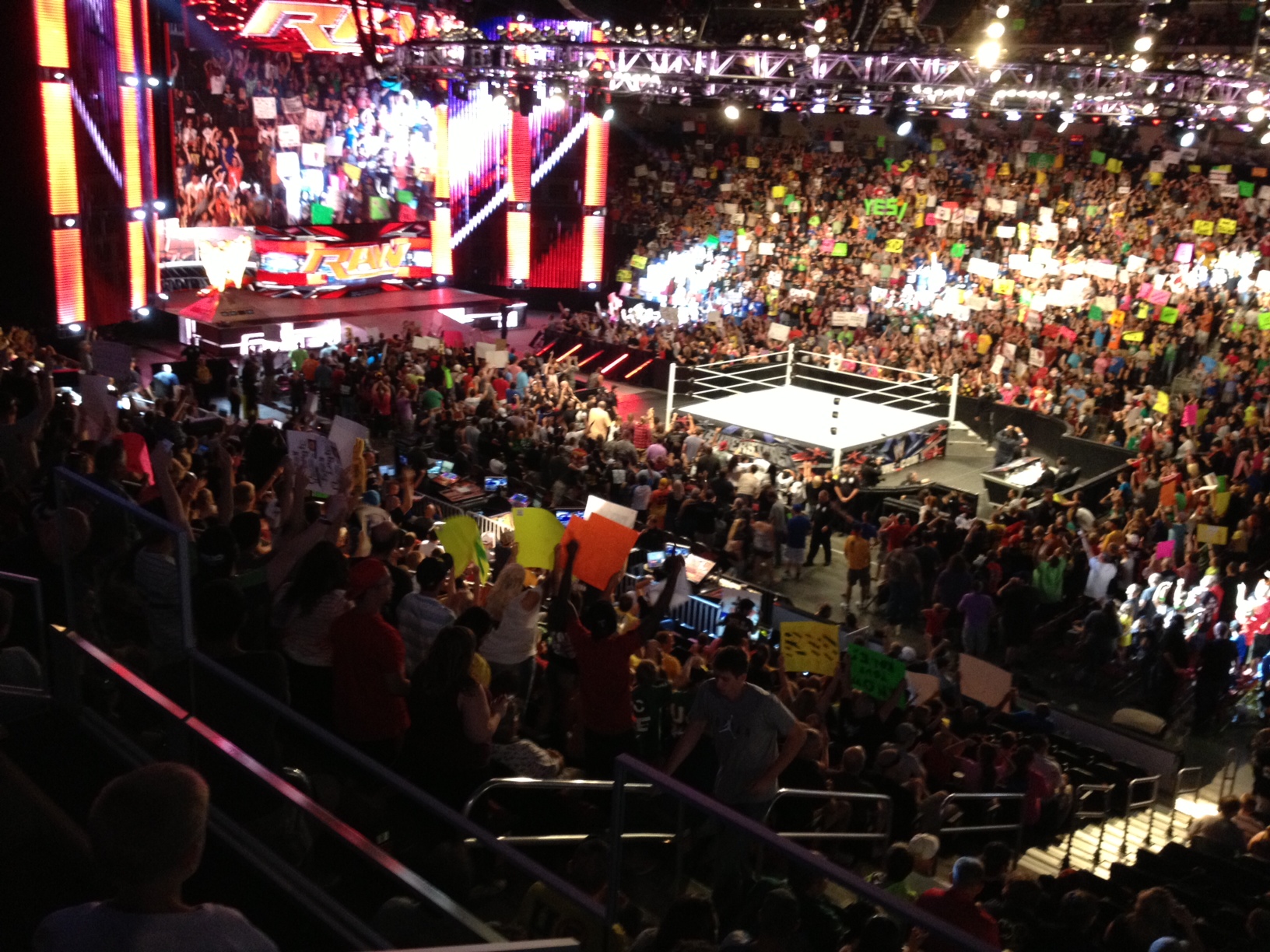 And dare I admit it... I had fun! In the words of The Miz, "Really?" Yes, really.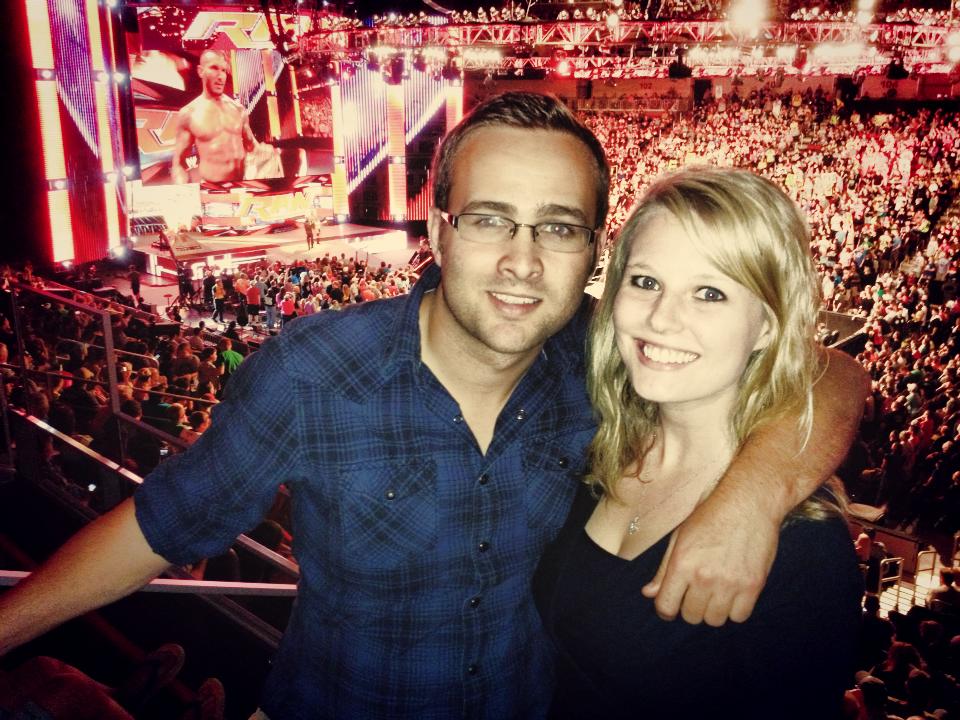 WWE wrestling is truly a culture. From the boos heard when Stephanie McMahon and Triple H use the phrase, "It's bad for business." To the sassy attitude from the Total Divas—most notably, the cat fights between the Bella sisters. To the American pride felt throughout the crowd during the never-ending USA chant. With tickets starting at a cheap $15, WWE wrestling is a fun, interactive, all-ages experience. 
So if you're in the stands on March 16, look around. You just might see me pointing to the sky and yelling, "Yes! Yes! Yes!" along with fan-favorite, Daniel Bryan.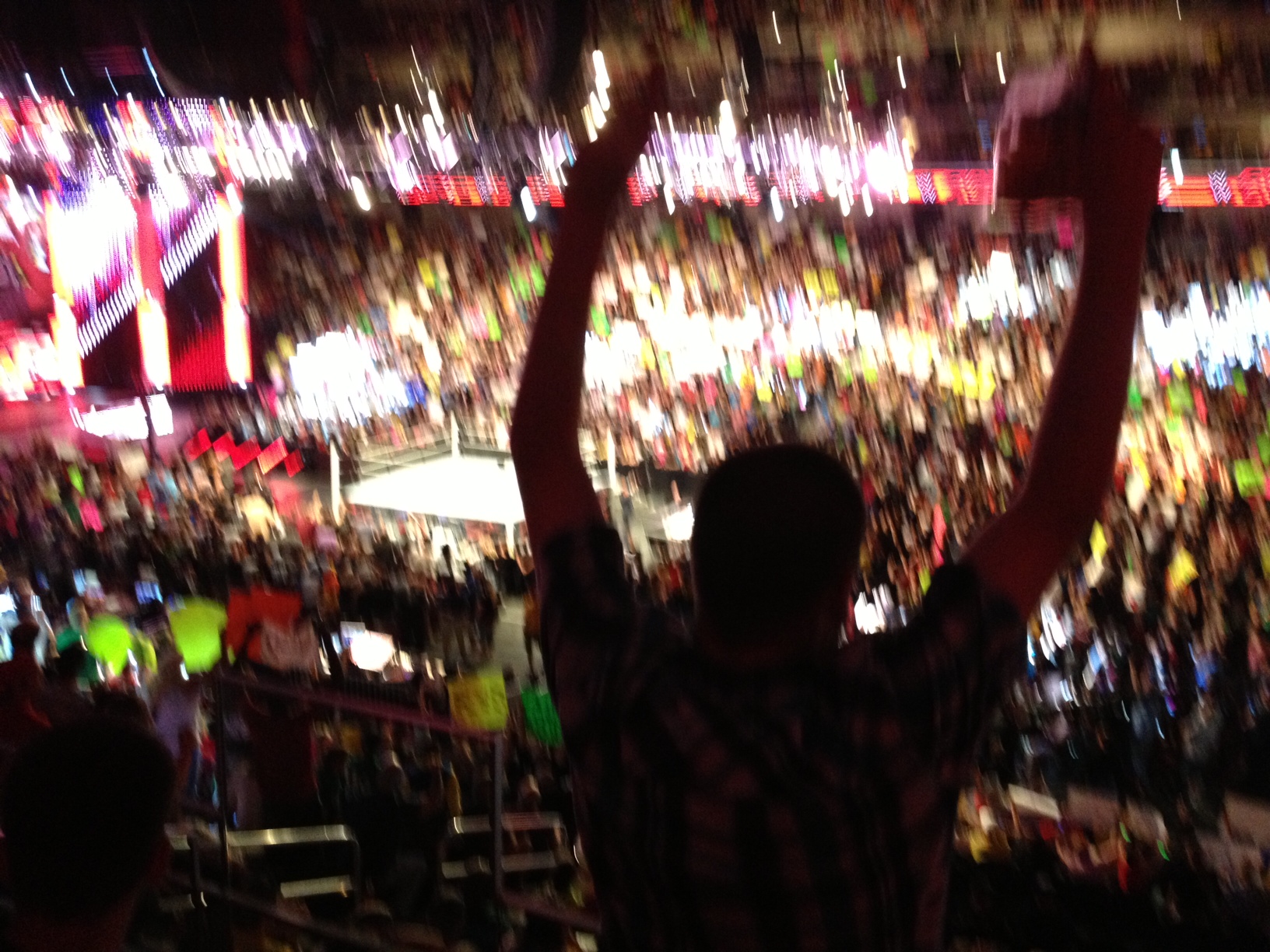 P.S. You can't see me, John Cena.
--KR