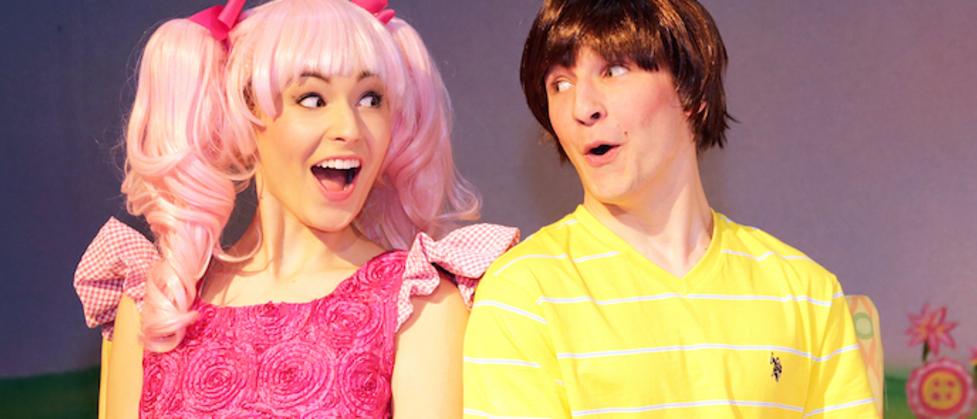 You may have seen our recently launched "Catch Des Moines Culture" initiative. This community has tons of great ways to experience the arts. I personally enjoy the outdoor, live music with a glass of wine experience…But here are a few more kid-friendly options to expose your kids to all things culture: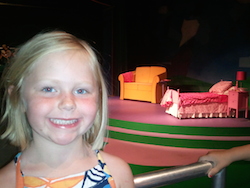 1. We LOVE the Des Moines Playhouse. Their Kate Goldman Children's Theater provides a very intimate feel and keeps the kids close to the action…and therefore increases the likelihood that we will make it through the entire show. The Playhouse is about to start a run of Pinkalicious, based on the book series by Elizabeth Kann and Victoria Kann. If you have a girl, I'm sure you have heard of this series. In this performance, Pinkalicious eats too many cupcakes and turns pink. I took my then four year old to this show when they last performed it in 2012. It was so much fun! Not only is the story cute, but the local actors do such a great job. We will definitely be going again.
There are plenty of show times to choose from, at times that cater to kids' schedules.  The performance lasts about an hour and a half, which includes an intermission—just enough time to buy a Thelma's Ice Cream Sandwich and hit the bathroom. The show runs April 25- May 18. Click here to learn more, and to see what other fun shows are in the works.
2. It's almost May, and that means farmers markets! While we are regulars to the downtown version, Thursday nights in Valley Junction offer a totally different entertainment experience. Starting May 1 there will be Music in the Junction and Farmers Market every Thursday evening until October. The timing is perfect for a weeknight. The Farmers Market runs 4-8p.m. and live music starts at 6p.m. We like to get there around 5:p.m., shop the 100 vendors before we lose the attention span of kids and then grab dinner from either one of the vendors or indulge in some Tavern pizza (YUM!) while we listen to some great live music! The bands change every week and the lineup this year looks really good! 
The City of West Des Moines is sponsoring Music in the Junction on May 15, so there will be extra stuff for the kids that night. Activities will include face painting, inflatables, a balloon artist and even a limited number of free bike helmets!
3. The Des Moines Social Club has moved to the old Des Moines Firehouse. This space is amazing and is such a perfect match for the DMSC. In case you aren't familiar with the Social Club, it is home to a variety of local artists and unique, thought provoking entertainment.  Not everything here is kid friendly. The Social Club fills a niche and is working on developing expanded programming to fit their new location. Starting in May they will offer a youth break dancing class, creative movement class for toddlers and a kids hip-hop class. There will also be a couple day-camps, which include a Young Artist Studio and two options for kids on the autism spectrum. They are also working on a fun program called Saturday Morning Cartoons. While still in the development stages, activities will vary each week and include cooking, yoga, painting and a toddler dance party. Find out more about these classes and other offerings here.
4. Some of the most kid friendly and affordable cultural opportunities come from within the community Parks and Recreation department, and library activities. There are art classes, music classes, dance classes and more. Typically these are offered in six week sessions at various times throughout the year. And because these are so affordable (around $25 for six weeks), you don't feel bad when your four year old becomes "that kid" in class and you stop going… click here for a link to all the metro cities. 
Culture can be anything from our attractions to what is right outside your doorstep. What is your favorite kid-friendly cultural activity? --TF