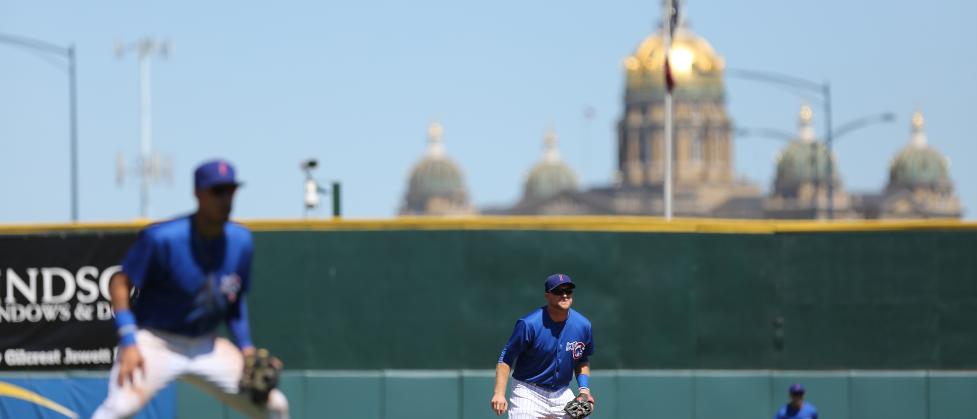 It's never too early to plan this year's road trips, and excursions to Greater Des Moines offer plenty of possibilities. Whether you're coming to sample regional cuisine, get a glimpse of American history or fill a weekend (or longer!) with outdoor activity, Des Moines and is great destination.
Here's a quick list of insider tips to make planning your road trips to Des Moines a breeze.
Des Moines Road Trip Dining Essentials
Part of the reason we all travel is to sample local and regional cuisine, right? Your road trip to Des Moines should definitely include excursions to local eateries. Here are just a few ideas to get you started.
Hungry for BBQ? Be sure to visit one of Smokey D's three locations for award-winning ribs, meats and sides. Savvy travelers also report great eats at Jethro's BBQ, with locations across the metro.

Enjoy a little kitsch with your burger? Swing down to Des Moines' Historic East Village to experience Zombie Burger + Drink Lab (you'll want to save time to shop and stroll the Village, too!)

If craft beer is your passion, make it a point to visit Exile Brewing Co. Take the tour, sip liquid magic in the beer hall and enjoy local favorites like cheese curds and braised pork shank in the dining hall.

For road trippers looking for the best steak in town, try Jesse's Embers on Ingersoll Ave has been serving up steaks and seafood in a classic steakhouse atmosphere since 1963.
Des Moines Outdoors-Road Trip Ideas
Hills, woodlands and waterways can all be found in Greater Des Moines and no road trip to the city should miss them. Here's a trio of suggestions, besides taking advantage of Des Moines' extensive trail system, for enjoying Des Moines outdoors: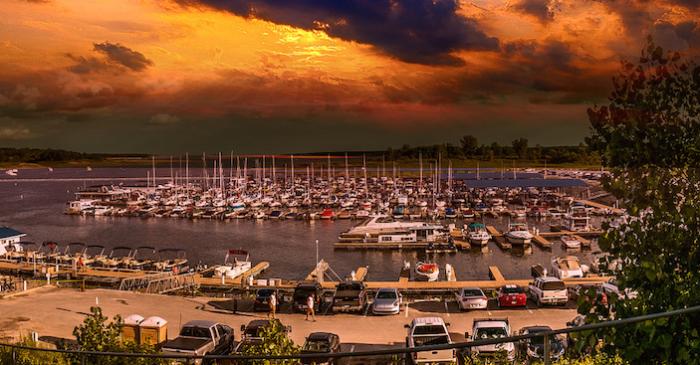 Saylorville Recreation Area (shown above) in Polk City (just north of Des Moines) offers visitors a 26,000-acre lake, full service marina, numerous campgrounds and excellent fishing and water sports opportunities.

Raccoon River Park in West Des Moines is a family-friendly outdoor venue complete with a fishing lake, nature trails and swimming beach. It's a fun place to take road-weary kiddos to burn off a little steam!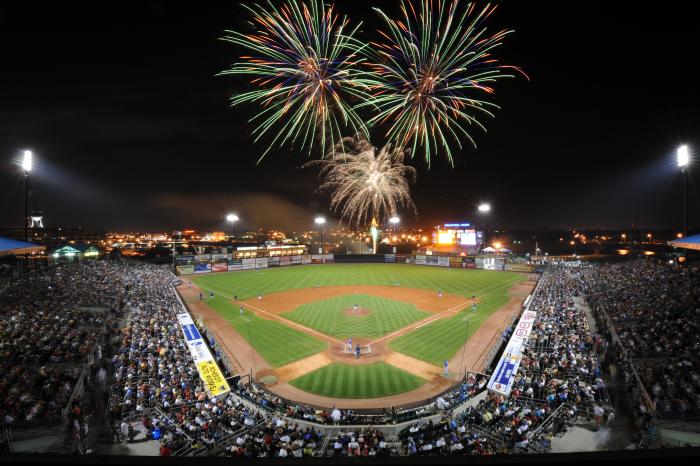 Bonus Tip for Spending Time Outdoors in Des Moines: Catch an Iowa Cubs game! The town's minor league team plays at Principal Park, providing visitors the chance to watch top-notch baseball action at an affordable price. Don't miss fireworks following every Friday night game.
Greater Des Moines Road Trip Back in Time
Greater Des Moines has a lot to offer history-minded road trippers. One of the best ways to experience it is at Living History Farms in Urbandale. Three farm sites plus the 1875 village of Walnut Hill give a glimpse into Iowa's farming traditions, from Native American farming practices in the 1700s to the horse-powered farms of the 1900s. Plan to spend a day on the self-guided tours and be sure to pack a picnic lunch to enjoy while you're there.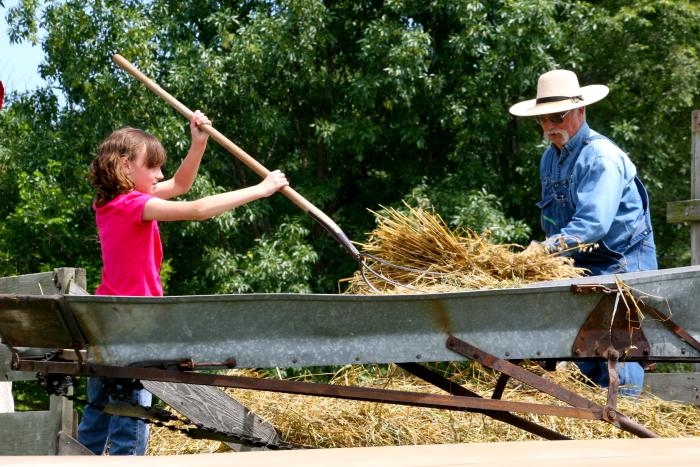 Another wonderful way to learn more about Central Iowa's history is with a visit to Terrace Hill, the official residence of the Governor of Iowa. With more than 18,000 square feet of Second Empire Victorian magnificence, it's a testimony to Iowa's Golden Age. Book your tour online before you come. If you're coming by RV, you can park near the residence on Forest Drive.
Bonus Tips for Greater Des Moines Road Trips
You'll find a road trip to the Des Moines area easy to accomplish, thanks to its central location in the state and two interstates that circle the city. I-80 is your east-west route and I-35 is the best way to reach Greater Des Moines from the north or south.
You won't have any trouble finding a place to stay while you're there, either, whether you're a B&B fan or someone who enjoys an upscale hotel. This sparkling Midwestern city has something for every kind of traveler.
If you're coming by RV, you'll find a campsite that matches your preferences, as well. From private RV resorts close to area attractions to state park camping at the lake, finding a campsite will be a breeze. Insider tip: Consider camping at the Iowa State Fairgrounds! They offer hundreds of affordable, electric and water campsites except during the Iowa State Fair and throughout July and August.
Greater Des Moines is a worthy addition to your road trip itinerary this year. Map your stay, reserve your favorite kind of accommodations and leave time to enjoy the beauty, history and culture of the region. Chances are you'll be back again and again!