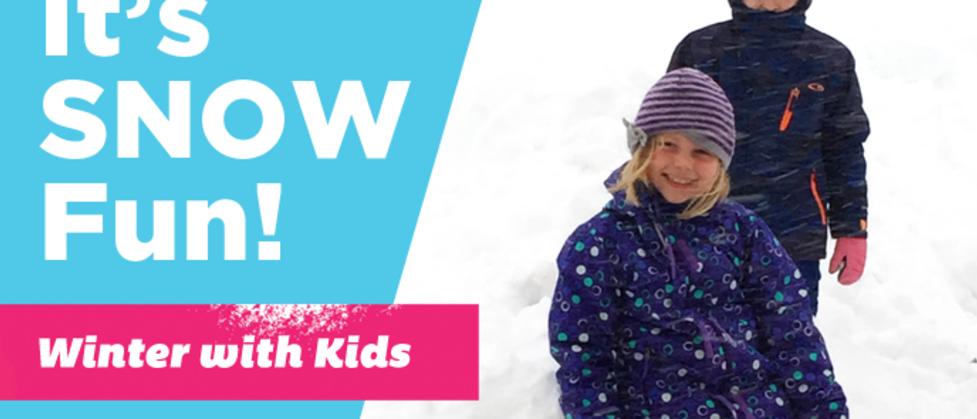 There is snow on the ground and it's cold outside. I would prefer to enjoy this season from the inside, with my mug and slippers. My five and seven year olds, on the other hand, love the snow and look for every opportunity to throw on their snow pants and live it up outdoors. So in the spirit of seeing winter through the eyes of a kid, here are a few ways to embrace and enjoy the winter months:
1. Sleepy Hollow offers skiing, snowboarding and tubing for all ages. They make their own snow so even when Mother Nature doesn't dump 14 inches you can still visit. We decided that tubing was the best option for our family. There is a lift that takes you and your tube to the top of the hill and several runs to choose from. A two-hour pass is $16 for kids and $18 for adults and was well worth it. In addition to tubing, Sleepy Hollow has ten runs to ski and snowboard on. You can either bring your own gear or rent it from them. We may try this next time as they offer a beginner area with free lessons and beginner to expert runs!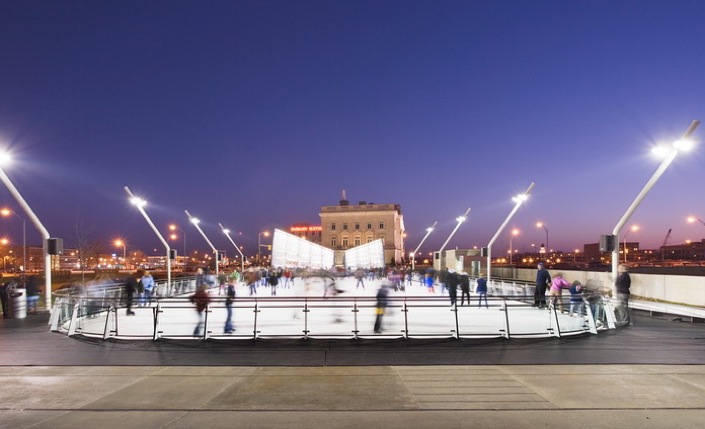 2. Brenton Skating Plaza is an outdoor skating plaza located in Downtown Des Moines. They offer open skating almost every day. Passes are $5 for adults and $3.25 for kids (five and under is free and here is a coupon). Skate rental is $3.75 or you can bring your own. Let's be honest, ice skating is not easy-thin blades on hard, cold ice make it challenging (and painful) for an uncoordinated girl like myself. Add in two kids who want to hold your hand...thank goodness for the side rail! Once we all got the hang of it, and we invested in skate aids (think your grandma's walker on ice), it was a blast. We finished our outing with hot chocolate from the snack shop and left with plans to go back.
Photo Courtesy of Phil Roeder
3. We have some great sledding hills in Greater Des Moines. I absolutely love the simplicity of this activity. We have a fun little hill in our backyard that creates hours of entertainment for the kids. But naturally, we like to experience the city, so we are making it a point to visit each of the most talked about hills in the Metro. So far we have been to three...including Waveland Golf Course. There must be four inches of snow on the ground in order to protect the course, which means that when the park is open the snow is good. There are long, steep hills and lots of space to move. The clubhouse stays open so you can feed the kids and avoid the hungry meltdown (are you seeing a theme??).
Here is our list of go-to hills:
• Warrior Park: 1050 4th Street, Waukee
• Waveland Golf Course: 4908 University Avenue, Des Moines
• Winter Park: 5110 72nd Street, Urbandale  (near Metro Ice Sports Facility, four inches of snow required)
• Lion's Park: 13th Ave and 4th Street Southwest, Altoona
• Capital Hill: 1111 East Court Avenue, Des Moines
What is your favorite winter activity with kids? Do you have a favorite sledding hill?
--TF