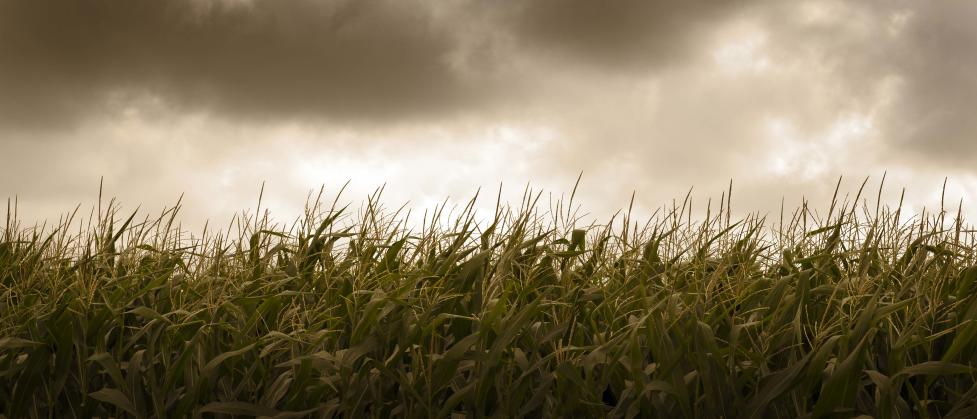 Spooky experiences  
Listed on the National Register of Historic Places, The Historic Jordan House Museum is a stately Victorian home of Italianate Gothic design and a member of the National Underground Railroad Network to Freedom Program. Take a tour of the museum on Friday or Sunday to learn its storied history as a stop on the Underground Railroad for freedom seeking slaves. Pay extra attention to the stairs where you may hear the sounds of a young girl playing, rumored to be the ghost of the original owner's child.  
Join the procession of a Victorian Funeral at Living History Farms on Saturday, October 10. In 1876, the funeral was a pageant of honored traditions. Families gathered to find joy in a public celebration of a life well lived. After you witness historic interpreters lead the ceremonies, visit the Tangen home, prepared with a period style coffin and funeral drapery. At 1pm, walk in the funeral procession led by a horse-drawn hearse to New Hope Cemetery for a re-created memorial service. Event activities are included with regular admission to Living History Farms. 
Corn mazes – Get lost in a corn maze at Geisler Farms or Center Grove Orchard. For an extra eerie adventure, plan to visit at dusk, just don't watch Children of the Corn (filmed in Iowa, by the way!) beforehand.  
Join Des Moines Parks and Recreation for an educational and perhaps spine-tingling tour of Woodland Cemetery on October 10. Learn the stories of famous Des Moines founders' and leaders and buried in the cemetery including Hoyt Sherman, Ebenezer J. Ingersoll, Drake University Founder George Thomas Carpenter, Supreme Court Justice Chester Cicero Cole. Pro tip: don't let the door close behind you when you step in the receiving vault! 
Haunted attractions 
Not for the faint of heart, the Sleepy Hollow Haunted Scream Park will scare the "yell" out of you! With seven unnerving experiences, including Toxicity, Freakshow and Terror in the Trees, Sleepy Hollow Scream Park is the largest and most elaborate Halloween theme park in Iowa. The attraction is open weekends in October with gates opening nightly at 7 pm. Tickets start at $28 for children, $30 for adults and purchasing tickets online in advance is recommended to ensure entry.  
Back and bigger than ever in a new downtown location, the Slaughterhouse is ready to disturb visitors with ghastly vignettes and terrifying encounters. The new location will feature double the space for guests to navigate and an unnerving a descent to "the mines" in the freight elevator. Tickets start at $30 and must be reserved in advance. All guests will receive a limited-edition Slaughterhouse face mask.   
Not so haunted adventures 
This "merry-not-scary" Autumnal celebration at the zoo is perfect for families and features a safari trail filled with lighted displays and Fun Zone. Costumed visitors will enjoy photo opportunities with familiar characters and cheerful Halloween traditions. Night Eyes at Blank Park Zoo is open October 15-18 and 22-25 from 5 – 9 p.m. Advance timed tickets are required, $5 for members and $6 for non-members.  
All aboard the Pumpkin Express Train with the Boone & Scenic Valley Railroad! Enjoy breathtaking views of fall foliage on a ride across the 156′ tall Bass Point Creek High Bridge and through the Des Moines River Valley as you travel to the pumpkin patch. Once there, children can choose the perfect pumpkin before the train begins its return trip to Boone. Limited tickets are available for Pumpkin Express rides operating on October 3, 10, and 17. 
Family Halloween at Living History Farms – Enjoy the 33-year-old tradition at Living History Farms' Family Halloween! Visit the 1876 Town of Walnut Hill to enjoy safe, non-scary trick-or-treating at the historic businesses, play traditional games, and take a horse-drawn wagon ride. Living History Farms will offer "teal pumpkin" stops safe for trick-or-treaters with allergies. Family Halloween takes place on October 16 - 18 and October 23 - 25, 5 – 8 p.m. Fridays, and 4 – 8 p.m. Saturdays and Sundays. Timed tickets are limited, and advance purchase is recommended.