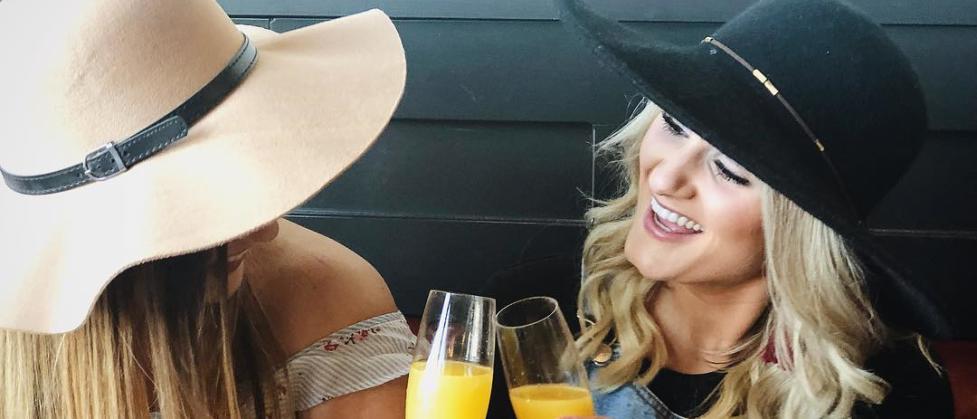 Girls just wanna have fun! Grab your best gals and find fun events, fine dining, and exciting entertainment for a day with your favorite ladies. February 13th is the "official" day, celebrated by single and taken women alike. Here you'll find a curated list on how to revel in the Greater Des Moines Area!
1) Don't Dress for Dinner
Enjoy the french comedy, "Don't Dress For Dinner" at the Ankeny Theatre. This feature flick follows the story of one man's romantic getaway with his Parisian mistress (and his best friend, who is an alibi). But low and behold, things take a turn, and chaos ensues!
2) Cheese Bar
Savor your favorite dishes with a cheesy twist at the Cheese Bar, located on Ingersoll Ave. Try artisanal grilled cheeses and gooey gourmet mac & cheese or share their famous fondue and raclette. 
3) Galentine's Day Public Painting Party
Join the "Galentine's Day Public Painting Party" at Bottle & Bottega Des Moines. This BYOB art studio event is perfect for a girls' night out with cocktails, painting, and fun.
4) Crème Cupcakes
It's time to break into the chocolate-dipped strawberries, truffles, and caramels. Visit Crème Cupcakes and treat that sweet tooth to one (or two!) of their specialty treats. Pair a dessert with a cocktail and cheers to your favorite gals.
5) Shop 'til you drop
Shop until you drop in the Historic East Village or Historic Valley Junction! Enjoy the various boutiques and small businesses for handmade goods that are sure to last, or explore the art galleries and craft breweries. 
6) The Republic on Grand
Grab lunch or dinner at The Republic On Grand. Your cocktails and dining come with a 6th-floor view of the city. Treat yourself to fine dining with their small plates, charcuterie boards, and plenty of drink options for every taste.
7) Lisa Lampanelli's "Losin It"
In the mood for some girl power? Watch Lisa Lampanelli's "LOSIN IT" at The Temple for Performing Arts! This show is an intimate collection of humorous observations and real-life stories about body issues and weight. 
8) Jasper Winery
Sip and savor at Jasper Winery, known for their "estate style" facility and Midwestern grapes. Sample hand-crafted wines and immerse yourself into wine-making through views of the production and barrel rooms.
9) Ballet Biarritz: Cinderella
A night at the ballet will transport your girl gang into the wonders of storytelling. "Ballet Biarritz: Cinderella" at the Des Moines Civic Center consists of 22 talented dancers who give a contemporary performance on this classic tale.
10) Drag Brunch
Rise & shine with the Drag Brunch at Park Street Kitchen & Bar on February 16th. Enjoy a three-course brunch featuring an unlimited dessert wall that's fit for a queen (or king), while meeting your favorite kings and queens. Want more? Bottomless mimosas and bloody marys will be available at an extra charge! 
11) Researchers: Women Artists Inspired By Science
Visit the Des Moines Art Center on Valentine's Day for the opening of a new exhibit, "Researchers: Women Artists Inspired By Science." Celebrate strength and femininity by observing beautiful works of art! 
12) Flix Brewhouse
Take your friends to dinner and a movie, all in one! Flix Brewhouse is the perfect spot for watching a new rom-com, sci-fi, comedy, or whatever genre strikes your fancy. Instead of planning on popcorn, order one of their juicy burgers, sandwiches or appetizers along with one of their craft brews!
13) Shakti Yoga Des Moines
For our active ladies, practice the art of yoga together at Shakti Yoga Des Moines. Classes focus on mindfulness, breathing, and balance, with an overall focus on increasing well-being.