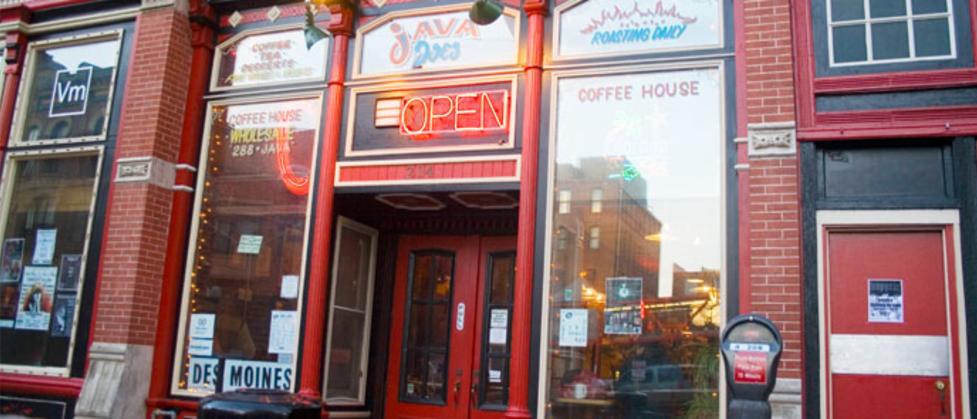 When I found out I would be living in Des Moines for the summer, one of the first things I did was hunt for coffee shops on Google. As a college student, coffee shops are very important to me. They keep me alert with caffeine, provide me a table and atmosphere for studying, and have just the perfect amount of distractions. Honestly, when it comes to coffee houses, their atmosphere and vibe is more important than their beverages. I knew it would be vital for me to find a place with the right environment. Lucky for me, I found two.
The first place I stumbled upon was Java Joe's. It is conveniently located just down the block from the office, I'm interning at The Des Moines Convention and Visitors Bureau, making it the perfect place to get away during my lunch break. During the lunch hour, it is quiet enough for me to get in some free reading and summer studies. Joe's couches, soft lighting, and warm colors create a comfy atmosphere that makes it hard for me to leave and easy for my mind to wander. The couple of times I went, I brought books along with full intention to read them. I didn't. I simply sunk into a cozy chair and vegged out on my phone. Which was just fine, too.
Java Joe's also has board games you can play and fun items to browse through and buy. Plus, the employees are great. They've had a smile on their face each and every time I've stopped in. Java Joe's won me over quickly.
The second coffee shop I ventured to was the well-known Smokey Row. Not only did I hear about this place from friends, but my "In -The-Know" Aunt also informed me that it is where "the cool kids hang - which made me skeptical. I thought that if a coffee shop is this hyped up, then it must feel more like a corporate chain than a local, unique place of its own. Boy, was I proven wrong. Smokey Row is as unique as they come.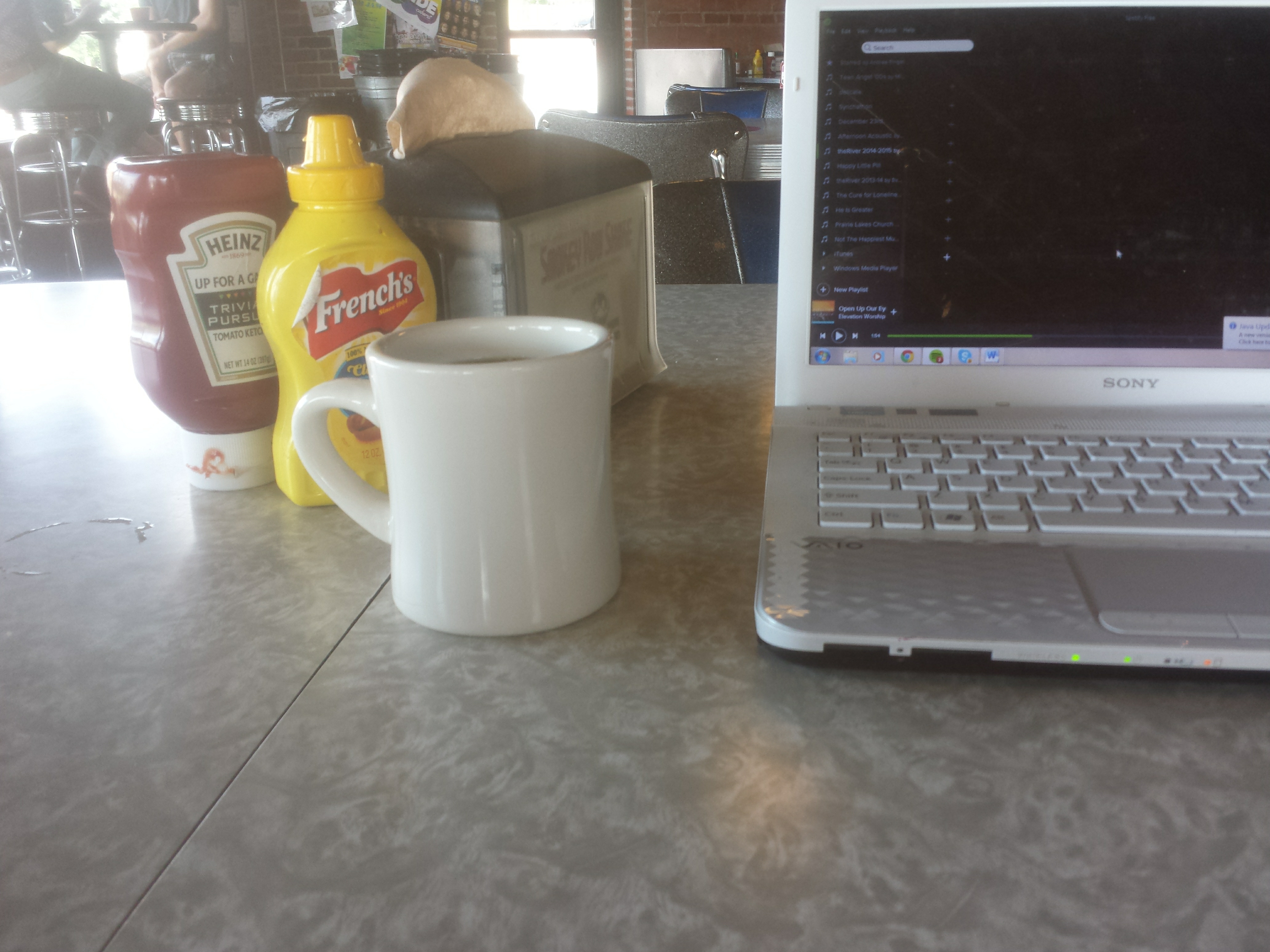 Right away, I spotted its originality. They have ketchup and mustard bottles on the tables, which indicated they serve meals, a soda fountain bar and booths. The inside of the building has an industrialized look with exposed pipes and steel beams. Instead of the typical coziness I expected, I found an awesome combo of diner and coffee shop. I was doubtful that I would be able to get settled enough to be productive (I needed to write this very blog) but I did it. Though it is bigger and has a lot of hustle and bustle, I was able to get in the zone just fine.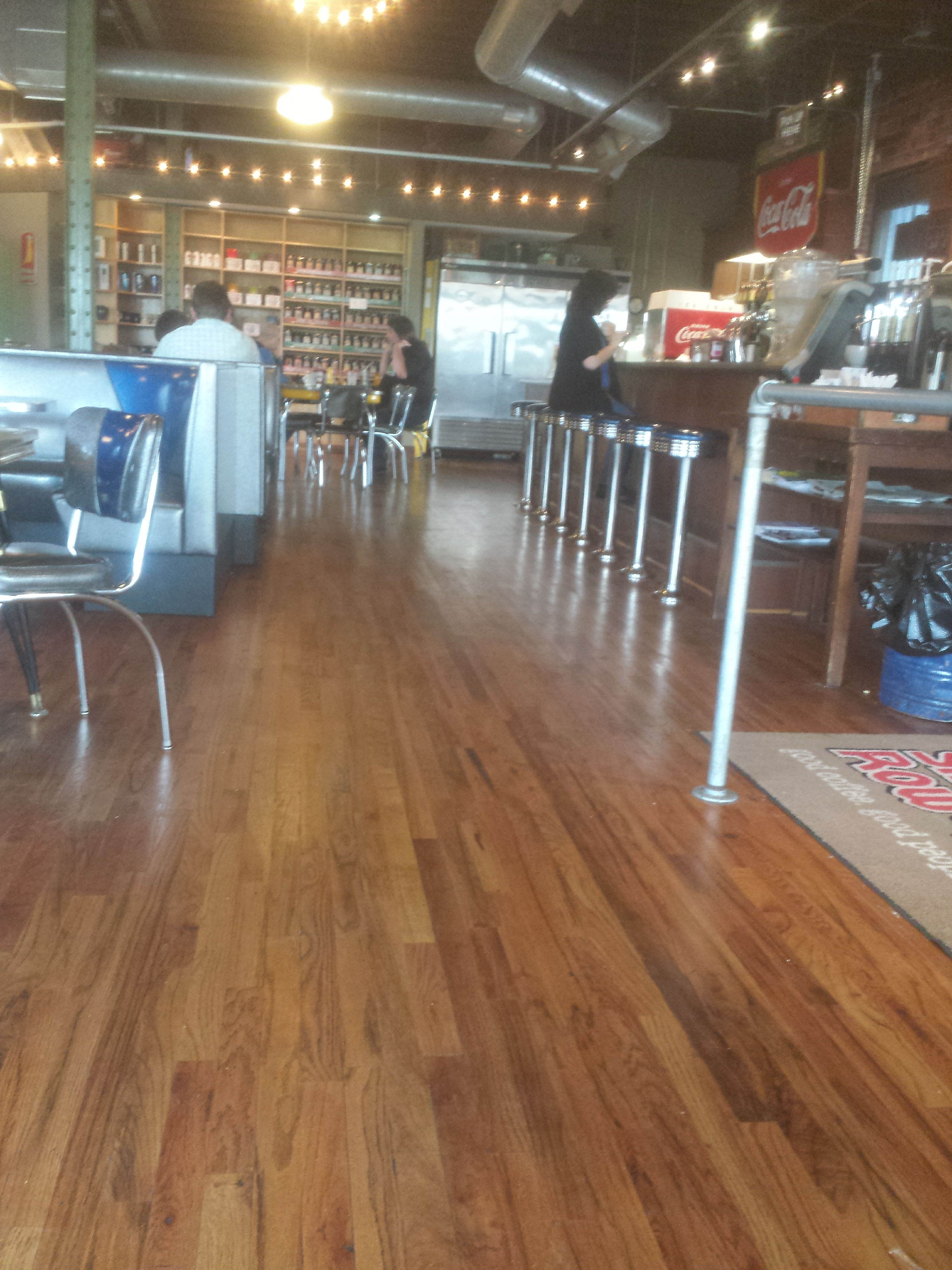 In the end, I would say I found two winners for two different reasons. Java Joe's will become my place for comfy, cozy reading while Smokey Row will be my destination when I need to accomplish a task. They each have their own place in my heart and mind.

P.S. They both have excellent coffee.
- Andrea