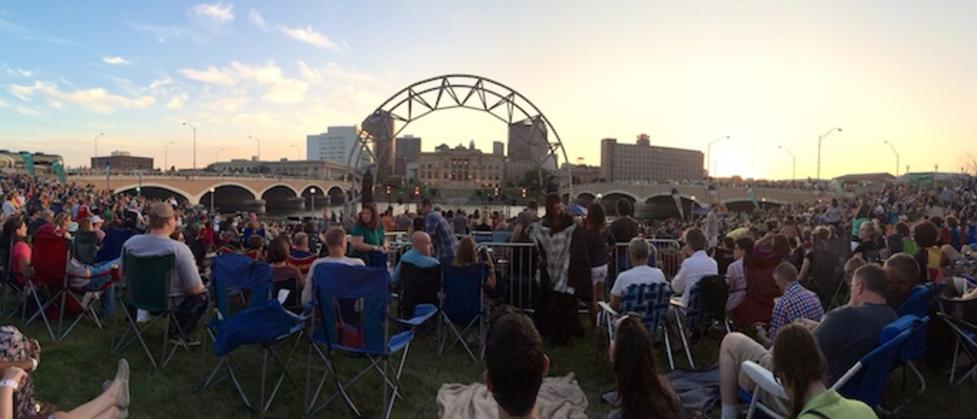 I've been going to live music shows around Des Moines for years. All types of music. All types of venues. I've been to sold out concerts in Wells Fargo Arena. Performances at ValAir, Woolys, Vaudeville Mews, 7 Flags Event Center and many, many more. You name the venue, I have probably witnessed a show there.
However, this past week I had a new experience. I went to my first Nitefall on the River concert. Nitefall on the River is a summer concert series held at the Simon Estes Amphitheater on the edge of the Des Moines River in Downtown Des Moines. Across the river, the Downtown Des Moines skyline is the backdrop. It was probably one of the best concert atmospheres I have experienced in Des Moines.
I went to Fitz and the Tantrums, who I saw a couple years back at People's Court, and they were fantastic once again! If you love live music and want a truly unique experience, I highly suggest giving Nitefall on the River a try!
-- BK