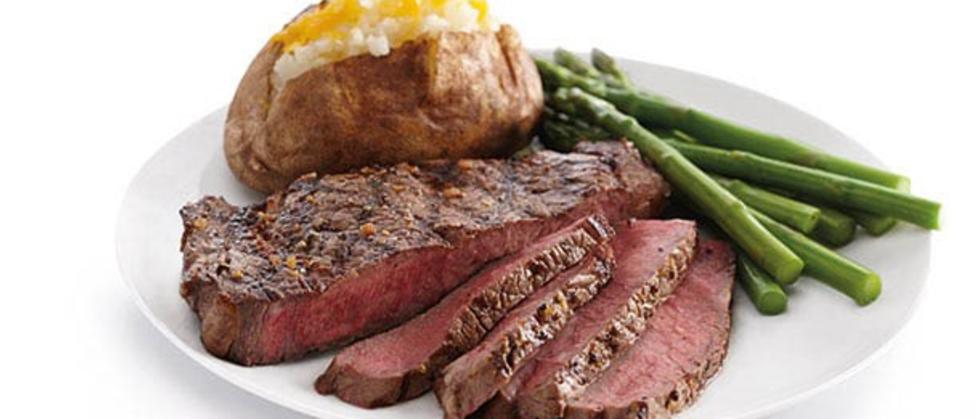 I love to eat. In fact, I live for it! As a Hy-Vee Registered Dietitian, I am constantly around food – everyone's dream job, right? It truly is! One of my absolute favorite features of Hy-Vee is our Market Grilles. Have you tried one out? I'm telling you, from the bottom of my kale-loving heart, these restaurants are FABULOUS – and let me explain why in less than 30 seconds.

The sliding doors open to reveal a dimly lit restaurant, which happens to be much different than the grocery store ambiance. Can we talk about all of the ENORMOUS TVs? The Market Grille is a great place to gather to watch sporting events with friends and family! The restaurants have a formal dining area with table and booth seating or there is seating in the bar as well, complete with high-top tables and chairs.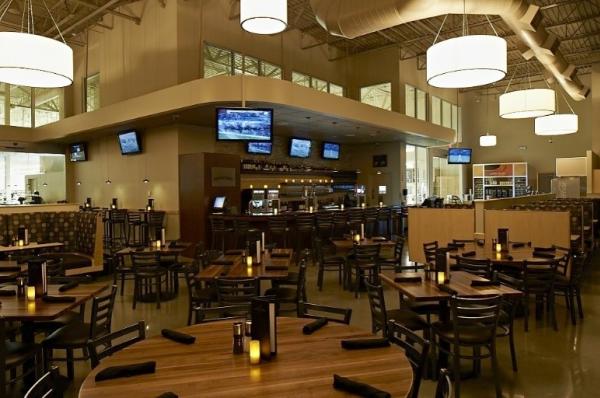 The menus include all the traditional offerings such as appetizers, salads, sandwiches, burgers, entrées, and pastas, with the calories of each menu item shown. One component of the menu that gets my hummus-dipping fingers EXCITED is a "less than 600 calories" section with a variety of options to please all palates.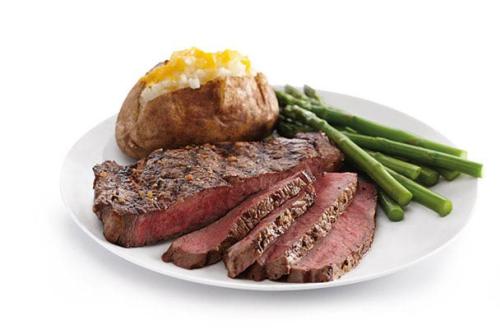 I mean, how convenient is that? The menu also offers alternative options if you have any dietary restrictions. All Market Grille kitchens are gluten-friendly and the staff is more than happy to work with customers on choosing healthier substitutions. There is also a dietitian on site (like me) to answer questions or assist with any dietary needs. Some of the tried-and-true customer favorites – ahem, mine as well – are the strawberry pecan spinach salad, warm and crispy tomato mozzarella flatbread pizza, juicy grilled sirloin steak, and a succulent grilled salmon entrée.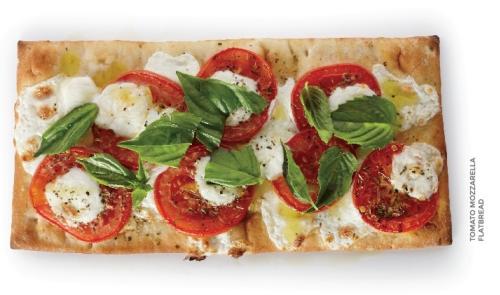 Each Market Grille offers weekly specials and Happy Hour every day from 2 p.m. to 6 p.m. Yes, you heard me right: The restaurant has a Happy Hour on the weekends! One of my favorite events the Market Grilles are currently embracing is this wonderful idea called "Knee-High Buffet" on Tuesday nights. Kids eat free with the purchase of one adult entrée, and the themes are ever changing. Some of the stores even have fun crafts for the children to enjoy.
Are you hungry yet? Check out one of the many Market Grille locations – you won't be disappointed!