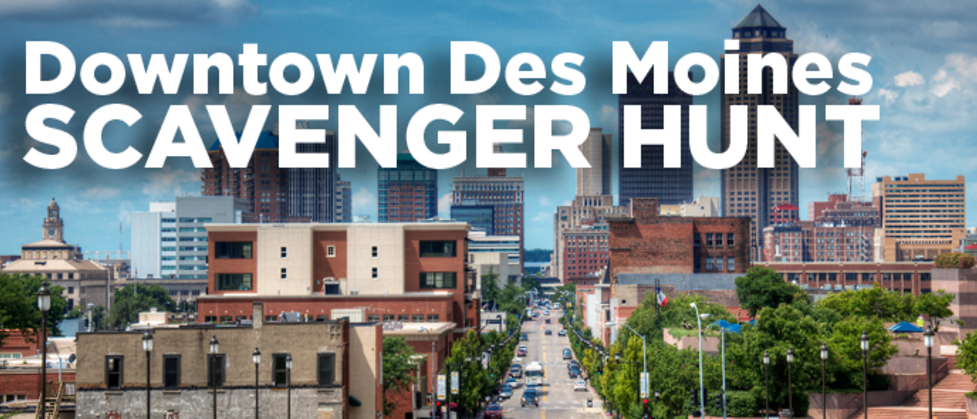 One of my favorite things to do as a kid was go on scavenger hunts. We've recently started doing this with our kids by taking them on walks or up to Jester Park to go on nature scavenger hunts.
We found great print-outs on Pinterest to lead us on our hunts.
This got me thinking...I'd love to take my kids on a scavenger hunt of Downtown Des Moines. So I summoned my inner Pinterest-ness and created one.
Print this off. Grab the kids. Grab the camera. And head downtown for a morning or afternoon full of scavenger hunt fun. You can drive or get active and walk to try and find everything on the list. The kids will love it and you all might just discover something new along the way.
Happy hunting!
--JL
Click the graphic to download and print the Downtown Des Moines Scavenger Hunt guide.