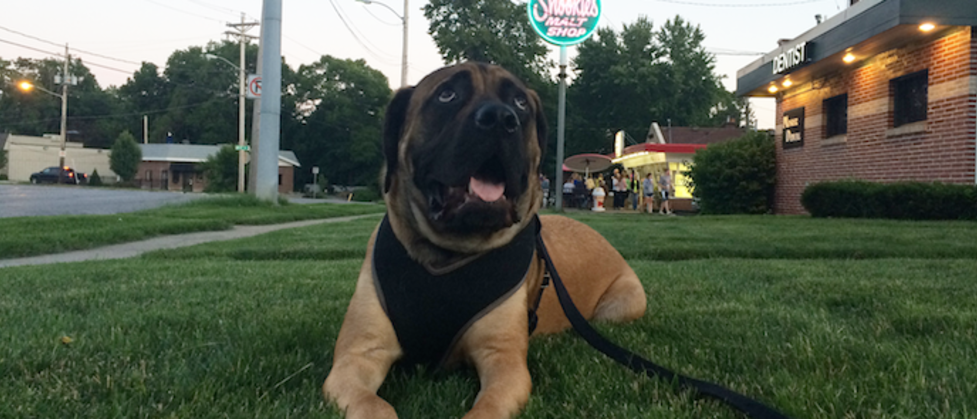 Most dog owners consider their pets to be a part of their family. A "man's best friend" couldn't be more true. Luckily, Des Moines is a very pet-friendly city! Whether you are a resident or a visitor, there are plenty of great places to take your four-legged friend.  
My wife and I have a one and a half year old English Mastiff named Oliver. He is a pretty big dog (130 lbs.) so he isn't the easiest to travel with but we love to take him to fun places around Des Moines.  Here are our favorite places to go and things to do: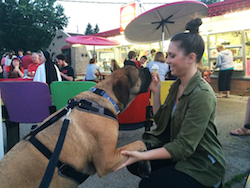 Snookies Malt Shop – Located in the Beaverdale neighborhood, Snookies has been a Des Moines staple since the 1950's. They serve soft-serve ice cream, shakes, cones and much more. Why is this place great to take your dog? Because they give FREE "Puppy Cones" when you bring your dog with you!  Puppy Cones are basically just tiny little vanilla ice cream cones for your dog to enjoy while you're there. Snookies is only open from mid-April to early fall so make sure you visit soon!
Doggie Dives – This event is a great way for you and your dog to celebrate the last day of the pool season.  On August 17, for only $4 per dog (with regular admission for the owners) you can enjoy the Ashworth Memorial Swimming Pool, Nahas Family Aquatic Center, Northwest Family Aquatic Center and Techout Family Aquatic Center.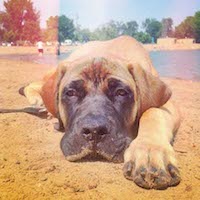 Gray's Lake – A two-mile trail encircling a 167-acre lake makes for a great place to walk your dog. Located just south of Downtown Des Moines, Gray's Lake has space for you and your dog to walk or run on the trail, relax on the sandy beach areas or enjoy the water.
Jett & Monkey's Dog Shoppe – Located in the East Village in Downtown Des Moines, Jett & Monkey's offers unique, eco-friendly and high-quality products for dogs that live a healthy lifestyle. From toys and treats to beds and blankets, you can find everything your dog will want or need. 
-- BK