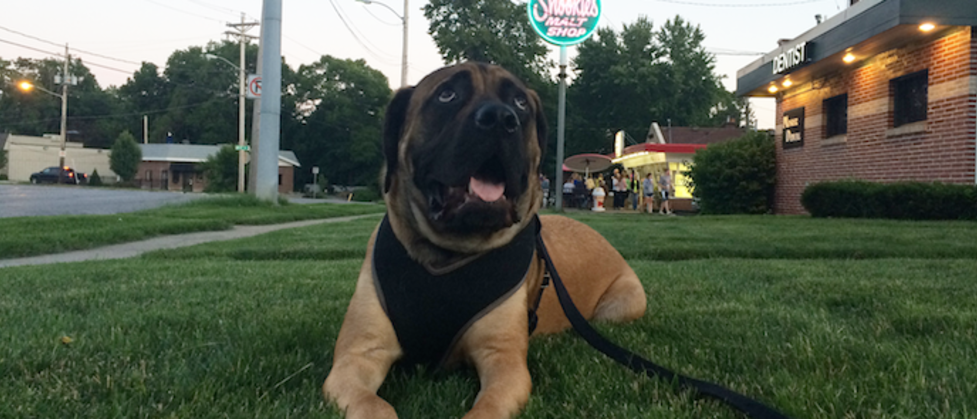 Looking to take your four-legged loved one out? Check out these options featuring dog parks across Greater Des Moines.
The Ankeny Dog Park is a beautiful, 7.5-acre park that allows dogs of all sizes to run freely in an entirely fenced in area. The dog park features a half acre pond, separate small and large dog areas and open green space for dogs to run.
If you're looking for a place to let your dog run free in West Des Moines, then check out Raccoon River Dog Park. Dogs of all shapes and sizes can enjoy running through the 10-acre fenced play area. The facility is open year-round from 6:30 a.m. until dusk and features areas for large and small dogs.
Located just south of Colby Park, Windsor Heights Dog Park is a great place for any dog. The Windsor Heights Dog Park is smaller than some other parks but offers agility equipment and trees for shade. Make sure to check out the "Little Free Library" where visitors can grab a book while their pups play.
If you're in Des Moines looking for a dog park, check out Ewing Dog Park. Ewing has 8.5-acres of fenced area for all dogs, and a 1-acre area for smaller pups. The sloped terrain features mature trees, a mix of tall and short grass and shaded open-air shelters. Dog bowls are spread around the park, so just bring a jug of water!
After the dog park, check out these pet-friendly restaurants, bars and shops!
At Fleet Feet dogs are allowed in the store and on the weekly social runs! Every Thursday at 6 p.m. and Saturday at 8 a.m. runners gather in front of the Historic East Village shop before taking off on a group run. There are multiple distance options and free post-run chocolate milk – and water for your pup pal!
Located in the Beaverdale neighborhood, Snookies has been a Des Moines staple since the 1950s. They serve soft-serve ice cream, shakes, cones and much more. Why is this place great to take your dog? Because they give free "Puppy Cones" when you bring your dog with you!  Puppy Cones are tiny vanilla ice cream cones for your dog to enjoy while you're there. Snookies is open from mid-April to early fall - make sure you visit this summer!
Jett & Monkey's Dog Shoppe
Located in the Historic East Village in downtown Des Moines, Jett & Monkey's offers unique, eco-friendly and high-quality products for dogs that live a healthy lifestyle. From toys and treats to beds and blankets, you can find everything your dog will want or need. 
Dog Days of Summer at the Iowa Cubs
Each summer, the Iowa Cubs offers a Dog Days of Summer event at their baseball games. Mark your calendars for June 4 and August 12 at Principal Park. Dog days is a great family-friendly event, catch the hundreds of dogs as they fill the stadium and take in a great night of baseball.
This event is a great way for you and your dog to celebrate the last day of the pool season. For only $4 per dog (with regular admission for the owners) you can enjoy the Ashworth Memorial Swimming Pool, Nahas Family Aquatic Center, Northwest Family Aquatic Center and Teachout Family Aquatic Center.
Pingora Outdoors
Bass Pro Shops
Eden
Van Dee's Ice Cream Shoppe
The Copper Cup
Tipsy Crow Tavern
Firetrucker Brewery only on patio
Scenic Route Bakery only on patio
Sully's Irish Pub only on patio
Confluence Brewing Company only on patio
Triangle Tap only on patio
St. Kilda both locations, only on patio 
Ceviche Bar only on patio
Cabaret Sports Bar & Grille only on patio
Home Depot
Lowes
Fuzzy's Taco Shop only on patio