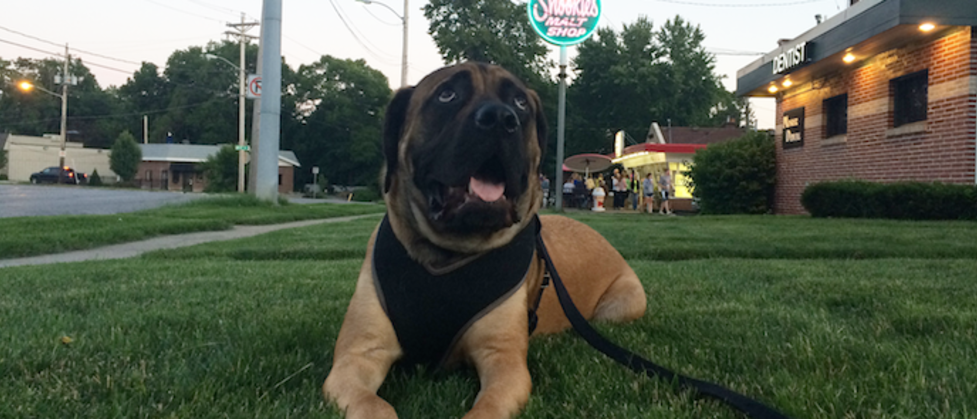 With ample green space and plenty of patios, central Iowans love to have our four-legged friends tag along on for adventures! Locals and visitors alike have plenty of options for activities and accommodations welcoming to tail-wagging companions.  
Brew Moines, Bark Moines  
Download the Brew Moines beer passport app and leash up your pup for a fun afternoon sampling the best of local craft brews.  
Dogs are welcome on the patios at 515 Brewing, Brightside Aleworks, Confluence Brewing Company, Exile Brewing Company, Firetrucker Brewery, Fox Brewing, Mistress Brewing Company, and Peace Tree Brewing.  
Snacks for Scooby 
A local hot spot on the west side, dogs and their humans will love sharing an order of the famous fried cheese curds at Sully's Irish Pub. 
In Beaverdale, no dog or person can resist the appeal of a cold treat on a hot day at Snookie's Malt Shop. Be sure to ask for the pup cone!
Your dog will certainly feel the love at Ceviche Bar! While you dine on delicious Cuban cuisine, dogs can munch on homemade (gluten-free!) dog treats and plenty of fresh water on the patio.
Events Year-round 
Perhaps the best place for #dogspotting in Greater Des Moines is the beloved Downtown Farmers' Market. Every Saturday, May – October, you'll enjoy shopping, fresh foods, and live music along with 25,000 of your closest friends, and your pouch will enjoy ALL the belly rubs he can handle. 
Annually in June, the East Village plays hosts to the most colorful festival in Iowa, Capital City Pride Fest. You and your dog can march the streets in your most fanciful get-ups in the Pride Pet Parade!
At the end of summer (we know, we don't want to think about that either), many of the municipal pools host doggy dives benefitting local animal shelters. Check with the nearest Parks and Recreation Department for public pool schedules.  
In September, you and pup can stretch your legs at the Iowa Dog Jog 5K and 2K run/walk/wag! Stick around for the dog party afterward and refuel at the food trucks, shop from vendors, and unleash your dog in the pop-up dog park. 
Every fall, you can bring your dog to shop for herself at the Great Iowa Pet Expo hosted annually at Iowa State Fairgrounds. Peruse the vendors, nosh on some snacks, and maybe even learn a new trick or two.
Local sports teams host events throughout the year where your pets can sit (and stay) in the stands too! Annually, The Iowa Cubs host the "Dog days of Summer," The Iowa Wild hosts "Pucks and Paws," and the Des Moines Buccaneers host the hilarious "Doxie Dash!" Check each teams' website for promotional schedules.  
Dog-friendly accommodations  
Planning a trip to Greater Des Moines and wondering if you can bring your furry friend along? Wonder no more. Here's a listing of pet-friendly hotels.
Better yet, live here! Check out pet-friendly housing.
Need a (nother) dog?  
All this talk of fun things to do with dogs got you thinking about adding a family member? The Animal Rescue League of Iowa will be happy to help you find a fur-ever friend.