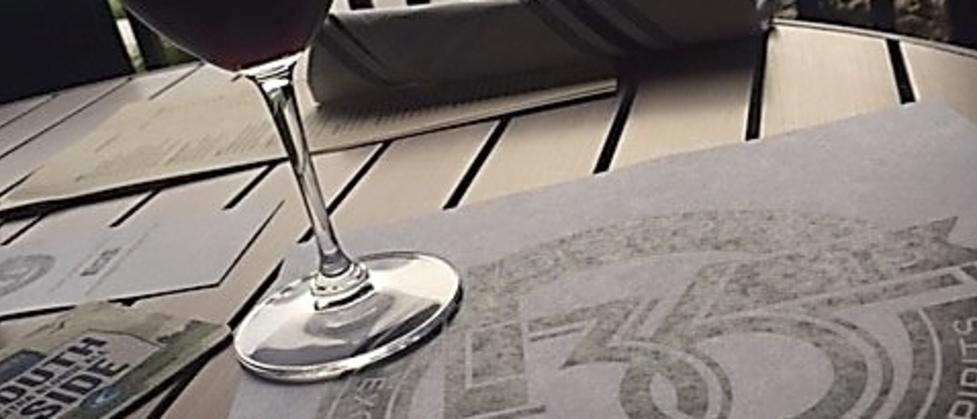 Whenever I hear a new restaurant is opening in Greater Des Moines, I consistently tell my fiancé that we have to try it. I, by no means, am a foodie, I just enjoy seeing what all the hype is about. Plus, I love going outside my comfort zone and finding a new "spot." Lucky for me, this past weekend I was fortunate enough to try a new spot in Ankeny!
Don't get me wrong, I love living in Ankeny, but finding the local spots has always been a challenge. We are frequent diners (or happy hour goers) at The Bear and Firetrucker, but we've always been looking for that next spot that gives my fiancé the option of a big cheeseburger and provides my wine fix. Thus, when Urban Grille's second location, District 36, opened in Ankeny's Prairie Trail, I was ecstatic.
Being opening week, I was a bit concerned about finding a table on a Friday night and they don't take reservations for parties under 6 (rightfully so).  But lucky for us, when we arrived around 7, we got a corner table on the patio. Hello heaven! Prairie Trail is booming right now and I know the growth will continue.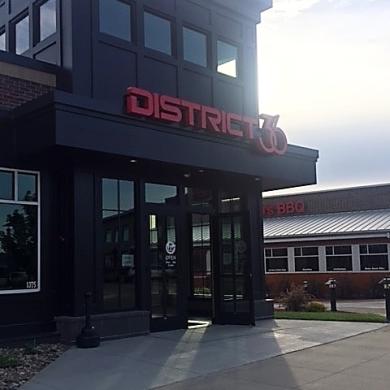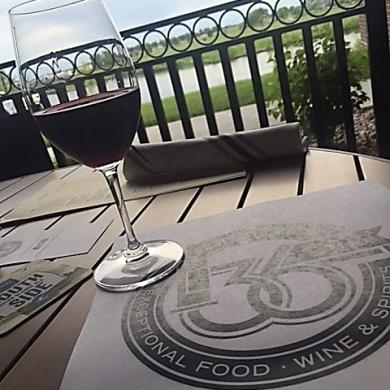 Honestly, don't let the outside fool you. This place is massive inside. With a modern feel, sleek black leather booths and chairs, you can have the comfort of a dining room with a fireplace, a spot at the savvy bar tops or a patio seat with a view of the lake at Prairie Trail. One thing I always appreciate about a new restaurant is the service. We all know that there are kinks to work out, but District 36's team performed flawlessly. We had a fantastic host seat us, a great waiter that served us and an even better view.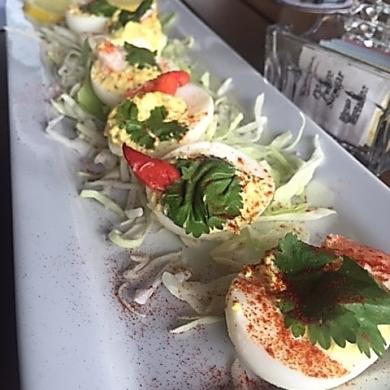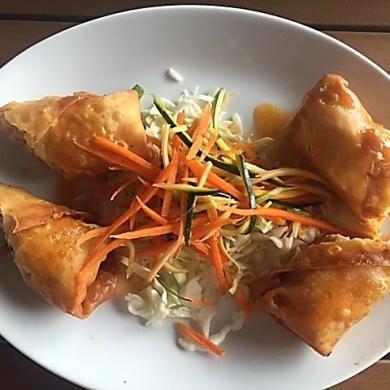 Since it was date night, I got myself a glass of wine from their extensive wine list (props, District 36, you already won me over) and Kye went for a beer. We opted to start with two appetizers (mainly because we couldn't decide between the two), Buffalo Chicken Egg Rolls and Lobster Stuffed Devil Eggs. They did not disappoint. Reasonably priced and given a decent amount of food, we finished both with hardly any crumbs left on the plate (oops)! After we let that sit for a while, we ordered our main entrees, Mahi Mahi Tacos for me and Black and Blue Ribeye for the man. While I thoroughly enjoyed my tacos, my fiancé struggled a bit with the ribeye. It was more fat than actual meat (ribeye's do tend to be a tad fattier) but we were so full from the apps that it went a little unnoticed. Had I left room in my stomach, the dessert menu looked phenomenal.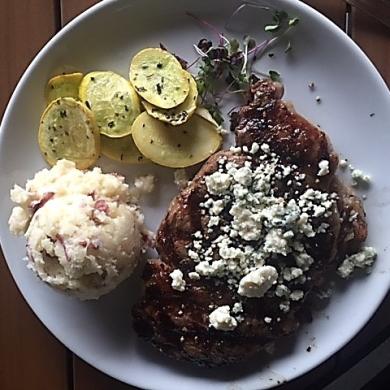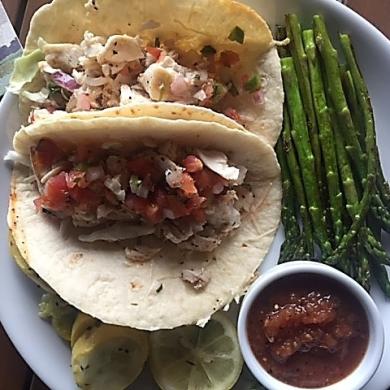 Overall, District 36 is exactly what Ankeny needs more of! They're open for lunch and dinner and we are looking forward to checking them out again. Plus with a wine list three pages long, you already know they stole my heart.
What's your favorite spot in Ankeny? This may be my new favorite!
- JL