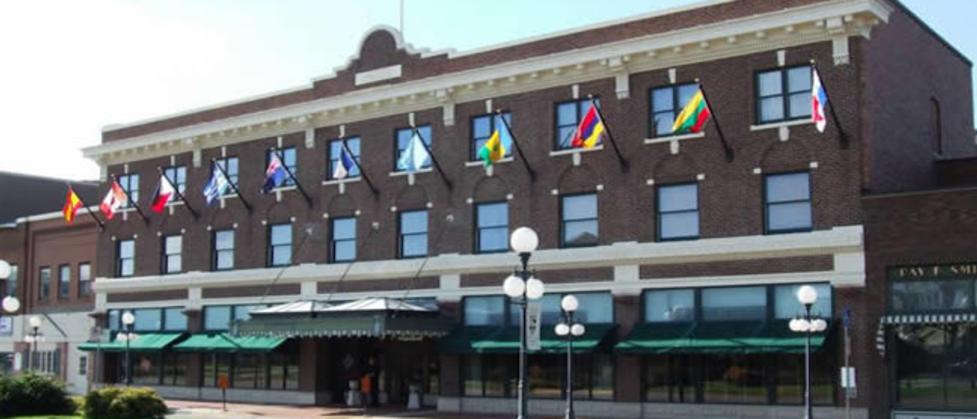 Alright CAUGHTosphere, this is the gem of gems. A gem so rare, I might have to charge you for reading this (just kidding). But I am about to impart to you the holy grail of destinations.  A spot just outside Des Moines in the town of Perry, Iowa. You may have never heard of this historic gem, but it's about to make you dig for that suitcase and start packing. I'm talking about the HOTEL PATTEE. 
After a recent stay with my husband for our anniversary, I can vouch that this is one spot you have to check out. It starts when you walk into the lobby. Floor to ceiling Honduran mahogany and elaborate Persian rugs which make you feel as if you walked onto a movie set. Everything perfectly manicured and luxe. The vibe here is very boutique. Whether it's the warm chocolate chip cookies waiting for you as you come up the marble staircase. The multi-million dollar art collection throughout the building. Or maybe it's the in-house spa…yes, their massages are fabulous!!! Or it could be the historic bowling alley in the basement. Or the gourmet cupcake shop, Pattee Cakes. Truly, there really isn't a reason to leave this place. Unless of course you came on a bike…because the bike trails around the area are amazing. Plus the bike shop right next door doesn't hurt either. They really did think of everything and it's all under one roof.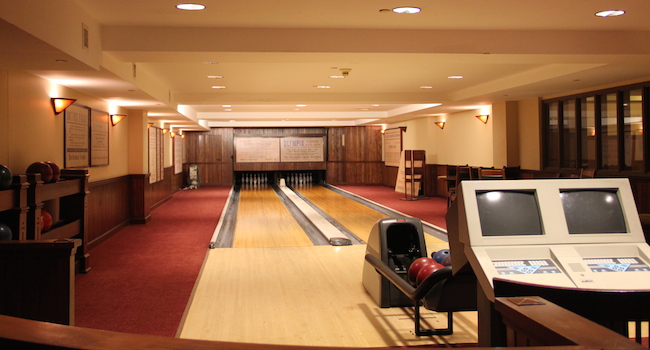 I think Hotel Pattee's greatest quality is THE ROOMS. Every one is different…and by different I mean a floor-to-ceiling Sticks room and a room straight out of the French Quarter to honor Hotel Pattee's most famous guest, Louis Armstrong. The story of each room is hanging on the walls with museum-worthy pieces dripping in history. No two rooms are alike and you'd have to stay 40 times to try them all (I'm up for the challenge). But if you're looking for a unique vacation, stay-cation, or gift for those hard to shop for friends and family...Hotel Pattee is for you. If you want to do a little more homework on your own, make sure to check out the owner's blog. It really gives you a deeper sense of what Hotel Pattee is all about. The bocce post is my personal fav!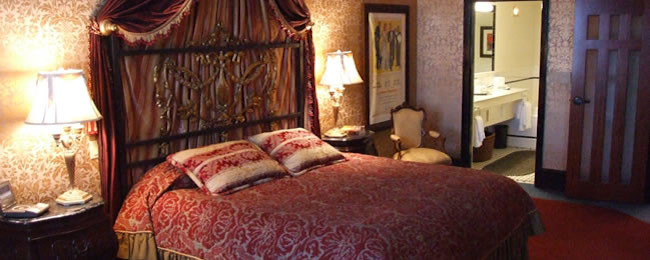 So after reading this, are you in need of a little Hotel Pattee? Subscribe to our blog and tell us why in the comments below, and we will randomly select 1 lucky winner for a fabulous overnight stay!
-LS