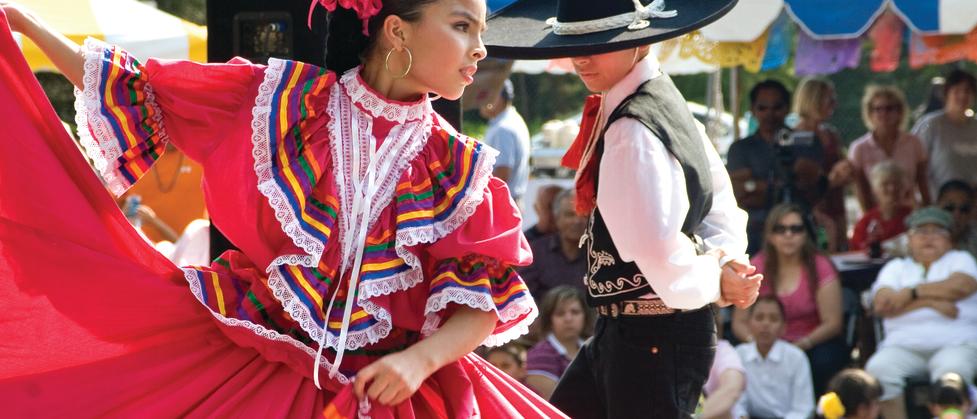 Cinco de Mayo, or the fifth of May, is a holiday that celebrates the date of the Mexican army's 1862 victory over France at the Battle of Puebla during the Franco-Mexican War. In Greater Des Moines there are plenty of places to celebrate the holiday with authentic Mexican cuisine. Here's a list of our top five must stops in the area.
Wow! Des Moines Tours: Taco Tour
What better way to celebrate Cinco de Mayo weekend than to join Wow! Des Moines Tours for an exploration and tasting of taco culture in Des Moines. "Taco tourists" will learn different regional variations on tacos and have tastings at four standout taco restaurants. Attendees will learn about some hidden places to get great tacos and about the owners, recipes and history of these must-try locations.
If you're looking for a dining experience with delicious Latin American influence, check out Malo. Malo is one of Des Moines' destinations for classic Mexican cuisine, offering all the dishes you love. From tacos, fajitas and enchiladas to burgers, salads and more, there's something for everyone. With a colorful, energetic atmosphere, Malo is a top choice for anyone looking for a dynamic dining experience.
Cinco de Mayo Festival – Historic Valley Junction
Head out to West Des Moines and celebrate the Mexican heritage of many railroad workers during the establishment years of Valley Junction. Visitors are invited to enjoy Mexican foods, artwork, live music, dancing and family activities. In honor of Historic Valley Junction's strong heritage, they will also present a proclamation and announcement of their Cinco de Mayo King and Queen.
El Fogon
If you're looking to grab a margarita with your meal, then head out to El Fogon in West Des Moines. Enjoy a spicy kick of south-of-the-border flavor with their authentic Mexican food. El Fogon is a family-owned-and-operated restaurant that serves authentic Mexican food including tacos, enchiladas, fajitas and more. All their items, including their delicious tortillas, are made fresh daily using the best ingredients and produce. Stop by on Wednesday for $3 house margaritas or dine in during the week between 3-8 p.m. for happy hour specials!
Taco Trucks
Des Moines is a hub for authentic tacos. Check out one of the many taco trucks in the area. Here's a list of some of the taco trucks you should try this Cinco de Mayo.
Taco La Papa: 1111 E 14th Street
Taqueria Los Pinos: 1348 Richmond Ave
Tacos Degollado: 1815 University Ave
Tacos El Asadero: 3301 E 14th Street
Tacos Villanueva: 1601 E University Ave
We know we said that we only had 5 places for you to celebrate at, but surprise! Here's a bonus spot because this gem was too good to keep to ourselves.
Paleteria La Michoacana
To finish off your Cinco de Mayo what's better than some authentic Mexican treats! Paleteria La Michoacana serves up some of the best ice cream around and its location right on Grand makes it a must-stop after dinner. Don't know what to order? Try the Mazapan shake!