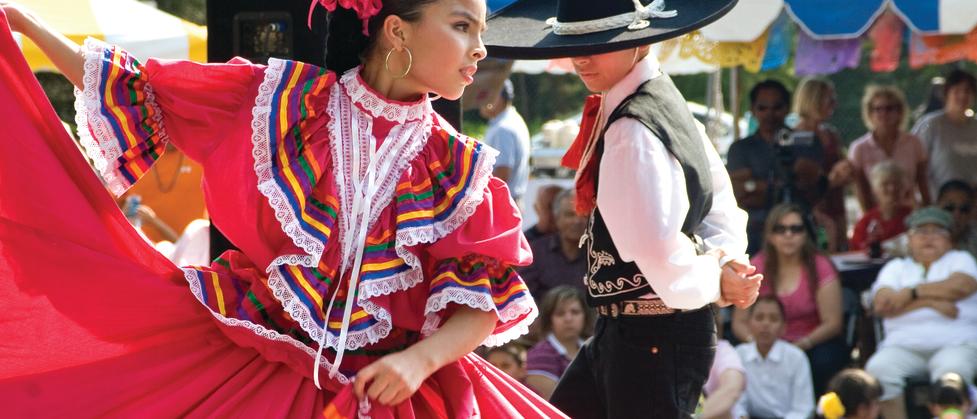 Cinco de Mayo is a holiday celebrating the Mexican army's 1862 victory over France at the Battle of Puebla during the Franco-Mexican War. There are many ways to celebrate this holiday in Greater Des Moines, but here's a roundup of our top five ways to celebrate the fifth of May. 
The Festivale Cinco de Mayo
Head to Historic Valley Junction to celebrate the Mexican heritage of the workers who helped bring the railroad to Des Moines. Attendees are invited to enjoy traditional Mexican dishes, dancing, live music, artwork, and family festivities happening in the 300 block of 5th Street. During the festival, there will also be a proclamation of the Cinco de Mayo King and Queen in honor of the strong Mexican heritage. 
The Festivale Cinco de Mayo has been rescheduled for September 19. It will now be during National Hispanic Heritage Month (9/15 - 10/15).  
Wow! Des Moines Tours
Become a "taco tourist" by exploring Des Moines' taco culture with Wow! Des Moines Tours. As a taco tourist, you'll do tastings at four popular restaurants and learn the different regional taco variations, recipes, and restaurant histories. Bonus: you'll be transported from spot to spot in a private executive van from Majestic Limousine. 
This year's taco tour has been rescheduled to July 25. 
Paleteria La Michoacana
If you're looking to find classic Mexican treats, Paleteria La Michoacana is the place for you. This little shop serves up some of the best ice cream in the Greater Des Moines area. It's highly praised by locals and is most famously known for its ice cream bars. However, the other goodies are not to be overlooked. Cocha ice cream sandwiches, champurrado, marzipan shakes, and even homemade, savory Mexican food - you can't go wrong with anything on this menu. 
Taco Trucks
Who doesn't love street food? Swing by one of these local taco trucks and get yourself a smorgasbord of authentic, flavorful food.
Taco La Papa: 1111 E 14th Street, Des Moines 
Taqueria Los Pinos: 3116 E 14th St, Des Moines
Tacos Degollado: 1817 University Ave, Des Moines
Tacos El Asadero: 3301 E 14th Street, Des Moines
Tacos Villanueva: 1601 E University Ave, Des Moines
Los Olivos: 1350 - 6508 SE 14th Street, Des Moines
Taqueria Veracruz: Cleveland Ave & E 14th St, Des Moines
Tacos Terascos: 6000 Douglas Ave, Des Moines 
Jose's Tacos: 1525 E Grand Ave, Des Moines
Tacos Guadalajara: 725 E University Ave, Des Moines
Cinco de Maio! Tacos and Margaritas!
Learn to make homemade Mexican cuisine while tasting a variety of salsas, tacos, and quesadillas at Cooking with Alessandra. From tortillas to margaritas, by the end of this energetic fiesta you'll have mastered a handful of Mexican classics and had fun while doing it. Note: This class can be gluten-free and vegetarian.