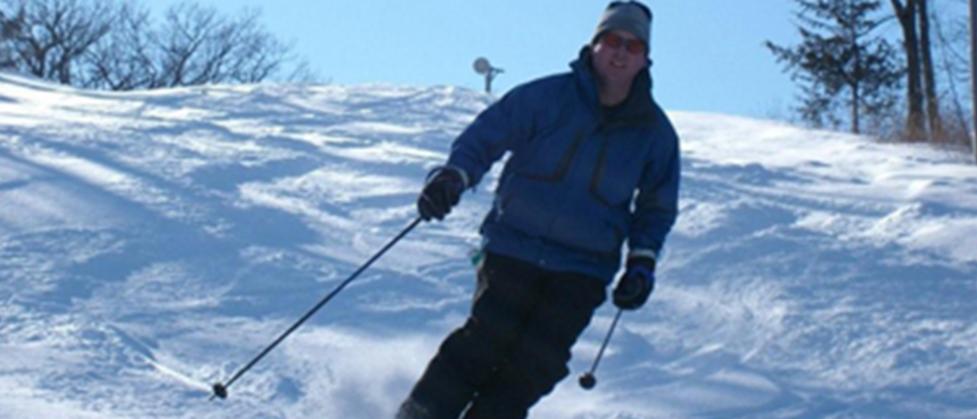 DUN-DUN-DUUUN! It's winter. In Des Moines. It's cold, windy and gray. If your family is anything like mine, you've all got a bad case of cabin fever. And what's the cure for cabin fever? No, not more cow bell. The cure is exploring this great big city of ours!
The family/kid focused blogs each month will be written by Trina Flack (TF) and myself (JL). We are both moms of two. Make that obsessively, organized moms of two. Lists run our lives so they are going to run our blogs, too. Here are my top three picks to cure your case of cabin fever.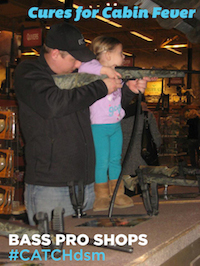 1.     BASS PRO SHOPS
Our family loves to head to Bass Pro Shops in Altoona any month of the year but especially during the winter…it's all indoors. Many times our trips are easy on the pocketbook and we walk out having spent $1 or less. My kids love looking at all the wildlife animals mounted around the store, scoping out the fish in the aquarium and finding their favorite talking moose. Right under the infamous moose is an arcade-style shooting range that costs 25 cents per play. The kiddos can climb right up and help mom or dad track down the targets. Or try it themselves. If you want to extend your time at Bass Pro, the nautical-themed bowling alley is great and the food at Uncle Buck's Fishbowl and Grill is awesome. You can always take a look around at the merchandise too. We like to look at the boats and dream about the cabin on the lake we want someday.  Someday…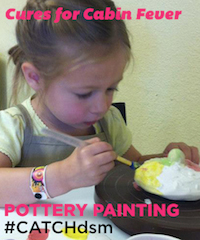 2.     POTTERY PAINTING
Have a budding artist in your family? Need a one-of-a-kind gift for grandma's birthday? Let your creativity shine on a cold winter day and try out painting pottery at one of the many places around Greater Des Moines. Glazed Expressions in Clive has more than 200 pieces of pottery to choose from that you can design and paint. You might want to schedule some extra decision-making time with that many choices…I know my four-year-old would want the unicorn one minute, the cupcake jewelry box the next and a plate the next. The pottery pieces start at just $5 but I'd say you can expect to spend $15-20 per piece. The best part about painting pottery is the cherished keepsake you are creating and watching the kids' little minds be so imaginative.
3.     SEVEN OAKS RECREATION
Iowa winters do provide us with some gorgeous days to spend outside enjoying the snow. When those days come around, I'd suggest heading up north to Seven Oaks Recreation in Boone. Skiing. Snowboarding. Tubing. And the most friendly owners around. What more can you ask for? They offer free lessons for skiing and snowboarding for those wanting to challenge themselves. Or you can get comfy in a snow tube and glide down their hills in style. I personally would choose the tubing after my last snowboarding experience. I could barely walk for two days! Seven Oaks has great specials for families, children, groups and members of the military. You can also check out the Catch Des Moines Deals & Discounts for an additional coupon. Catch you on the slopes!
--JL